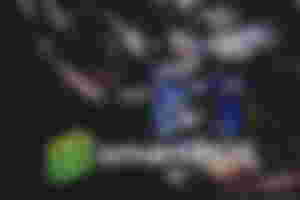 Axie Infinity is the most popular blockchain game that has reached millions of users.
Axie Infinity is following a new gaming model which financially motivates users while also trading digital items in the Axie marketplace.
For years, Axie Infinity has been top news in the crypto industry and beyond, and lately, we have learned that even billionaires have invested in it (Mark Cuban).
Axie Infinity is a blockchain game under the play-to-earn model, although it requires an initial investment that comes up to hundreds or thousands of dollars and also contains a vast learning curve.
Axie Infinity has also launched a native token (AXS) that has been performing amazingly throughout the year.
It demands an investment in time besides any other purchase of required digital items (Axie NFTs).
AxieBCH joins the Axie Guilds field and offers services in educating and helping newcomers understand the game. Also, it provides financial incentives that could be worthwhile to many and still have plenty of room for new subscribers as scholars.
It is one of the SmartBCH tokens with a strong use case and an idea that seems to be implemented with a correct approach.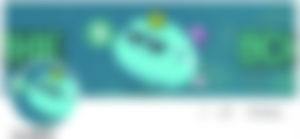 The founder of the project is "Olicrypto" which is the account representing tennis player, Bitcoin Cash promoter, and community member Oleksandra Oliynykova. Denis Oliynykova is handling the projects (Olicrypto in SLP and AxieBCH).
AxieBCH is an Axie Infinity Guild that teaches the game and pays its members in BCH after some game performance is met.
The AxieBCH guild is divided into these parts: Scholars, Coaches, and Management.
Why AxieBCH?
Watch the recent interview of Denis Oliynykova given to John Moriarty on YouTube channel Bitcoin Out Loud:
The read.cash community has already embraced the project and is actively engaging with it. There are plenty of reviews and articles written about AxieBCH and those I recommend reading are:
Axie Infinity meets Bitcoin Cash on smartBCH: AxieBCH - Gaming Guild, by @PVMihalache
Token holders and investors will receive a share of the guild profits in Bitcoin Cash, and no selling pressure. The AxieBCH liquidity will provide another earning option.
10 Awesome Reasons Why You Should Join AxieBCH Dojo, by @bmjc98
In short, AxieBCH Dojo won't leave you behind. If you're struggling with your team, they will coach you and even urge the others to help you out when they're not around.
AxieBCH Dojo The Most Friendly Guild!, by @Eybyoung
Axie Infinity had given opportunity a lot to all Filipinos who lost their job or got financial problems due to covid-19, but mostly guilds especially Filipino base guilds has very strict ways of scholarship application.
I suggest following: @PVMihalache, @bmjc98, and @Eybyoung as they frequently write information and their personal experience on AxieBCH.
For new players, Axie Infinity can also be stressful and as we read from the experience of @Kristofferquincy it is not for everybody.
Goodbye Axie infinity; it shall not be the death of me!
I'm one of such people who go crazy from doing the same thing over and over and over; I couldn't sleep well anymore, all I see is myself playing Axie infinity in my dreams which makes me wake up feeling exhausted.
I have to mention that Axie Infinity, like any other game, should bring joy to the user and not just be used to earn money. It will be frustrating to force yourself to play a game you don't like.
I used to be a gamer for many years and have wasted countless hours in various games, but most of my time I spend learning and understanding the mechanics of hard-mode dungeons in various MMOs.
And I did that for no profit since the outcome of trying to sell online items and gold to other users was always getting my accounts banned. The gaming industry doesn't like monetization of in-game digital assets, but NFTs are probably going to change this. It was a challenge for me and these games contained entertainment value.
I also have to add that Axie Infinity is not my cup of tea as a game. I enjoy 3D worlds and fun mechanics, I've played various types of games (3D shooters, RPGs, adventure, even arcades when I was younger), but I don't find interest in such static games.
Since there are millions of players in this game already, we can count that a big part is already experienced, while many have also probably quit early.

Source: Marketcap.cash
AxieBCH is currently priced at $0.005, having dropped a lot from its ATH of $0.121 about a month ago.

Source: Marketcap.cash
The token is available for purchase in MistSwap and MuesliSwap.
There are options with high yield for providing liquidity on AXIEBCH pairs in MistSwap and MuesliSwap currently.

Source: MistSwap
MistSwap offers LP staking to farm yield for the pair: AXIEBCH-WBCH with a current annualized yield of 117%.


Source: MuesliSwap
MuesliSwap offers LP staking with yields currently between 300-569%.
*These yields are changing over time. Sadly, I have make this statement that I don't advise anyone financially where to invest. The whole article is a review of a project that has utility according to my research, but I am not liable for anyone's actions.

AxieBCH is the first & only Play-2-Earn gaming guild based exclusively on Bitcoin Cash as guild members payout cryptocurrency, and SmartBCH token $AXIEBCH as an investment & reward vehicle.

Source: Coinmarketcap
As the pandemic struck the world in 2020, people turned into alternative sources of income. Being stuck inside the house with lockdown measures in effect, the internet supported families, especially in low-wage regions of the world.
Axie Infinity is a game many have turned into their primary job, while for others provide a supplementary income.
The interest is high and as more are joining the "AxieVerse" trading intensifies and prices of assets and the native Axie tokens are increasing.
Axie will keep increasing in price of the native token (AXS) and prices of Axie NFTs as long as there is interest in this game. However, till now there was no other game having reached such publicity and userbase in the play-to-earn genre.
Lead Image Source: Unsplash, by Florian Olivo (modified)
---
SmartBCH files (related articles):
---
Tipb.ch: https://tipb.ch/Pantera
My SmartBCH address: 0x7732216531c57f8Ceb7E53bCaAe5B29E1741d140
---
Notes:
DISCLAIMER: All material published in this content, is used for entertainment and educational purposes and falls within the guidelines of fair use. No copyright infringement intended. If you are, or represent, the copyright owner of materials used in this article, and have an issue with the use of said material, please send an email.

I also have to add: This post contains a personal view of the author (me). It is not meant to advise financially but instead to provide an idea/review/concept that could help the Bitcoin Cash / SmartBCH ecosystem improve .
Follow me on: ● ReadCash ● NoiseCash  ● Medium ● Hive ● Steemit   ●Vocal ● Minds ● Twitter ● LinkedIn ● email

Don't forget to Subscribe and Like if you enjoyed this article!