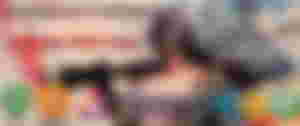 The sun was setting and another cold winter night was approaching the Pochinki village.
The wind was blowing fiercely, whispering with a harrowing sound as it was passing through the trees, sending chills down to the spine.
A typical day on the deserted island of Erangel was almost over. The buildings of the various cities and villages of the island are grim and perilous. The scenery explains a lot about the tragic past of a place ravaged by military experiments and dark secrets.
But this silence is about to end. This is the beginning of another round of the Grand Crypto Royal!
100 of the bravest Coins and tokens will soon parachute into the isolated island and a fresh round of the battleground begins! There can be only one winner, the last Crypto standing!
The most cunning, most athletic, fast, and reliable Coin, the one that can overcome all obstacles, and eliminate the last opponent, will be the winner that will collect the ultimate prize!
A fight to the end as the top-100 of the most battle-ready cryptocurrencies are in a race to eliminate each other in a fierce battle all over the island.
Excitement is on the rise as we expect another action pact day in the CryptoUknown's Battlegrounds!

Each Crypto is on its own. There is no time for alliances, no teaming up, it is either kill or be killed. The timer is running out and as the battle progresses, gas is released with the area of the map containing breathable air getting smaller and smaller. The zone will be shrinking fast, and contestants will have to abandon their "camp" position and find new safe spots in a new zone on the map.
All Crypto-Warriors land on the island with no gear or weapons but just their skills and survival instincts.
They enter buildings, find helmets, weapons, armor, and gear up to fight more effectively on the battleground. Last Coin standing wins.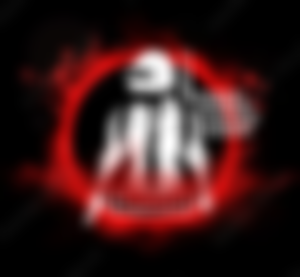 Source: Adobe (preview), Licence
I will now announce all the 100 contesters and present them before we begin...
Beep, beep... Wait.. what?
(noise coming from radio receiver)
I'm deeply sorry ladies and gentlemen. I have just received a transmission. It seems I was late with the announcement and the contesters have already parachuted and most of them have already landed! The Crypto battleground has begun!
I'm terribly sorry, but I will have to skip the presentation and begin broadcasting the LIVE Crypto Battle Royal Grounds, immediately.
We are lucky on our side we finished setting up new cameras at almost all sites of the island, so we will not miss any of the highlights!

But, already we watch the count of Cryptos is moving down. I missed already the first kills, which of course happened in the Sosnovka Military Base, where many "pro" Coins favor land. Ethereum, being one of the prime contenders for 1st place, and very experienced in the crypto-fields, has already eliminated two "good projects" Enjin and Hedera using just its fists as a weapon!
It is already 95 Coins left since 3 contesters seem they are total noobs as both Aave and Solana landed on the sea and drowned having no idea how to swim in deep waters. Meanwhile, another noob in the crypto battlefields, Kusama, landed on a mountaintop and killed itself after trying to move down a slippery cliff.
These tournaments require experience and heavy training and those Coins that were slacking off recently are finding it difficult to match the "pros".
All participants have geared up as more deaths occur. Some Crypto warriors with years of experience have landed on "ruins" where a less action-packed beginning is possible, yet Litecoin runs rampant there and immediately landed on a Vector that Litecoin used to eliminate from competition 5 more Coins. Litecoin is now on the top of the frags list after eliminating Bancor, Ren, NEM, Waves, and The Graph!
Litecoin is now all alone on the location of the ruins and gearing up heavily, already geared up with a level-3 vest and helmet and packing up meds and energy drinks. Litecoin seems to be a force to recon and another main contester for #1 place in the rankings!
Source: Adobe (preview), Licence (Modified. Logo from Wikipedia)
Headshot! This just happened at the building blocks in Georgopol, with a bullet launched from a KAR98k with 10X-zoom, passed the level-1 helmet, and critically hit Tron, cracking its skull open. TRX is now eliminated. But who was the killer?
This headshot came from a shot of the main attraction of the battlefields.
The current top cryptocurrency by market capitalization and frag-count, the current and everlasting champion, the star of the CryptoVerse that will lead us through thick and through thin, 14. Bitcoin ($BTC)!!
Bitcoin is following the camping and snipping tactic it has perfected in its decade of competing in the battlegrounds. An advantageous tactic that usually frustrates opponents since it contains the element of surprise.
But Bitcoin still isn't done yet, it has now cornered 15. DAI that was camping on the 3rd floor of the next building and currently Bitcoin is CHARGING. It can't stay camped for too long since time is running out and gas is approaching.
Bitcoin is already on Dai's building and climbing to the 2nd floor having switched weapons to AUG A3 with a quick shot magazine already set up. Bitcoin stops for a second just below the ladder where DAI stands, listens to the small noises DAI is making with its boots, and quickly throws a grenade outside on the other side of the second floor that explodes and creates the perfect diversion.
DAI was shocked from hearing the blast behind it, and Bitcoin instantly picks on this opportunity, jumps up the ladder, and finds DAI looking behind him confused by the explosion. Poor DAI stood no chance.
DAI gets executed in a split of a second, as the bullets from Bitcoin's weapon all found a target.
Bitcoin now rushes on top of DAI's corpse to clean inventory and instantly jumps down the building running to find a vehicle to transport to the next part of the map, since gas is about to be released in Georgopol and all participants should now move to the middle of the map.
Many of the newbies are already corpses rotting in the fields of Gatka or inside buildings of Primorsk and Lipovka.
The circle is shrinking and the decisions to find new hiding spots and make up a vital strategy are now rare, while the top gear is now in scant supply and limited random locations.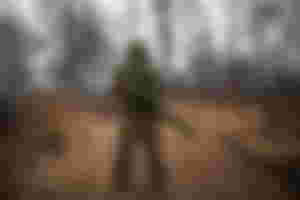 Source: Unsplash, by Anastase Maragos
Instincts, skills, experience, vitality, and luck will all play their part for the remaining Coins on the battlefield!
We have 50 coins and tokens eliminated so far, and 50 remaining.
The first stages are always the bloodiest, and we had some of the mightiest Crypto combatants already out of the Crypto ground. Polkadot, Chainlink, and Cardano didn't prove they had what it takes in this round.
Binance Coin went "Yolo" and was asking more than it bargained for. After BNB first eliminated various unknown cryptos (that somehow are on the top-100 list today), Telcoin, XDC Network, Secret, Curve DAO token, and Celo, it tried to pick a fight with Tether USDT. USDT though was beyond BNB's reach, it tricked it with flairs and lowered BNB's visibility. In a moment of weakness and with a mistake inexplicable for a coin worth as much as Binance, it fired at Tether, but the magazine of the M416 assault rifle BNB was carrying was already empty. USDT just gave the finishing shot at BNB and removed another contender. Tether, with a boosted ego, was now marching towards surviving and reaching the final-10 Cryptos.
Meanwhile, back at the outskirts of Pochinki, we find another mighty crypto warrior. the "underdog" as it is proclaimed by some "analysts" Bitcoin Cash seems to be hungry for victory! BCH is in a top form, completely obliterating anything that moves, having already reached 10 kills!!
It may be called an "underdog" blockchain, however, for some observers, Bitcoin Cash is quite the opposite. BCH is the main challenger that competes for the Bitcoin title, and it has been preparing and "developing" for this battle for years! Bitcoin Cash is running amok and using an AKM Assault rifle, it has already assassinated ten of the strongest opponents.
But what is this now?
I hear loud barking noise or my ears deceive me? No! this is dog sounds and barking. Not one, but two!
It is a DOGE fight! Shiba Inu was silently moving and finding easy kills until it found its master! Dogecoin is on its trail and Shiba is running with its tail tucked, being fearful of the mighty power of the great Doge.
Doge will certainly not allow Shiba to escape and has already injured Shiba with some shots, but Shiba got very lucky since the final bullet that was going to end the battle for it, hit the pan instead!
Shiba is currently hiding behind rocks and using band-aids to heal. Doge's bad luck made it lose one golden chance to eliminate its greatest foe in this Crypto ground. Doge can't believe how lucky Shiba Inu was and is trying to see if Shiba will make a second mistake.
But, once again the timer runs out and gas is released. All remaining players must leave their current spots and move closer to the final point of the battle; the area surrounding Pochinki.

Only twenty players (Coins) remain since many were left behind and died from gas asphyxiation unable to reach the safe breathing point of the map. Some were shot by snipers already in the safe zone targeting anyone that entered late.
The final part of the Crypto Royale Battleground begins.
Winner Winner Chicken Dinner!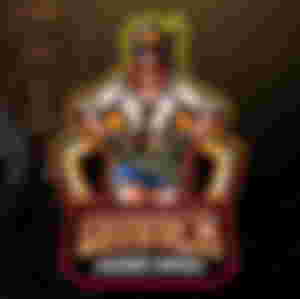 Source: Adobe (preview), Licence
Who dies next? Who wins? You decide!
Lads, I hope you enjoyed the first part and had fun reading, as I did when writing this.
It is up to you to decide who wins. The final round of the Crypto Battlefields is still running as we speak and soon we will know the final 10 coins that will fight to the death for the glory of victory.
In case there is only one person commented, and the choice is Shiba to win, I'm going to end the battle with Shiba getting that chicken dinner. I have eliminated many already, but I can resurrect anyone if you decide.
***Second part here: ***

Lead Image Source
---
Notes:
DISCLAIMER: All material published in this content, is used for entertainment and educational purposes and falls within the guidelines of fair use. No copyright infringement intended. If you are, or represent, the copyright owner of materials used in this article, and have an issue with the use of said material, please send an email.
---
Follow me on: ● ReadCash ● NoiseCash  ● Medium ● Hive ● Steemit   ●Vocal ● Minds ● Twitter ● LinkedIn ● email

Don't forget to Subscribe and Like if you enjoyed this article!