Don't Mix Them Up.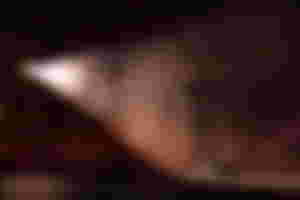 There is fame and there is relevance. Most people want to get famous and often when they get famous, they don't even know what to do with the fame. It's more like those people who just exist but are not living. When we understand that there is a fight we can't help but fight, it makes it easier.
Most people love to go with the easier options in life but the real reward is in doing what everyone else isn't doing. Most people only want to fight the fight they can win and not the fight they ought to fight. We can live with losing a good fight because we learn from it but we cannot live with not fighting that good fight. Stop fighting the right you think you can win being an easy option, rather fight the fight you ought to fight and have the mindset that either way, you would win-win in victory or win with the lessons to take from the defeat.
A lot of people confuse fame with relevance. Because you are cute it doesn't mean you can be funny. Because you speak Latin doesn't mean you know how to speak. Because you took a vow doesn't mean you know how to love. Because you are famous doesn't mean you are adding value to other people's lives. What you do with whatever you have is what matters. This is why I would repeat it that, who you are is greater than what you think you have because in all honesty, what you have is a result of who you are.
Most people take focus away from who they are after getting all they have. They focused on what they have at the expense of who they are, forgetting who they were made them into what they have. They tried to be shaped into what they have and allowed what they have to dictate who they would be.
Whatever we have, we are to use it to enrich the world and this is how I think. There is nothing too big for me to give to anyone to help them, as long as it's within the limits of common sense and my reach. Let's face it, some people ask for ridiculous things which if the tables were turned, they would never even entertain. We are here to enrich the world and most people have been impoverished themselves because they forgot this simple thing.
No one can make it in this world all alone. No one can. Stand taller in the climb for success and it only matters when they also reach down to help someone up. Someone helped you, so why are you not also helping another? The world would be a better place if we allow this to sink into our subconscious. We don't need to complicate things or speak too much grammar, but understanding that whatever you have which is a result of who you are, can only be consolidated and make sense when you use it to help others, which made me explain the difference between fame and relevance. It's okay to be famous but what are you doing with it?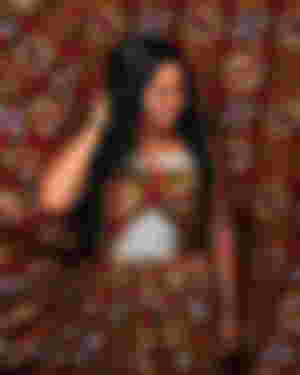 Most people feel threatened when they add value to the lives of others, thinking they would slide into oblivion. They don't want to be forgotten and I have no problem with people not wanting to be forgotten but the best way not to be forgotten is to leave trails of your presence in the lives around you. When you add value to others, trust me, you are taking nothing away from yours.
To me, and I know it might be different for others, but for me, you haven't lived a perfect day unless you have done something for at least one person who might never be able to repay you. You might have sealed a million in a day, you might have earned a significant amount of upvotes in a day but if no one else can be thankful for you at the end of the day by being a beneficiary of your kindness, then you haven't lived a perfect day. The sad thing is, most people live for themselves as though they are the only ones with problems in the world among 7 billion people on the planet.
"Problem no dey finish" - "Problems cannot end." as you are overcoming one, another issue would spring up, so if you live your life focused only on solving your problems you will forget what it means to leave and who knows, maybe, just maybe, the solution to your problems would come from someone you have helped before now or someone you will help soon. Life can be tricky sometimes but that's life.
As I said, these are the principles I live by and this has always been my thoughts anytime an opportunity comes up for me to be of help to anyone. Of course, I want to o be famous but what's fame without relevance? It's like being rich and not having influence, or possessing a charm and yet you are not courageous to use it or like going back against your words because you are not strong enough to face the consequences of your actions. I might not know who my grandfather was but I am focused on who his grandson would be and the positive influence he would wield in the world.
Most people chase fame and forget to make impacts and they forget that when they chase a life of impact, fame is a certainty but fame sometimes is an addition for a life of impact... in whatever capacity you have chosen based on who you are.
Thank you for your time.
My pen doesn't bleed, it speaks. I am love's chemical content in human form and that's why I advise people to take a dose of "Olawalium" daily. 🙈
Kindly follow me on Noise.Cash... I am trying to engage more with people and connect with everyone with this account. I look forward to seeing you there... You can say hello to me there so we can get familiarized as well. Click here.
Enjoyed this article?
Earn Bitcoin Cash by sharing it!
Explain
...and you will also help the author collect more tips.