2 Months in Read.Cash: My Achievements and Ingredients on How I Succeed.
I wasn't easy journey but I enjoyed a lot. Today marks that I am 2 months in staying on this user and I am so grateful writing this article right now. This article will conclude my realizations, achievements and learnings that I learned on my two months Journey. It's been a while Read Cash Family since I am started. I am happy because I am here continue my progress and growing to this user. Two months of being here in read cash is like a roller coaster, sometimes we are in above, sometimes we are below. There are times that I am so demotivated to write, but by just reminding myself to all of my goals that I have, my eagerness to write will comeback. Many lessons and strategies that I learned from this platform and I will used this for future purposes.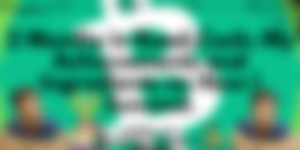 ---
Achieving 127 Subscribers
I am so happy that I really have a progress for being in here. Even though there are users who unsubscribe me, but there are not my loss it's them. I am glad and grateful to those users who never leave me but countinue reading my articles everyday. Looking forward to have a 175 subscribers in my 3 months here. Don't you worry, if I can gained enough fund then I will be implementing a new challenge. For now, let us focus on grinding here, I know that we all have different battles.

Honestly, I achieved this last month but I waited to celebrate my two months here because I want to celebrate in one celebration. I am so happy seeing this on my notification because this means that I have a progress in here. I can't achieve this without those people who are visiting my articles everyday, thank you so much because without all of you I can't achieve this. I hope that I will achieve the next level of this, which is the 2500 views I think.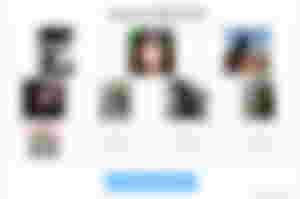 Actually, my sponsorship right now is reducing but I am still grateful because I am not focusing to those sponsors who left me but these Sponsors who stays for me. I am so thankful to these generous sponsors of mine. @Bloghound, @Talecharm, @LeticiaFelize, @OfficialGamboaLikeUs, @Sweetiepie, @kingofreview, @BCH_LOVER and @Jijisaur. Thank You for not leaving me and thank you for the support. I am motivated to write because of my Sponsors. I hope that my sponsor block will fill and be full. Godbless Us and More Bitcoin cash come to our wallet.
---
This is so important because it's not easy to maintain and think for me to publish article everyday. Consistency is one of the ingredients why my Journey is good, why I am so productive. You can't continue in your journey without the consistency that you need. Consistency in writing about crypto topic. Did you know that writing 2 or 3 crypto topics in a week is one of my goal? It really helps to improved my earnings, but you know thay it's really difficult to write about crypto topoc without a knowledge about it.
Perseverance means motivated and focus on the goals you have. Always be your mindset to be persevere because having the attitude of perseverance will never bring you down. This is so important for you to be consistent in your journey. Perseverance in Reading and Writing, we can't guarantee that we are motivated to write and read but having the mindset of perseverance will think you wisely on how you handle the situation you are in. Remember, that it's your mindset that telling that you are not persevere but if you keep instilling in your mind the attitude of having perseverance, all will be goes well.
Did you remember I wrote about the Mantra? Yes, one of the ingredients why I succeed in my two months journey is to set your mantra in high. Be confident on the mantra that you have. That you can do it and I can do it. Having a mantra will help you to achieve your goals. You are confident enough to try the risk and experience that things you haven't. Set yourself a mantra where you can use it to improve yourself and focus on your goal.
I know that many of us have this attitude, especially to those writers who are old here. They are the first who learn how important patience in here. Especially, in our earnings just be patient because Random Rewarder will visiting you on time. Be patient on our hodlings, be patient to wait the Bitcoin cash to pump. If there is one word I learned here the most, it is the word "Patience". Because you will not be a successful writer here if you don't have patience, if you are always rushing. There is time of everything and we have our own timeline that God has already preparing. Don't be rush and wait patiently.
---
In my Two months staying here, I am so glad that I meet so many friends even though it is virtual. I cheering those people who are kind to me and they are the people help me to grow and improved. All of these achievements will never achieved without those people who help me to achieved this. All of these learnings will never be achieved if I didn't take the risk to experience and learn. Indeed, life is not always on top because sometimes we are flying and sometimes we are walking.
Looking forward for another month of celebration. I am praying for 3 months staying in here that it will goes well. And many achievements, experience and learnings I gained during my 3 months journey.
---
Lead Image was Edited in Canva