Coffee lovers and coffeeholic would understand why an individual never misses a sip of coffee in the morning and for some its whole throughout the day. some would say, "I can't start the day without drinking coffee" or "coffee is life" aren't these lines familiar? There is also this famous line from a well-known brand from their advertisement that says, "para kanino ka bumabangon?" asking, "for whom do you wake up to?" Or "who is your reason for waking up?" this phrase has a deeper meaning, maybe for most, they wake up for themselves, others for their family, some are just grateful for merely waking up (for sick people who sees the next morning to be a blessing being alive), and other more reasons there is.
I'm not exactly a coffee lover, I prepare or drink whatever is in the kitchen. It can be tea, milk, chocolate milk, or coffee. I can still recall the times when I and my co-parents would have a drink of brewed coffee at a nearby canteen after we bringing out kids to school and have a little chit-chat before we head to the market to buy stuff and go home. And on other days a hot tea with lemon is what we would order and pair it with banana bread or cookies. Or sometimes a pineapple drink is what I drink before bedtime.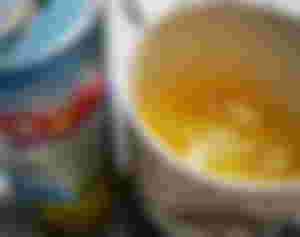 But this year I suppose I've seen numerous posts about different coffee flavors, coffee machines, espresso pots, how to make latte art, liquid or syrup flavorings. Different ways to enhance and make fancy coffee. It's so inviting looking at how a simple coffee becomes extraordinary. Even doing these in the comfort of your home.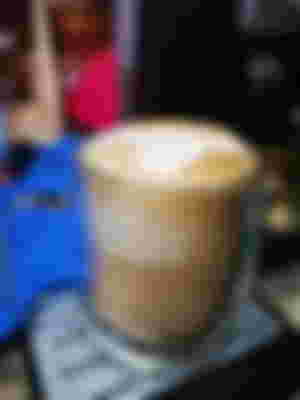 I was convinced or rather pressured by a friend wahahha🤣 with her Myday post on FB. Gazing at her cappuccino, latte, mochaccino, peanut butter Flavor coffee aside from hazelnut, peppermint other more flavors that she has. And I was amazed when she said she is making her own coffee. Yes, she does and I was in awe for a moment hahhaha😍. Then I asked how she does it.  Tagging my mars friend BFF (best friends forever) @crazybeautifulfurmom for the inspiration and for making me drool for her fancy coffee everyday hahahaha😂☕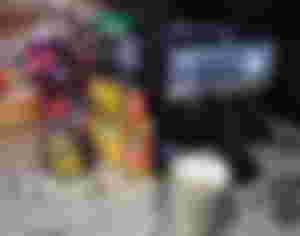 As I was hooked to making my own coffee that I bought some stuff to alleviate the eagerness in me. Slowly I am building my coffee corner hehe.. I bought common coffee flavors like hazelnut, caramel, and vanilla of Starbucks.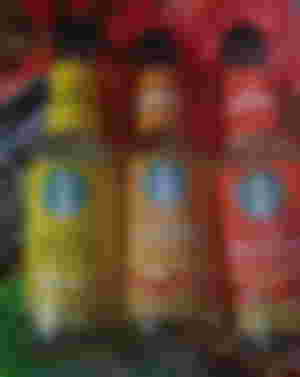 We have a peppermint plant so I can just harvest a few leaves if I need one.
I also bought latte art stencils for me to try doing art on my coffee with cocoa powder. Included in the latte art tools are stencils powder duster, 16 pieces stencils, and a needle.
Frothing jug, espresso pot, and coffee grinder on the side.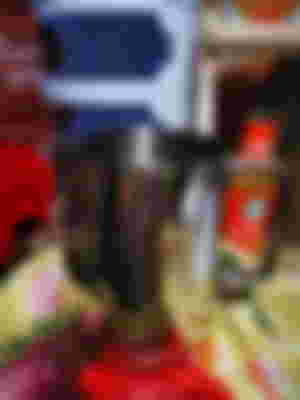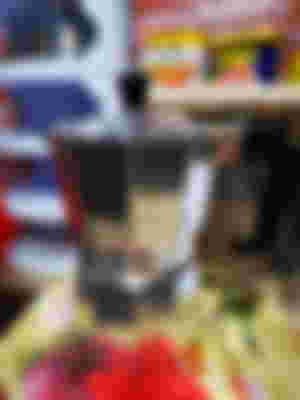 Ordering beforehand an espresso machine and asked my husband to pay for it as a gift hahaha
This photo shows an epic fail on the art that I made, my first try using Smiley and it turned out a Chucky Doll smile hahhahha what a horror coffee hahha👻😱🤣 this should be called the coffee of chucky 😂☕😱🎃👻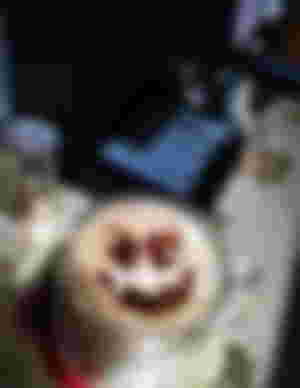 A double-walled mug or any transparent mug makes it more delightful when you are making a layered style coffee like dalgona coffee or layered latte. Just like the one I did, it's a layered latte, from the bottom of the cup is a chocolate syrup (Hershey's chocolate syrup, you can also use other brands that you like), milk froth (scoop the foam first and then pour the rest of it) then and the espresso coffee and wait for 3 to 5 seconds and you will see the layering settles. What a beauty right, the layering looks very pleasurable to have? Hehehee what a weeeee coffee it is?
How about you what do you normally have on a typical day, what drinks delight you the most?
All photos are mine
My PREVIOUS POSTS
https://read.cash/@MommyJaytee/the-scarecrow-d4cd80aa
https://read.cash/@MommyJaytee/tarzan-but-no-jane-425c9601