The Buzzz Cafe's Set Meals, Pizza, and Halo-halo for Lunch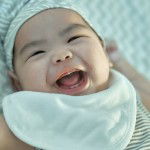 Hey guys! Let me share with you another lunch we had at The Buzzz Cafe, this branch is in the Galleria in Tagbilaran City, Bohol, Philippines. My husband and I had some important matters to attend to in Tagbilaran City a few weeks ago and decided we should have lunch somewhere he could also work on his computer.
I couldn't think of anywhere else which serves good food but also has a nice ambiance with comfortable seats rather than the Buzzz Cafe in Galleria. So we went there, it was also the right decision to get there at that time because my mother has some inquiries too at the SSS office which was just in the same building.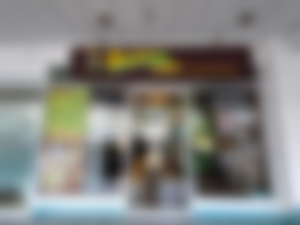 This wasn't our first time visiting The Buzzz Cafe, we had been here multiple times and we kept on coming back because the food is certified, proven, and tested good and really satisfactory. Also, the ambiance is really nice and we all know it is clean. They also use fresh and locally sourced ingredients plus they have their own garden too which supplies most of their ingredients.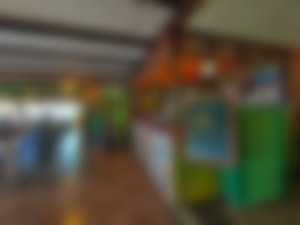 The Buzzz Cafe has this native meets the comfy theme. They use upcycled items and creates these Filipino vibes but it also has a taste of art. I adore their decorations from the hanging lights down to the tiles. They also got really nicely through the concept for their lavatory and the comfort rooms.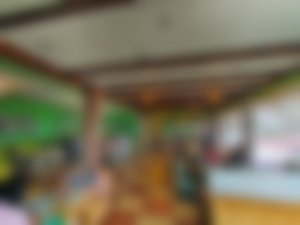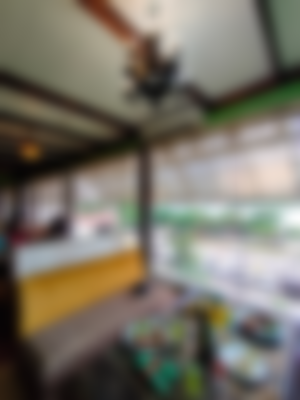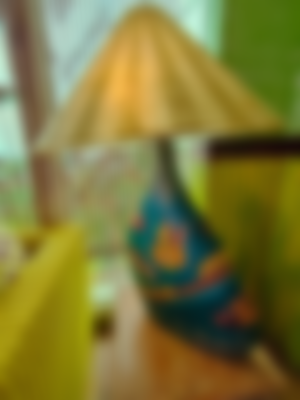 Art can be found on each corner. There's even a table lamp that has a painted base! I guess it's hand-painted based on how it looked! We picked a seat that is just next to the glass walls. We had a nice view of the port!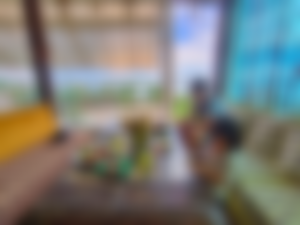 Our orders were served in less than 20 minutes, they always give complimentary bread and spreads. I love their mango spread, but I noticed that the bread serving now is lesser compared to before. But that's okay. I for myself a set meal which includes a chicken and pork combo, it also comes with a free juice. My favorite part of their meal is also the sweet cassava slices on the rice and the salad or fresh lumpia as the side. My mother got the same order.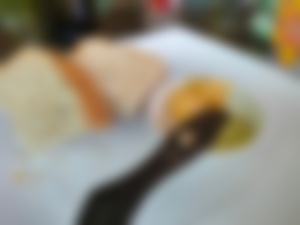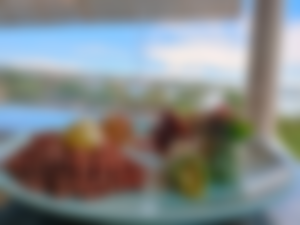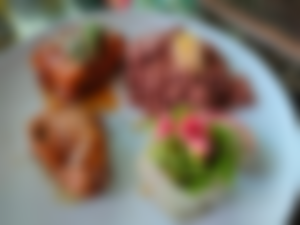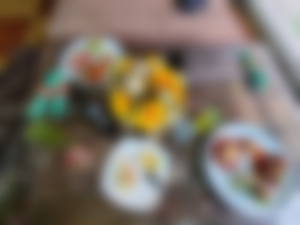 Also, their pricing had significantly increased now after the pandemic and the Typhoon. The prices had increased to around Php 40. So the previous set meal was priced at Php 280 before, it has now been priced at Php 320.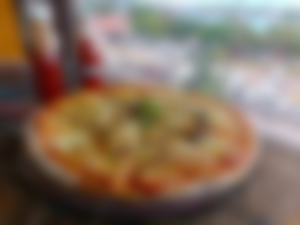 My husband told me he was not in the mood to eat rice so he just ordered pizza. I am a fan of pizza so I asked for some slices too, we basically shared this huge four-cheese pizza!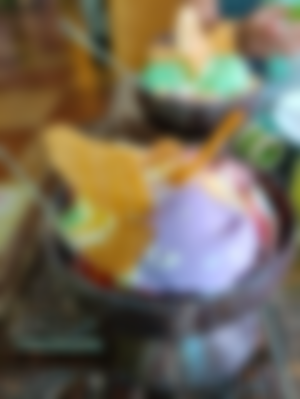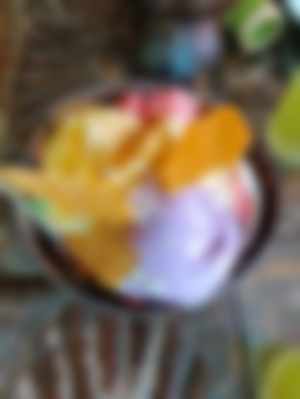 But since it was super hot that day, I asked for halo-halo. My husband didn't like the idea but I ordered anyway. My mother loved the presentation. In ordering the halo-halo, by the way, they'd ask for the specific ice cream flavor, I asked for Mango and Ube while my mother requested for Malunggay or Moringa.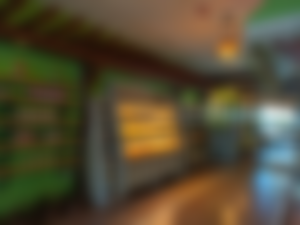 The Buzzz Cafe has one of the yummiest ice creams I had ever tasted! Its texture is just really right. They sell their ice creams too at the counter. I guess it is now priced at Php 85 per scoop.
Overall, I am still impressed with their food and their ambiance as well as the mood inside the eatery. The staff are still friendly and very accommodating and also very initiative. One of them offered if he could close the blinds when it was already three in the afternoon, the sun was already getting through the glass walls at that time.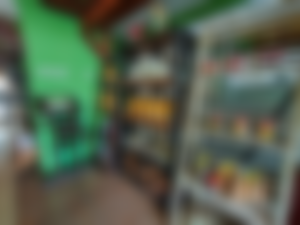 At the entrance of the restaurant, merchandise, and products of Bohol Bee Farm are displayed. They sell from pastries to honey, coffee, tea, and even beauty products!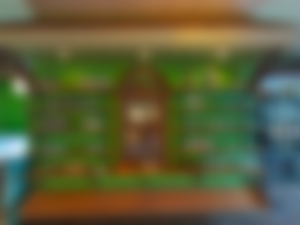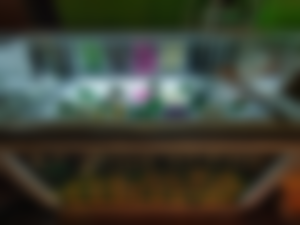 Above all, they are quite really known for their yummy ice cream! So you can also get to the restaurant and just get a scoop of ice cream from here. You'll surely come back for more! You can also try their charcoal ice cream! My favorites are the classics Mango and Ube!
Thanks for reading! Here are some of my previous articles:
---
xoxo,
momentswithmatti Mother | Boholana | Cebu | Philippines | Travel | Photography Enthusiast | Calligraphy | Art | Crypto Noob