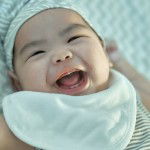 Out of the things to do in Sagada, our top reason for coming here was to watch the sea of clouds at Kiltepan Viewpoint. This was still influenced by the movie "That Thing Called Tadhana" and I don't know why, but at that time, it was a big hit that although I am not sure if we could see the sea of clouds considering it was raining heavily the night before, we still pursued this activity.
---
Here's another travel blog article for my Batad-Sagada travel series. You may check the first few blogs here:
---
Just a background, in that movie, Angelica and JM were in this spot where they both watch the sea of clouds while Angelica was screaming her lungs out, trying to unload the heavy-laden of her heart, she had a heartbreak, a bad one that time before coming over to Sagada.
Anyways, who wouldn't want to experience the same? Well, I was not heartbroken when we went there but we want to experience the sea of clouds. My husband and I prepared our gears, got our tripods too, and set the alarm to make sure we get to the site before anybody else, char lang. We were a bit late in fact.
Sunrise was not guaranteed according to our guide when we booked this a day before. He said if the rain will stop in the afternoon, there's a chance of sunrise but if it won't, then we will just pray for a miracle. We all laughed but we still booked the tour package. I did mention before that Sagada's local government unit had monopolized their tourism by making sure every tourist would get a tour guide, that's my perception though. Too bad that the package is very friendly only to those who are coming in groups. For those who are traveling solo or as a couple, the price is just too much considering that the area is just a few minutes away from our rented space.
Anyway, we respected the town's policies and booked our tour. We were glad that they were still open when we went there the day before, it was after having some tea time at Gaia Cafe. For Php 500, we had our service and guide who will take us to the viewpoint, wait for us until sunrise and then bring us back to our hotel.
We felt that was pricey but because it's an early morning activity and we are just visitors to Sagada, we went ahead with the package although as I mentioned earlier, it only takes a few minutes to walk to this spot.
Also, the tour guides even tried to persuade us to get a different tour instead of Marlboro Hill because the Kiltepan viewpoint might be too crowded they said. We didn't grab that offer because that's very expensive for the two of us.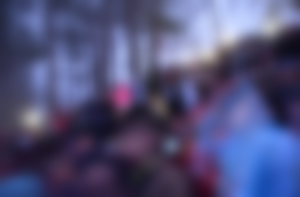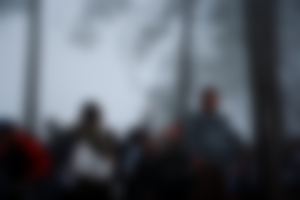 Our tour guide will pick us up at four in the early morning so we set the alarm 30 minutes before that so we could still have time to prepare. The guide whom I already forgot the name called us at exactly four and since we were already up, we went straight to the Tourism Office which was just a few steps away from where we were staying.
It was indeed a very foggy morning and it was cold too! I love this type of weather though, I love wearing jackets and hoodies and I always love to drink hot choco while watching a beautiful view with clouds moving and drifting away to give way to the mountains.
A short trip indeed! My husband and I rode a van and the tour guide just drove it for a short while and told us that we already arrived! Oops, our butts were still cold! So we got down, it was very dark. The road though was rocky and bumpy so hiring a guide with a vehicle was indeed a good idea.
It was dark but it was evident that there were so many people around. I could see them with their mobile phone's flashlight on. Some had actual flashlights and as we walk towards the viewpoint, there were even vendors, a lot of them in fact at the sides calling out for visitors to buy their items. There were hot chocolates, some had prepared porridge and noodles and a lot more.
I grabbed coffee and some noodles to warm our stomachs. We ate while waiting for the sea of clouds. We waited for quite some time then there was a sign of the sea of clouds but to our disappointment, that was just fog.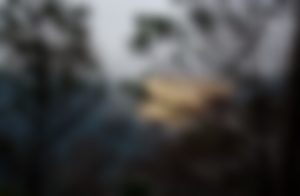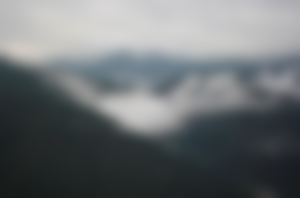 A lot of times, the mighty sun would try to show, like we could see the yellow light behind the thick clouds but then it would be covered again. As the surrounding became more visible, I was totally surprised to see a lot of people around! I didn't imagine it to be this many but surprise surprise! The tour guides were right! This is a place for the sea of heads instead of the sea of clouds.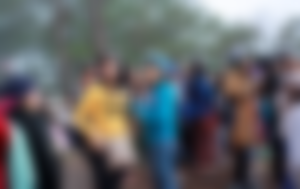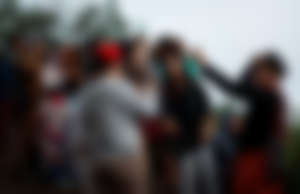 Instead of being disappointed, I just enjoyed the company of many people around, the same thing with my husband who still took a timelapse of the fog as it drifted. I took random photos of the place, the people and the flowers as well as the fog around.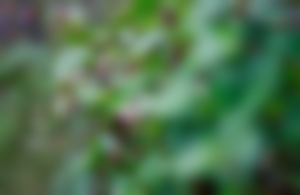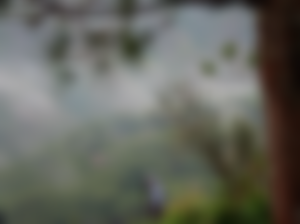 There might have been a lot of hearts that were broken with the fact that there was no sea of clouds and sunrise that day but for us, we still valued the beautiful nature that welcomed us that day. There's a great view of some rice terraces in the neighboring mountain and the foliage is very nice in this part of the town.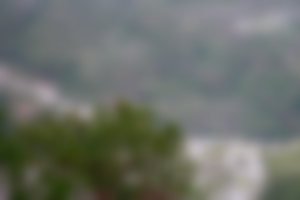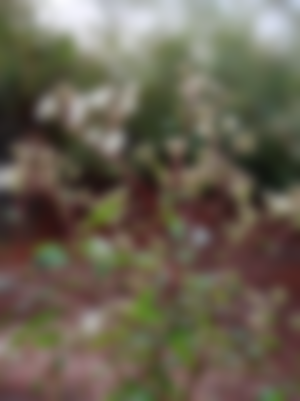 If you wish to go to Sagada and witness the Sea of Clouds, it is better to stay in Sagada for a couple of days, perhaps three nights would be best because one of my friends and colleagues had stayed here for a week and was able to witness the sea of clouds in his 3rd day in Sagada.
That's it for today guys, I hope you were not bored reading this article. Enjoy your day and God bless!
---
Check out other related travel topics:
---
xoxo,
mommy jean of momentswithmatti
Love harder than any pain you've ever felt.
Sponsors of Momentswithmatti