Photobooks : Surigao and It's Lessons for a Traveler!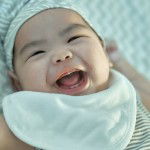 Hello everyone! I am again back with another photobook article. This time, I'll be sharing about our trip to Surigao.
Before that, please also check my other photobook articles here:
Surigao became a part of my bucket list when my friend who's based in the United States messaged me about the Enchanted River and how they were planning to go visit it on their one-month-long vacation in the Philippines.
This friend is very close to me and so I volunteered to make the itinerary and even accompany them on this trip, she was joyous about that, I immediately booked our tickets, the group consisted of me, my husband, my brother, sister in law, my friend, her fiance, her brother, and her sister who later on bailed from the trip as she found out she was pregnant!
We met at the Mactan International Airport on the day of the flight, they came from Oslob at that time for the whale sharks.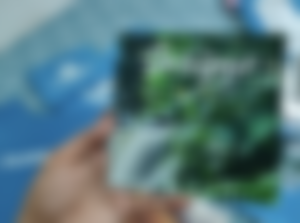 And I was not briefed that this would be a trip so unforgettable because of the lessons that I had learned from it.
From the start of the trip down to the end, I had been challenged. The weather was not good, we almost did not land due to the fog, but I believe God made it possible for us to get to Butuan and Surigao to teach me a lesson in handling situations like that when traveling.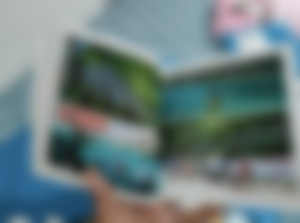 As I mentioned, I did all the itineraries, even the booking of our roundtrip tickets. I can't remember if I had booked a discounted ticket or if that was a full price but I believe it was not too expensive.
I also contacted a travel agency, we did not DIYed this trip because Surigao is a huge area that would be hard for us to navigate if we don't have a private vehicle. And so I was able to contact someone over Facebook, paid the downpayment, and thank God we were not scammed because thinking about it, I only have a contact number and a specific name but no assurance if that person would really send a driver on the date that we had agreed upon.
Our first destination was the Hinatuan Enchanted River. At that time, tourists were still allowed to swim in the water, today, I believe they had stopped allowing that so it's a no-swim tourist location already.
We had lunch there, everything was fine. But we had to pay additional charges for the cottage, breakfast, lunch, and a lot more. Although entrances were paid by the driver, it was part of the package.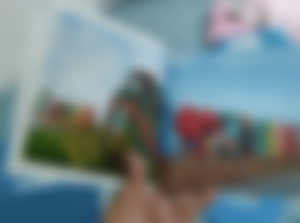 Our next destinations were the Tinuy-an Falls which was considered the Niagara Falls of the Philippines, it was wonderful but because it rained the night before, the water was murky so we didn't get into the raft, we stayed just to appreciate the location, bought some souvenirs, then we headed to the next one which was in the International Doll House.
There was found a house full of dolls collected by the owner who travels the world. She got expensive dolls too, those stackables, and the house was air-conditioned to preserve the dolls' quality.
It has a great view of the Pacific Ocean too and since the house was located at the top of a hill, we had to climb up but the view was good although the cafe was not anymore accepting any guests or customers so there were many furniture which was damaged and left out.
We passed by the Bislig sign and pulled over for a photo opportunity.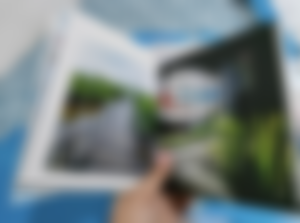 Our next stop and last for the day was in La Entrada Resort in San Agustin, Surigao Del Sur, this took us a lot of time traveling here. The driver also had missed the location so we had to go back but thank God we got there safe, it was already evening when we were shown to our rooms.
The rooms were planted in the water so it was somehow moving when there was a strong water current. Included in the overnight stay was an island-hopping package, we were told to get up early for it but boy, it rained again and the boatmen doubt if we could go but they still managed to get the boat moving and we went on with the island hopping but the rain and winds were there all throughout.
Thinking about this trip reminded me again that not all trips would end up nice. There will be difficult circumstances too. All throughout the trip, we had faced adversaries, there were many things that my friend had told me that was discouraging like how she didn't like the Doll House, that there were so many extra hidden charges along the way, and more. I just kept it to myself and understood her situation. The worse part of this trip actually was when our flights going back to Cebu were canceled due to the storm.
Our trip back was in Tandag and this is just a small airport, they don't do flights when the weather isn't perfect and they don't do night flights too so when our flights were canceled, we had to find a place to stay in Tandag. I searched very hard since I was the one responsible for the itineraries. That's another addition to the expenses.
On the day of the changed flight schedule, we were told again that we can't travel because the weather was getting worse and they only have a few schedules per week so it meant we will be stuck in Tandag for a minimum of three days. Our companions were complaining and I had to find a way so I thought of calling the airline's customer service and there was given an option to change airports instead. We opted for Butuan but it would take us at least five or six hours to reach the airport.
And guess what happened next? We paid a huge amount for a van to take us that day to Butuan. We spent several hours on the road, our butts were already in pain!
We then have to book another room in Butuan, another expense! I managed to find a room at a very reasonable price. Thank God! Our flights were set for the morning but we can't fly directly to Cebu, we have to go to Manila first and we will have a connecting flight to Cebu. Rebooking was free of charge as the tickets were canceled due to the weather.
All was well now as we set foot in Manila but our companions can't wait to get to Bohol so they booked themselves a trip to Bohol without telling me. They just did when we reached Manila. We reached Manila at around nine in the morning but our trip to Cebu was in the afternoon and they booked a ticket already which was scheduled at 11 AM.
As my friend relayed the information, I was just smiling and told her it was fine and she sure can just fly to Bohol directly. My husband, brother, and sister-in-law were off to Cebu.
---
That trip to Surigao was surely one for the books. I won't ever forget the lessons I had learned all throughout the trip, it was also that experience that made my husband and I realize that it is better for us to travel as a couple than to travel with other companions, regardless if it's family or friends. It's just so hard to plan everything and not get the appreciation, we are still friends though and we still communicate with each other.
---
xoxo,
momentswithmatti Mother | Boholana | Cebu | Philippines | Travel | Photography Enthusiast | Calligraphy | Art | Crypto Noob