Matti's Warning: Food is Expensive at Charlie's Cup!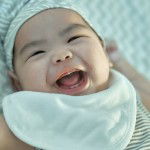 A lot of things happened to us on the last day of March. Let me share with you our itinerary which I made on my Google Keep application, just a day before our trip.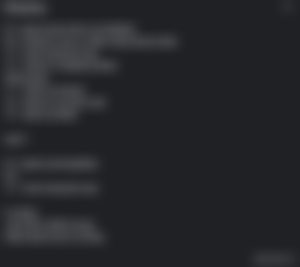 As a context, our plan was to stay in Cebu City while waiting for the husband's laptop to be fixed. He had accidentally dropped it and thank God, it was covered by the warranty. Here's how that happened: My Husband Broke His Macbook Pro Screen and I am Crying!
But my mother-in-law messaged us if we could stay in Oslob instead while waiting for the unit and we agreed so we planned our trip back to Oslob by taking the Busay-Balamban-Barili-Moalboal route. We have not taken this route yet so it was nice to go on a road trip here instead.
We were on the road from nine in the morning. We reached Charlie's Cup 30 minutes after and then Matti Plays Cars and Slides at Charlie's Cup. And I blogged about The Dogs, Nature, and the Lake View.
Today, allow me to share with you the food that we had eaten at the cafe. While I appreciate the beauty that we had witnessed there. I was truly surprised by their food pricing.
Actually, I checked online and I had seen their pricing from a website but when we reached there, I learned that they had updated their pricing and so we have to select something that could surely be worth it. We only had a light breakfast so we decided to get something that has rice in it.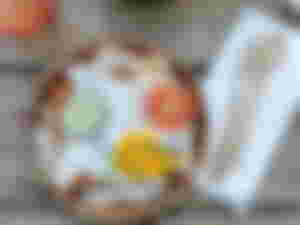 I also have to consider my toddler who's a picky eater at this point in his life. I chose their All Day Breakfast rice bowl Spam which was priced at Php 240 and my husband ordered All Day Breakfast rice bowl Spanish Sardines which was priced the same.
We were given an order buzzer as we look for a place to sit. It did take around 20 minutes for our order to arrive and it got me thinking maybe it is a huge bowl. But when the disc started buzzing, I was surprised to see that this is just a small bowl!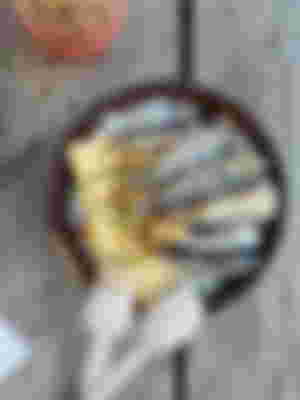 There were only two thin slices of spam stuck underneath the sunny side up, they added one slice of a cucumber and another slice of tomato, it was like it has been counted to just be like that.
The Spanish Sardines to me look like that was bought from the grocery stores and they picked six pieces from it, laid them on the bowl, and just added scrambled egg! To me, this isn't worth Php 240.
I don't know but I felt like we were robbed. Hehe sorry if I felt that way because I know there are other cafes which may offer the same amount of servings at a lower price but anyway, the view the experience here is nice so again, we have to pay for the view! I could somehow compare it to Serenity Cafe which we visited a few months back. They have high pricing too but their serving is generous.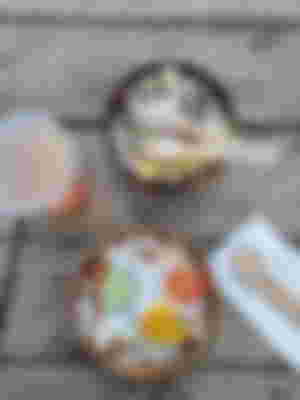 Good thing they used bamboo utensils. But the straw was plastic. I also ordered this cute Strawberry lemonade for Php 150. I was asking for milk tea but it was still closed, we actually waited for it to open but it was still closed when we were about to leave.
Matti ate the other spam while I had the other slice. I know one spam is worth around Php 200? But they should have added four slices or more. Anyway, I can't move on from their pricing, teehee!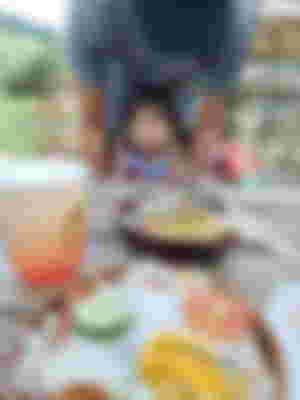 Anyway, we still ate happily, the best thing about eating here is that we have a great view to appreciate nature. The cafe is also pet friendly by the way.
To give you as well an overview of their menu here's what I found on their Facebook page: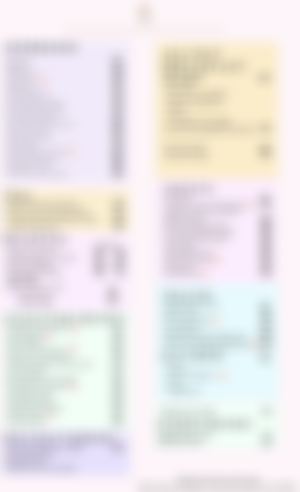 What do you think?
For me, their menu is on the expensive side but then again, this is quite far from the city and it has a good ambiance and the owner had exerted so much effort in developing this.
Still, if you want to visit this place, I'd highly recommend that you bring cash because they don't accept cards at the moment as the internet connection here is not good.
Also, I found out that there's a good sunset view from this spot so come in the afternoon until the sunset. It would be best to stay longer to really enjoy the place. They got some swings too by the way and the glasshouse is where intimate occasions can be booked.
This ends my installment for the Charlie's Cup experience.
---
Check out my previous articles:
---
xoxo,
momentswithmatti Mother | Boholana | Cebu | Philippines | Travel | Photography Enthusiast | Calligraphy | Art | Crypto Noob
Sponsors of Momentswithmatti