Breastfeeding Momma Problem: Oh Hello There Painful Clogged Duct!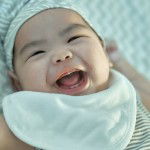 Last night was painful! I mean, after almost two years of breastfeeding, I had experienced again a clogged duct!
I guess the reason was that back when we were traveling from Oslob to Cebu City, while Matti was just latching on me almost the entire trip, he had bitten my right bobbie, and don't ask if it hurts because it did.
Matti does not bite me when he is awake, it only happens when he is already deep asleep and he suddenly forgets he still has the nipple in his mouth. Usually, I try to take the nipple out but there are also many times that he just lets it go.
But the unfortunate thing happened last night as I mentioned, I never thought that clogged ducts will happen again because it's been a long time since I had experienced it. The last time was actually when Matti was still a newborn. It was the worst part of breastfeeding I guess or just one of them.
So those who can't relate and are planning to breastfeed, don't worry about it and don't be scared of breastfeeding, it is still a beautiful and sacrificial thing to do for your child.
It's just that, I just need to share this with you all. So a clogged duct happens when something blocks the passage of breastmilk from the duct to the nipple. Usually, a skin layer blocks it.
As Matti started latching last night on my right, I noticed that he has been stopping every now and then and would also hit my tummy with his hands. He is a twiddler too so he twiddles with the other one while latching.
He was able to sleep through but I noticed that my right breast is getting engorged while Matti was latching. This doesn't happen especially since I have my period and breastmilk supply normally decreases during this time of the month.
And so I tried massaging my right breast and noticed the lumps, there were many! I was a little worried that it might be a clogged duct. I just let it slip away and tried sleeping but the pain was increasing and the breast was already hard. I let Matti latch on to it again and again but the engorgement didn't go away.
By one in the morning, I couldn't anymore contain the pain, I was almost having a fever and I remember the first few days of breastfeeding. I thought Matti would be able to take the clogging out by latching but he didn't so I had to make a way or else it might get worse. The worst part of this is if it becomes mastitis and requires surgery and of course, I don't want that to happen.
I had to wake up my husband and ask if he remembers where we placed our needles in the house. Thankfully, he was able to find it. I sterilized it and while it was being sterilized, I placed my bobbie in front of the cup with hot water so its steam gets to my bobbie to make the skin easier to prick.
Before I had to use a Haakaa, it was a silicone milk catcher, and add hot water to it, hot enough that I can submerge my nipple in it. But today, steam was enough. After a minute, I can see clearly now which area was clogged as it shows some white spots.
With the sterilized needle, I prick not just one but two areas in my nipple, some blood came out but it wasn't that painful. I then started hand expressing and yes, I got a lot of milk out. I wasn't able to save it in a clean cup though but it was a great relief being able to get the milk out. I didn't empty my breast, I let Matti latch again and I can see how he was busy gulping all those milk.
Thankfully, I was able to sleep and I said goodbye to the clogged duct.
If you are a breastfeeding mother, have you experienced this? Let me know how you cleared the clogged duct.
---
Thanks for reading! Check out my previous article:
---
xoxo,
momentswithmatti Mother | Boholana | Cebu | Philippines | Travel | Photography Enthusiast | Calligraphy | Art | Crypto Noob