My childhood days are colorful, exciting, mixture of both good and bad experiences. The memories are still vivid in my mind. If I were to write them all, a 10 minute article would not be enough. So let me just share 10 interesting things when I was still a kid - my childhood days fell on the Batang 90's. But first let me share to you a picture of mine when I was still 5 years old.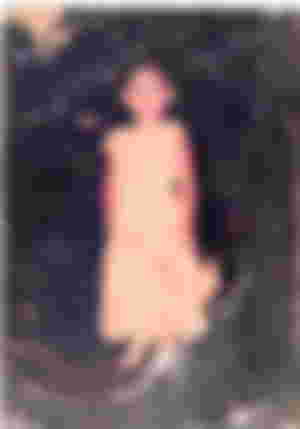 I love to play.  I played a lot of Pinoy games, "Chinese Garter", Tumbang Preso, Bahay-bahayan, Capturing, "Pog(who can relate with Coca-cola pogs?)", Tagu-taguan, Luksong Tinik and many more.

I always went to our neighbor to watch TV. That time, there only few who have a television, there are some with Black and White TV. I was always looking forward for the day that we were going to watch TV to out neighbor and watch Power Rangers with Kimberly, Trinny, Jason, Jack, Ayayay and I don't remember the other one. There were times that I am beaten by my Mama or Papa because I watched TVs when they ask me to do an errand.

I'm a tree climber. My mom was a fruit harvester, she climbed Marang trees, Rambutan, Lanzones and many more. So looking at her, I know I can do that too. So everytime my Mama and Papa were away, I also climb the trees around us, the Guava , Mango, Lanzones, Rambutan, Durian, Calamansi, Santol, ,Marang. If the tree has a big stem then I would use the branch instead so that I can climb that tree.

Photo from Pixabay

I'm a story maker. I like to make my own stories and even talking to myself while I was walking for an errand or when I was fetching water from the well. I actually walk for almost 10 minutes for doing those because our house was really far from the stores and source of water. Our house was the only house in a 5 hectare land, that house and land is not owned by us, we were just caretakers.

I thought that I always put my brother's life in danger. My brother was really "makulit" when we were still young, he plays so much and he was able to experience accidents that we were together. He was bitten in the face by a dog because I told him to feed our dog, instead of me. He has a broken leg because we played together in our neighbors house and he climb in the window and our friend, closed it and one of his foot was pinched in the window. And the last one, his eyes was stoned by my classmate and it was irritated and he was brought to the hospital. In all of his accidents there was me there.

I started selling and working. So being a seller was my practice since I was young. I climbed Guyabano trees and sell it to the fruitstand. I and my brother also collected empty bottles and sell it. I'm used of working. I worked with my father at times, as he was doing rubber tapping, I will be the one to put the solution for the rubber latex to be harden and every weekend or two weeks, he will sell it. We were happy if the rubber price was high, we have a good income. at 7 years old, I am the one looking after my brother everytime my parents are away.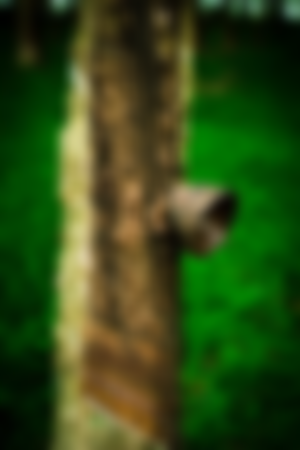 I am an eater of "Pudding". I don't know exactly what the term for that kind of bread, we called it "pan de bug-at" because this bread is heavy because it is made out of old bread. I could still remember that me and my brother would really save money or when we sell something, we immediately buy "pudding" . When I see a post of Becoming A Filipino in Facebook about it, it reminds me of those days.

Screenshot of Becoming Filipino post

I experienced catfights. I experienced catfights twice with my classmates. I can't remember exactly the reason of such catfights but I ended up, losing the fight. lol.

I learn how to swim in the river. We usually wash our clothes in the river, we walk 10-15 minutes in going to the river and then I helped my Mom wash our clothes, while she was still putting detergent and handwashing the clothes, I will have my swimming lessons (I have my friends who knows how) who were showing me how. After many practice sessions, I finally knows how to swim.

I am an achiever. I started grade 1 at the age of 6, I am the youngest in the class, then I manage to graduate as 1st honors in grades 6. I was very thankful to the Lord that even we don't have financial luxury, I was able to to make my parents proud.
So those are the some fun and serious facts about me. I hope you can relate with this article.
This article is part of the Getting To Know You More Challenge: When I Was A Kid of @bmjc98 . I enjoyed reading some other entries too.
---
If you have a passion in writing you are very much welcome in read.cash
👉https://read.cash/r/MizLhaine
And if you want shorter messages, see you in Noise
👉https://noise.cash/u/MizLhaine