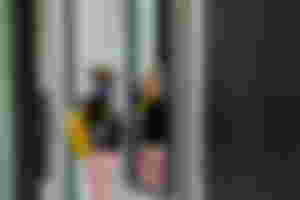 I have been trying to remember many things I have done as a kid then since yesterday and the more I remember some, I quickly add to my article until now that I see that it is enough to put out here. Wait! She even said 10 and it's enough already. Lol
This is a challenge by @bmjc98 and her aim is to know what we have done as kids back then, fast forward to the 90s.
You can go through this link to check out her own memories as a kid. Click me
---
Thank God I have pictures of when I was still very young and here they are.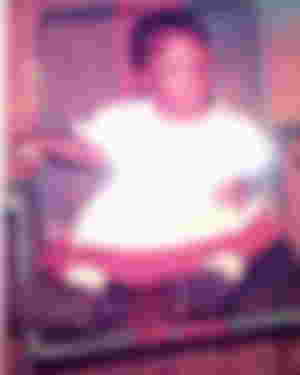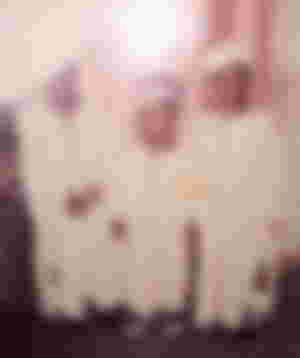 I wonder what kind of design was this 😅😅 Our parents were the best though. This design is only made for the richest people then🤣🤣🤣
Okay, let's get back to the real deal of today.

When I was a kid,......
I have wished to be a Banker: How I came to love teaching is what I don't understand today. Then, I don't know anything. Whenever our teacher ask us "children what do you want to become in future?" I will copy other children who kept shouting banker banker banker.
But when I was in Primary School, I came to love teaching Job. I will tell my Dad to let me teach my younger ones how to read and write alphabet and numbers. Since then, I would say "I will be a teacher too".
I use to eat Sand: As if sand was food. Whenever we go out to play, I will sit on the floor and will start eating sand because the sand are very smooth and sweet too, Lol. Once I finish eating, I will go inside to drink water and sleep.
I love acting Daddy and Mummy: I love to act and I will call every children in the neighborhood and will then assign roles to each of them. I love taking the role of a mother because I love cooking. We will then find a small doll as little baby of the house. We would find a big tin, pour some sand in it and add water to keep stirring as if we are cooking real solid food. Most times, when we have some rice at home, I will go and put small in a plate and share for all children.
I have stolen to buy my own goodies: When I was in Primary school, I started a business of selling goodies like biscuits, sweets, chewing gum, goody goody (if you don't know this one as a Nigerian, just know you aren't part of our generation. Lol)
Then because I want to make sales for myself, I will steal my mom's money and buy myself sweets just to sell something for that day. Lol
Another time I do steal is when we are going to school, I have this friend named Ruka, she is a Muslim and her mom sells bread. So we would both agree to steal so we can buy a particular woman's food along the road to my school. We would buy food and much meat with the money we stole and when we get to school, we would use to oppress other children. No one knew we were stealing to enjoy ourselves.
I have smoked before: Yes, I have smoked real time. How? We would find a paper, light it and start smoking it. Isn't that smoking too? 😄 But we do this secretly.
I use to bedwet: Every children have done this even till I was in Junior Secondary School, I was still bed wetting. So one-day, my mom told me to find a pole, I would then round it seven times and singing a song like this:
"Pole, good evening. I want to go and sleep. Pls wake me up when it's time to urinate. I don't want to bed wet".
Actually, we sing it in Yoruba. That was what we always do and would stop bedwetting for that day.
I was an herbalist: I will never forget this particular memory. Anytime I remember this, I just smile and wish I could go back to being a child again.
In our area, we do have light in the morning and night but most times, we won't have light for days. I don't know how I came about the technique then. That night, we were playing outside and I took some stones, did some abracadabra and said to the children "see, they will soon bring the light now". And before I know it, the light will come and all the children will surround me and start hailing me. I became an herbalist to them and they call me "Babalawo"😄
So every night, they will come to me and tell me to repeat that thing again so they can bring the light and it was as if God wanted to help me. Lol
And it continues every night like that. Perhaps Nepa decided to be giving us light at night but it was coincidence I think.
I thought my faeces will fill the potty: Then, I do think one can poo and get filled into the potty at once. I will then sit on the potty and will be there for minutes trying to bring out all the faeces in me to fill the potty.
I have stolen card before: My mom do sell airtimes and when I started using phone, I will always steal card and load on my phone until she noticed and everytime she is going anywhere especially bathroom, she will carry her bag along. It got to a point, she couldn't go with the stress anymore and she would then count all the cards and would tell me "I have counted the cards oo".
I will be like "you don't know me 😅". I found another way to rob her. I will load the card and return it back. When customer come, they complain the card has been used. Poor Woman, she will think it was from the company and so she will go to lodge complain and they will change it for her.
This continued until I decided to change myself.
I have fallen my brother on the ground: When my junior brother was given birth to. I always like seeing baby and so I will tell my mom to allow me carry my brother. If she doesn't allow, I will keep crying until she gives me to carry him. Once I carry him, he will fall from my hand and gbam on the floor.
There was a day he was sleeping on the bed and the eagerness to carry him made me fall him on the ground while sleeping. He was injured and cried out. My mom beat the hell out of me that day.
---
So, here comes the end of the challenge. I am sure I made you guys laugh.
I will invite @zellypearl to try this. I want to laugh too 🌚
Thank you @bmjc98 for this opportunity to reminisce on the past memories.
Thanks for Reading
Sponsors of Princessbusayo