What's happening with the cryptoverse 🙆‍♂️🤔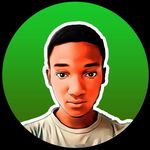 Waking each day for the past three days has been like waking up to keep drowning in the Red Sea. But today was another complete drowning for most crypto marketers and users. It is not easy. Though we have been experiencing different times of serious dip and pumps too. So this shouldn't be new to us as we just have to make sure we fight over and try as much as possible to do the needful.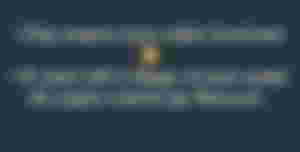 Opening my wallet this morning was like a thief got my private keys and sent some amount of BCH out. But when I checked the value, it remained the same. 😂. My WhatsApp status was filled with different emotions from crypto users on my contacts list. It ain't easy, I think we should pay utmost respect to guys out there making a living out of cryptocurrency, and my hats off to all Bitcoin Cash holders there. I know I am not a whale or even some kind of huge BCH holder but I could even feel it with the petty amount on me. Come to talk of the BCH whales and long-term holders.
I don't know what to say when I saw someone's message to his vendor requesting his money back because he wants to back out on cryptocurrency 😂. He said his $600 had already turned $150. So he needs his money back. He doesn't even care for the meaning of Hodl or FOMO(Fear of missing out). The. I thought to myself, just if he could have some additional knowledge about cryptocurrency then he would realize cryptocurrency is so volatile and flexible.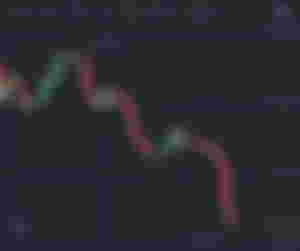 Most times we tend to forget that we promised to hold when we keep seeing our portfolio drain drastically. We think it's all going to be over. I think it's much easier to hold when one keeps experiencing the market pump than experiencing the market's dip. But one of the best advice to crypto users is to hold tight to their coins at times like this. A question might come to mind. How about short-term holders?
Most times I would always say it's advisable to invest your money into cryptocurrency ONLY if you know that it's an amount you can afford to lose. I remember some days back last year when the crypto market was fully pumped. A friend of mine wished to join in to get some money in his pocket and I told him about the crypto market. He opted in with a little amount from his pocket because he couldn't earn from blogging or other sources.
After a few weeks, we thought we had already bought the dip. Then the token never pumped to that exact price we bought it then till today. The dip continued and now my friend was left with no option other than a long-term Hodl. That's just the basics, at least one would have peace of mind and not rush to sell hastily.
Another Important factor when times the cryptocurrency market bleeds is if you can't hold them make sure you buy!. Buying more would put one at a higher percentage of making profits when the pump market returns. Predictions are not always right at times but when we buy at a lower price the Hodl. I am sure there will come a day when you will have to smile again. The best option is to buy low and sell high. For those who couldn't buy then we should try to accumulate more and Hodl.
Most times people make the mistake of buying high and selling low just because of the fear of missing out. One thing about the crypto market is to have the patience and know-how to control emotions. Taking quick decisions may be fatal at times. When you already bought it bought and the dip began to get dipper. You also told them to sell them, having patience till it comes over your buy price before selling is just the best.

CoinMarketCap said today is the day that many people learned that crypto ain't for the feint of heart. Cryptocurrency is highly volatile and too risky. So it's always best to make sure we trade with caution ⚠️ .
All images are screenshot from my device

©Adeleye