Essence of prayers in our life.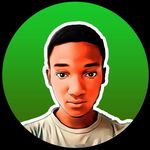 Prayers are so essential in human existence, we have to make sure we are so prayerful in all we do even if it warrants people tagging us 'prayer warriors'. This is our life's work and we should always be prayerfully engaged in our personal and spiritual life. Pray because we can. When we pray, God does not ask us to do something, he only asks us for our willingness. We can only pray when we already have the will and the willingness to pray. If we refuse to pray, then we will not be prayed for. We may feel that we cannot make the most of the opportunities God gives us, but we must not allow that to stop us from praying.
Prayer is a way of life for us as humans, this often means that we need to develop our ability to focus on God, direct our attention to Him, and have our prayers answered. It's not just about praying. If you've ever prayed a little, you may have experienced that there is an inner resistance to praying, that you are often afraid to say some words. So when you find yourself thinking like this, it's time to refocus. God is waiting for you to be the one who's going to get answers, and if you're not, He will do it for Himself. You can pray for yourself or you can just pray and ask for whatever you need, as long as you have it or not then you will get it, in prayer or in any other way. It's not a matter of if, but when, because God knows He is always with us. He knows we don't always get what we want, so He can certainly work things out for us if we only open our eyes. As long as you take the time and pray with your whole heart, your prayers will be answered when they are. Don't forget that when you worship, there's no such thing as a lack of power to get God to answer your prayer, only a reluctance to use it when it is needed.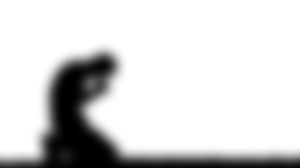 pixabay.com
Some people only have faith in their prayers, those who have nothing else. They pray on the way to the bank or to see a doctor, or they pray at home for a job, etc. But others pray day and night. If you pray all day long, all you get is more and more of the same. In the last few years, I've seen many people come to pray only once a week (Fridays and Sundays) and never pray again, even though they had a good time. But praying is different from any other kind of action. In prayer, there's a sense of purpose, an openness to God, and an invitation to receive His direction, not to mention the powerful experience of being present to God.
For me, the real secret of prayer is that it's a lifelong commitment. I don't have to pray every day. That's why I have my whole life to put into prayer for the things I want. Every prayer I ask God for will have its answer. Not always, but sometimes. And that's what it means to pray as God desires.
To give up praying when you feel you already have all the answers. I hope you will come back to the table. The table of prayer is only for those who need help. It is not for everyone. There are many ways that praying can be a challenge for some people. We should pray in our homes, at work, in our car, on a train, and at times in prayer with friends and family. The point is that the more we pray, the sooner God's answer will come. And at that moment, let's pray that it will happen so that our lives will also be prayerful life. If you feel that prayer is getting in your way, tell God what you think, and don't forget to thank him for his answers. Thank him that He heard you in prayer.
Header image source from Pixabay.com

©Adeleye