My 2021 in Three Pictures 🖼 🖼 🖼 .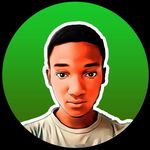 Good day to you all ,how was the night? And how was yesterday too?
All praises and adoration be to the almighty God that created life and all in it. I don't know if I am to call this mixed feelings or just some happiness and a little bit of sadness in me. I am happy for the fact that I am also a witness to the end of the year 2021 but still sad about the days that are gone in my life and the closer I get to death. But happiness overall. If we can't create happiness for ourselves then we might just have to wander around trying to borrow some which might not be that easy.
Yeah, the year 2021 was great and cool and I really appreciate my life so far. Just like the 2020 year of Coronavirus. Yet the year was though and somehow but I could remember vividly that I wrote an article about myself in pictures for the year 2020. And here I am today sound and healthy 🙏 .
2021 is waving goodbye to all of us till a time unknown. Today is the last Wednesday of the year 2021. It's amazing to see how fast time flies. So I would be making my write-up with 3 pictures of me and attaching little words describing where I took the picture, how I felt back then, and some other memories I could remember. Yeah. This is not about bragging but just to appreciate God for my existence and I pray we witness many more years on the earth's surface.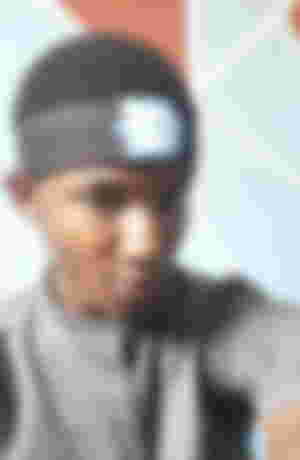 This picture was captured on the 12th of January 2021. I could remember how it happened and the reason I took the picture. There was a platform called Uptrennd. A blogging platform where you have to make some write up and comments to earn some 1up tokens. It has been in existence since the year 2019 but it became the talk of the street during the emergence of the coronavirus 🦠. Yeah everyone was at home and still sourcing for a way to get income to feed themselves. Then the platform was a great turnaround as it made everyone earn while on their bed. But sooner there was an invasion of spammers who decided to take the benefits platform and run away. We tried to curb them but they were just too much which later led to the collapse of the platform.
Ma'am Tiger Lily, one of the top members on the platform, decided to organize an institution where she would teach users how to blog properly. Though it was a virtual class on discord. But it was also a success and we got people learning and became better bloggers. This picture with the bandana on my head was the gift we got from her with the Uptrennd university logo on it. I was happy when I had mine so I took a picture of myself and sent it to the chat room for everyone to see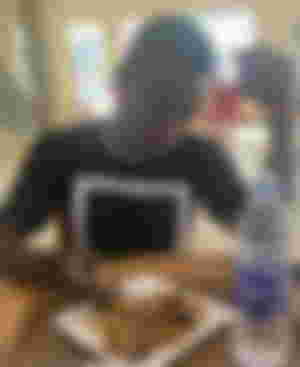 This was a capture taken by a friend of mine on my birthday. 🤩. I tried to keep my day a silent one only known to my family. But I wonder how my friend got to know about it. The next thing I got in the morning was a call from him wishing me a happy birthday. I never uploaded myself on social media or anywhere. But how did he know? He asked if I would be free for the day. I told him I would be free by evening time then he told me to dress up and took us out to have some fun. He is a guy though 😂 😂. But he really made my day. And I so much appreciate and cherish that day.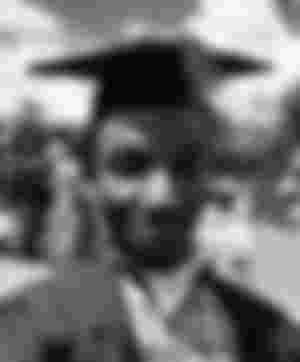 The next on my list was the day I graduated from the university. University life has not been an easy one. Right from the day when we had to rush to classes, take long hours classes simultaneously, read and read for exams, and so many more hard times. My supervisor tried for me but she actually made my project work a tough one for me. But all in all the D-Day finally came when I had to leave the institution. It was great for all of us on the 23rd of October.
I appreciate the almighty God for his mercy and blessings upon us all. It's never by one's power if not by the grace of the Lord and I pray he continues to shower them upon us. Gone are the days that can never appear again in life. We grow older each day and we can never grow younger ever again. Every day is a plus on our birthday and a minus 1 on our death day.
Let's try to put up with more righteous deeds and keep good connections with people around us. There is a QUOTE from a movie I watched recently that says; "Life isn't fair for all of us. Some spend their whole lives on unpaved roads, while some run at full speed only to reach the edge of a cliff". Let's live a peaceful life.

This could also be a challenge to all members on the platform which I would be tagging a few I would love to know about their 2021 in pictures. @Princessbusayo @Olasquare @Jumper-01 @FarmGirl @HappyBoy @King_Gozie @Itsfarah @BCH_LOVER @George_Dee @DocLayla @buraryang1892 @Gaftekloriginal @Pearlkel @Kiingsley @DanLawan @Maryjacy @Esthery97 @charmingcherry08 These are the few I could remember tagging while I make this write up but you can always feel free to write and tag others to see how their year went. Everyone deserves the best and let's have the best time together before the year ends.
Let the countdown continue

©Adeleye