Dear Me in five years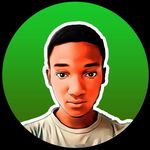 Today is another beautiful day on the earth's surface and we appreciate our existence. Gradually the week is coming to an end, and if we look closely we realize that December has also come to an end. We have just three days to go. Yesterday was the last Monday in the year 2021 and today is the last Tuesday in the year 2021. We are a witness to the new day and we continue to appreciate that. 
I think I am still having this issue of getting myself something to eat every day. For the past three days now I have been eating noodles in the morning and at night just because I can't think of what to cook. Anyways I already promised myself a better treat for the morning and after publishing this I would start the preparation. The issue of thinking about what to eat every day I would say has led me to write this article this morning.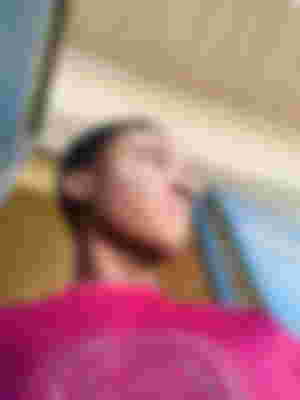 We all have our lives to live and I would say we live our own different lives. We plan our lives differently even twins born the same day have different plans for their lives. So it doesn't matter the way I arrange my things but the main point is to accomplish my goals. And that's just it. But all I know is that if a man never relents and keeps moving steadily he will surely hit his target someday. 
I have been anticipating many things in the nearest years to come but some are just of priority to others. 
Build my network 
 Networking is just so important in our individual lives. Which is one reason we don't have to underestimate anyone we come across today. Be it physically or virtually. We all came from different backgrounds and have different career opportunities opened to us. So it's just best if we could build a good relationship with everyone around us at the moment and keep it going. I am not saying building a network is the only source to become successful in life. No. But most times it could be a source to hasten one's journey towards success. And another thing is making sure we network ourselves with great-minded people, people with future ambitions and targets. Only then you can call it networking. 
Money/Standard Job/Entrepreneur 
I have never prayed to search for a Job in my life. But I watched a video interview that was filmed as a comedy skit but there is a lot to think about from the video. The interviewer asked, "what plans do you have for the future?" Then the interviewees response was "No plan". He then added Because the country is the one that plans for us, not ourselves. And that's just the bitter truth. But not really for everyone. So I continue to pray to God to always provide for me. If I couldn't make a huge amount of money 💰to start a business, then it has to be a job with less stress and huge pay. But my mindset is to become a business owner. 
Travel 
I have always wanted to travel outside the walls of my country someday. Though I am yet to travel all the walls within the country 😂. But exploring different places in life to learn more about how people live, their culture, coexistence among others, the beautiful 🤩 art of nature around the world, and many more. Every day is surely another day to learn. 
Woman/marriage 
This is necessary, but the step has to be taken carefully. Which is one reason why I won't hasten myself into it. Marriage is like a chain that would tie you down into your relationship. Most times it's a total change in one's way of life. So I have plans for marriage too but it would likely come at the end. 
Family 
What's the essence of having a good Job, making cool money, or even traveling to places without having a family of your own. The reason we make money is for ourselves and our family to live a better life. Anyways all the above must be well put in place to have a nice family. I don't have any plans for the number of children to have but I would have as much as I can. 😝. 

©Adeleye