Just some random quotes for the day.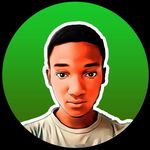 Today is gone again and tomorrow is surely another beautiful day on the earth's surface. Gradually the month of December is going to an end. Sooner or later we would wish ourselves a HAPPY NEW YEAR 🎊. And that's how we continue till the last day. I pray the almighty God continues to spare our lives.
Today I would be taking some random quotes and giving my thoughts about it. Most times I find these quotes inspiring and motivating.
Most of the time we think it's something better to know much more about others, though it's something necessary to study other people's behavior and know their true intentions and who they are. That's one thing we need to live peacefully with people around us. But while we are trying to know others we should always make sure we know ourselves. Just like the QUOTE has it, knowing oneself is enlightenment. When you realize these are your boundaries, your do and don't, then you have little or no problem to face with others, then you know how to merge your ways of doing things to that of the outside world you need to cope with.
For example, while I was in my undergraduate days, there was this roommate of mine who would always love to move out at his own will without telling anyone where he is off to and also do whatever he likes whenever he wishes. At first I felt like I should ignore him and find someone else to replace him. Then I thought to myself who did I know the new person is going to be? It is said that a devil we know is better than an angel we don't know.
The best thing I tried to do is focus on myself and how to cope with him. I realized he is ready to make corrections. I talked to him as a friend and he realized his mistakes and tried to adjust towards them. We lived together for over three year and no one ever had to quarrel with each other. That's one thing we would have to gain from knowing oneself at the same time trying to know others.
Gratitude like I always is a key to many doors. God himself loves a grateful soul and in his holy book he had promised us to give multiple folds to everyone ready to appreciate anything that comes their way in the form of gratitude. Among ourselves as humans, a normal person would realize that when he/she appreciates what was done then life would become so amazing. But for those who decide to take gratitude for granted, they would be left with no option than to face the wrath of what they caused themselves.
This QUOTE got me thinking 🤔. What does the writer have in mind before writing out something like this. But to my thinking, I noticed that the writer is just trying to point out the essence of failure. Failure is one thing that creates a gap towards accomplishing success. Henceforth stands as a source of weakness to man. But if he should make up his mind to overcome his weakness then he just took another step towards success.
When I read this QUOTE the first thing that came to my mind was the story of the tortoise and the hare. To cut it short, tortoise and hare had to race to the finish line when the tortoise was kinda slow compared to hare which is among the fastest animals. Tortoise never stopped but kept to his pace and was steadfast, hare was at the front there running much faster to the finish line and at some point hare was tired and took some rest. Tortoise took over and made it to the finish line.
Most times we just don't have to rush things. It might look like we are a fool when we take it slowly and gradually but at the end of the day we realize we come out to be the strongest. Such is life when I see people rushing to make money in life without remembering that after the rush there is no other choice than to rest but at the end time it might have been too late for them. Everything in life has its stage and it has to be taken gradually, one step after the other. This is the only way we can become successful.

©Adeleye