Do you believe in love?
Today is another Friday. Just like yesterday while we were all preparing for Monday to come. Now it is another weekend again. But this time around it's a weekend to remember for all my Christian friends on the platform. I have been seeing loads of articles about Christmas and Christmas 🎄. Lots of love spread around, contests, challenges, giveaways, and many more. You are all appreciated as I wish you all a prosperous and happy celebration 🍾. Can't wait to see you all in your Christmas attires and your chicken 🐔 too. I know @Princessbusayo would always love to take the chicken heads and legs 😂.
Another amazing 🤩 good news is the fact that our noisecash is clocking a year older today. And I could feel the happiness all over. So from the deepest part of my heart, I wish noise.cash, and all noisemakers a happy anniversary 🎊 🎉 , many more successful years to come. ajImage from @ja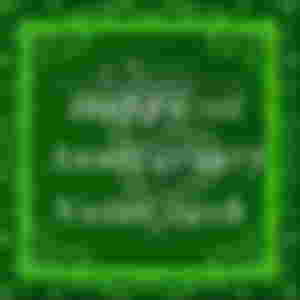 This is just the beginning by the grace of God. If I should start counting the way God made noisecash be of assistance to my life then I would have to write ✍️ and epistle. But I appreciate it. Kudos to Read.cash for the foundation. It is so much of a pleasure to have encountered these two platforms in my life.
Many would call it to love at first sight, some would also say love is blind but I believe love is a mutual feeling between two or more people. Love isn't compulsory to happen among lovebirds alone, love is present in every aspect of our lives. We realized the presence of love in families, love through friendship, love for pets, and even love for accessories.
At times we confuse the use of like for love and vice versa. You might like something or like someone but don't love such a person. The difference between like and love is based on the depth of our emotions towards people. There are situations where we live with some people and never show love to them and there are people we never even met before but we would love them the most.
Both depend on our emotions. Love involves deeper, stronger emotions, while like is more of a tender feeling towards that special someone. The funniest part there is the fact that likeness grows to love the deeper it gets. But when at the peak which is love, if care is not taken, any form of disappointment, betrayal, or even sight of mistakes could lead to hatred.
Love is cool, the best part is to be loved in return by the one you love. When love is reciprocated then you realize the true definition for it. Most times when we love others we tend to see little or no mistakes from them all in the name of love. It's not that those people we love are perfect and aren't making mistakes but we overlook them and continue to show that love. For example, when a mother cares for her child, no matter what the child does, the motherly love that they bond together would always make her do everything in her capacity to care for the child. That's the power of love. The same thing goes for relationships. But like I said earlier, when you love someone and you aren't loved in return, then you are like a passenger waiting for the train at the airport.
Have a nice day and I wish you all my Christian fams a happy Christmas in advance. Enjoy your Christmas Eve.
©Adeleye