Do you believe in soulmates?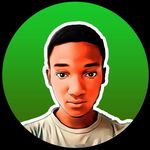 The past three days have been so boring for me. I couldn't engage much even on my posts, not to talk about other people's articles. And it's so sad to hear. I hardly check my notifications because all I do is just try composing articles, editing them, and posting. There is another power down in the electricity again. The last one lasted up to four days and it wasn't an easy struggle. But right now today is the fourth day and still counting. I pray they find a solution to it as soon as possible because the power supply has affected a lot of things, we don't have water to use, we can't power our devices and even see during the night. Most of my days are full of sleep immediately my phone is off and everything seems to get dull.
Like I published in my article yesterday when I discussed a prompt word from Shadows. That was the fictional prompt with the title A world without books. Then there is a nonfiction prompt too that says Do you believe in soulmates? So I planned to opt-in and publish that for today.
A soulmate is a person with whom one has a feeling of deep or natural affinity. This may involve similarity, love, romance, platonic relationships, comfort, intimacy, sexuality, sexual activity, spirituality, compatibility, and trust.

SOURCE: Wikipedia
Life is cool when one is with the right person at the right time. Like a QUOTE has it that when you are married to the right person then your life would be a heaven on earth. But when married to the wrong person then your life would be like a living hell. There are lots of benefits to getting from being in a relationship. I meant true relationships some of which are
In the sense that whatever you do would come out differently from the way others without soulmates do theirs, and even your life would turn out to be different. When you are in the right relationship there are things you would have to see more to, like forgiveness, gain more happiness, and you also create a happy bond between yourself and the people around you.
When you are with the right person and you take a look at your soulmate in the eyes, then you realize how blessed you are to have him/her in your life. When you are alone and the memories about you two together come again or you get a call or message from him/her then it puts a bright smile on our faces other people might look at you and wonder why you keep smiling at yourself but you are just too happy to notice. Because relationships that bring smiles are the right ones. The opposite would result when we find ourselves in the wrong relationship.
Most times we would have to engage in things we never did before just to satisfy and be with our soulmates. You can sit hours watching football or playing indoor games which you were not used to before just to make sure you are with them and this could open our minds to new hobbies and activities.
I believe having a soulmate has a lot to do in our lives, but the main point is to be with the right soulmate that's only when we can have the best of definition to the term soulmates. No religion also goes against us having soulmates instead they embraced it and mandate us to have one so we can have a peaceful coexistence among ourselves.
Thanks so much BOSSSSS @Jumper-01 for the sponsorship renewal. I so much appreciate it sir.

©Adeleye