10 reasons for me to be grateful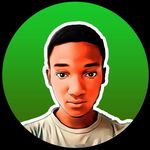 Yeah, still on the same problem of no power supply for days now, it's surely been a boring day. I just had to charge my device with a few percent so I could come active and make my article for today as I already promised not to miss out on any article for January and probably the whole year of 2022. I pray God will help me. Yesterday was just about different because they had to flash the light up to four times but it never stayed on. We still had hope that something would be done.
Still on Shadows Publishing prompts. Just like I had in my articles A world with books and Do you believe in soulmates?. They were interesting topics to write about. Today the prompt word I choose to write on is 10 things that made me grateful. I am grateful for everything but I should give some breakdown. So let's journey alongside my reason to be grateful.
First thing first. I appreciate God for being the highest. He is the most beneficent and the most merciful. He is the one worthy of worship, for he is the Lord of the whole universe. He created the earth and all in it, the sky and all in it, everything in life gives thanks to him so who am I not to be grateful to the Greatest.
Not everyone is opportune to have life today. Some were given back their life after our temporary death(sleep) while some were not given. I am grateful for my life, for my existence as myself.
Many people out there need health, but here I am healthy and perfectly fine. Do I have any reason to be ungrateful for my health? Many found themselves in the hospital due to minor health issues, some landed at the hospital due to accidents and critical health issues. So I am always grateful for a healthy body each day.
I am not rich and so I am not poor. I appreciate the little amount God had provided for me. I can feed and settle expenses, I am not in debt, so why shouldn't I be grateful? When I look behind me I see people who pray just to have the little I have, thereby some are ahead of me and I believe with prayer, hope, and hard work I can also attain that position. I am grateful for my wealthy status.
To wake up each day and take a look at my parents, listen to their voices, and see them smile is just everything a child would wish for. I am grateful to God for sparing my parents and making them happy. I pray God continues to grant them sound health and make me able to repay some of the kindness they had shown me while I was young.
Being literate is never by my power but by the grace of the Lord. I am grateful for the ability to read and write. I am grateful for the ability to learn.
Having a roof over my head is something worth appreciating. Many have wished to have a home but God never rendered it to them. Having a home to return to after everyday activities is just something I have to appreciate always.
Life throws a lot of challenges at us and that is just another reason to be grateful. Fighting those challenges, going through hard times, making mistakes, and learning for them to take steps forward is worth being grateful for.
Show me your friends and I tell you who you are. Having good friends is sometimes all you could have to make your life worth it. Because at times our friends define who we are and that's just how life is. Our cliques define what we are to be at times. I am grateful for having good friends with great ambitions.
Not everyone gets wiser as they age but I am grateful for the wisdom and understanding as my age counts.

©Adeleye