Seventeen stitches 🧵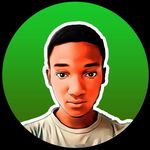 The weather over here today is just somehow. I don't know why it's always related to sore throat and weakness of the body. I have been alright not until this sudden change in weather three days ago now makes me fall sick but I am into a battle with it. Trying to adapt to a new environment is not something really easy. To acclimate and also stay healthy at the same time. The nature of the water is quite different, but I am left with no option.
Anyways it's gradually counting, the journey of a thousand miles begins with the right step. It's said that the rainy season here looks better. So I am just looking forward to it. I was on hive a few hours ago so I realized they were contesting for a winner for writing on a prompt word "Seventeen stitches", I am not making this an entry 😂. But I felt like borrowing the topic and writing something since it's just a prompt word.
John has been warned not to stay out at night, it's said that a town with no law to abide by has no punishment or repercussions. His mum would always tell him "wherever you are going you should go during the daybreak and try avoiding staying out at night". John is about to crossover from the teenager stage so he already started to have a reason to love. Had he known he should have listened to his mum.
Since he was the only child of his parents, he was spoiled and given a lot of freedom to do whatever he wanted. At times he even screams back at his parents and walks away. He is not that bad but since he is a spoiled brat he just had to portray those characters once in a while. No one held him from not going, just at times when his mum needed helping hands, she was always finding it difficult to do things as an elderly woman. Who knows maybe that's the reason she had always wanted him to sit at home with her.
John fell in love with one of his classmates, Nneka. She is quite pretty to the extent that whenever she passes by any guy they would have to take a second look at her. It's been a tough battle for John since he has to compete with other guys to win her heart. He tried all the best in his capacity but still, she never paid attention to his words.
It was Nneka's seventeenth birthday and she called for a party. John felt this should be the perfect time for him to express his love to her. He managed to get her some gifts hoping she would love them. The birthday party kicked off in the evening and it lasted till midnight. Everyone else started finding their way home before nightfall but John was still on a hunt for the perfect timing to express his love to her once again. He got the perfect time while he was with her alone in the staircase. He expressed himself to her and gave her the gift. Nneka was much happy and surprised 😮 at what John gave to her. She told him she would consider his words and give him feedback soon.
Now John is left to himself to find his way back home. He took courage and started walking down the street alone. He was scared but he remained strong not until he heard a voice "Hey! who are you?" They were some set of bad boys who already have their quarters on the street where they smoke and harass ladies who pass by late in the night. John heard them and didn't answer but kept on walking. They got annoyed and decided to go after him. When he heard footsteps approaching him then he also raced off too. They chased him and got closer to him, struck him down, and beat the hell out of him. He had to manage to crawl home in pain.
His mother had been so worried about him, she saw him crawling in pain, then she helped him with some first aid before taking him to the hospital for care. At the hospital, the doctor said there is no doubt he would have to undergo a Seventeen stitches operation on his body including his face. John was sad 😔 but he had to undergo the surgery.

Image source
John spent days at the hospital with his mom alone to care for him. She had scolded him several times for not heeding her warnings. He felt guilty because he couldn't afford the amount for the surgery as he already used his last cash to surprise Nneka. Nneka got news about him and decided to visit him at the hospital 🏥. Upon her arrival, she saw how bad John's condition was, then she showed her concern for him. She was about to go before she whispered to his ears "You have no way to my heart".

©Adeleye