Brutality in the hands of man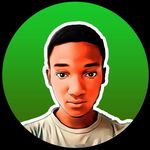 How was your night and how's writing and engagement on the platform over your side?
Today is Friday! Yaaaay! Another blessed weekend approaches. Today is the first Friday of the year 2022. It is just so amazing to see how fast time flies, I couldn't believe I am already making my 7th article for the month. Everything happened just like it was yesterday, but here we are today.
Vacations in most places in the world would have resumed by now but would have to go on the weekend break so why don't we just use our weekend for something great and make cool memories with our loved ones. Life is too short as we speak, many are gone before us, many would go while we are leaving and many would also leave after us. So let's try to have nice times at least once a while.
Yesterday while we were on the parade ground my friends and I watched some trending videos on social media. The video was about a lady being shocked with a knife and then slaughtered. I don't know what she would have done to the extent of killing her brutally. She must have screamed for help but she was on her own. One thing I know for certain is that money isn't everything but just a source of happiness. I am much more sure that the cause of the incident would be all because of a man. Barely watching it I could see that she was attacked by females.
She is gone. While I also watched another on my WhatsApp status yesterday morning. The lady might have run mad because she was just wandering the road n*ked and I think if that's not madness then it couldn't be something good. The caption below the video was passing a message to other females on how they should reduce their urge and thirst for money. Many must have gotten a better boyfriend but the fact that he might be a broke man with low income made some ladies take their step forward seeking those guys with big Benz and apartments.
They never could tell where and how those guys got their money from, then at the end of the day, those girls become victims of sacrifice. The country is bad but still when we live our lives with modesty and fear of God then we can still have some nice time. Those videos almost made me burst into tears, but I couldn't pity them that much. One reason for making me sad is that how would their family feel while taking a look at them in the video. Imagine the level of brutality, they knew what they were about to do was something bad but they would still have to make videos of it and upload it over the internet. But some would still pay deaf ears to the message.
I render my salute to hardworking ladies on the platform and other online platforms who are not freaked by sudden wealth but prefer to work their ways and get their income. There are a lot of ways to get money online nowadays but I wonder why youngsters decided to pick fraudulent acts, robbery, kidnapping, rituals as their job and source of income. Yesterday I was in a conversation with a friend of mine, he gave me a detailed explanation of how he made his cool income by selling Ebooks on Amazon. Yeah, that's just something he worked for and he is doing it with happiness. Many others are into crypto trading, blogging, affiliate marketing, web designing, copywriting, and many more ways whereby they just have to sit at home at their convenience and start earning from home.
Though there are disadvantages to the advancement in technology, the advantages are more than enough. How I wish our young ladies and gentlemen of today could see more of the importance of the digital world and stop involving themselves in violence, corruption, and all other bad vices. This is my rambling for today.

©Adeleye