Planning to Start Ukay Business
A wonderful evening to all. If I am going to rate how I am feeling today from 1 to 10, probably it's 8. It would have been ten but because of something, it became eight. Anyway, I hope you all had a great day.
Today, I will just talk about something - a plan actually, about putting up a simple and small business. As I have mentioned in the title above, it has something to do with thrift clothes.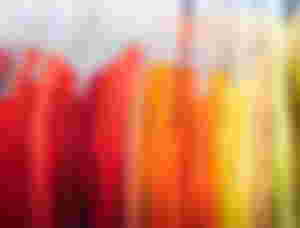 Early this year, I am seeing several clips in TikTok on how they went from nothing to something just by this business. They are posting their stories on how it went and to be honest, I was inspired to do the same.
What caught my attention the most are the trousers, pants, and the like that they are getting from buying bales and reselling it. Those really look nice and they just sell it at an affordable price.
That's when I consider thinking of it. Actually, I have been searching through the internet and asking several people regarding where they are buying those thrift clothes.
As they say, there are some risks especially on what you will receive because not all of the time, they are all good. There are still those that don't meet minimum standards. Also, even if the clothes at the thrift shop normally seem to be in good condition, there is still a possibility that they have come into contact with things you would never expect or imagine.
The following are the reasons why it is so popular:
A lot of people are becoming aware of the fact that they can often get high-quality things for far less money than they would pay if they purchased them new.

People's knowledge of the cheap options available at thrift stores, flea markets, secondhand shops, and other similar establishments has been raised as a result of making it viral through media.

Other reasons include the fact that thrift stores have evolved into more than just a place where you can find great deals on used items; they have also become drop-off points for clothing and other chain stores when it comes to hauling merchandise that still look nice and presentable.
Do you think it is a nice idea to start a business like this?
Anyway, as of now, I am still looking for a supplier so if you have know something, feel free to share it.
That's all. Thanks!
---
---
You will also find me on: