Planning to Paint my Room
I did not notice that it has been 1o months since I join this platform. It feels like it is only yesterday but look, it is just two months away already from my one-year anniversary here. Honestly, I am excited. But what makes me more excited is to paint my room.
Recently, I made a post about First Project of the Year: Almost Complete. From that article, I talked about where I spent some of my savings this year, which I got from here. That is installing a ceiling in my room. I shave spent a hundred dollars and it is all worth it.
So for today, I would talk about my plan on painting my room, which is about 9 square meters. My initial plan is to paint it first with primer and will paint it with my desired color/design some other time because of course, I need to save first, and hopefully, the value of bitcoin cash will soon rise up.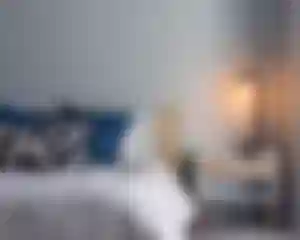 (Image credit: Christopher Jolly on Unsplash)
This one is very simple which matches my interest. But probably, it is only the wall design and lamp which I would follow if ever this one will be my final pick since my bed is double-deck. Yes, it is double-deck but it is only me who is sleeping in it. Actually, it was given by my grandma (father side).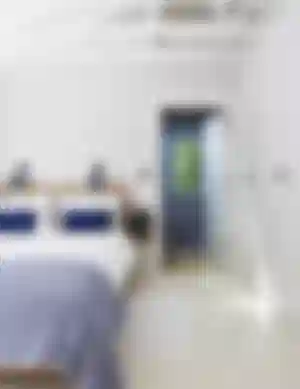 (Image credits to realhomes.com)
I also like wood-like designs like what is shown above. I have seen such a design in Shopee but it is too heavy in my pocket. I mean, I can't afford it yet. Hopefully soon, but for now, I have to prioritize my needs. But really, I hope BCH will pump up high for me to buy it, haha.
(Image credits to Pinterest)
I also like this one since geometrical designs are very popular nowadays. It is from interest and the design is not literally the colors that I want, but the way it was painted and designed is something catchy for me. Probably, pastel green and light shade of gray would do. But still, this is a great one.
Overall, I do not like too many details in my room. Simple is enough. Other colors that I like include pastel blue or min green to make my room feel cooler. But anyway, if you have some suggestions, feel free to share it below.
That's all, thanks!
---
---
You will also find me on: