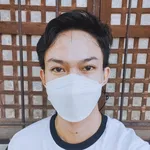 In life, there are these individuals we call heroes. And if there are heroes, there are also villains. It's one of the things that explains that life is not all about good things. There are also bad things. But what matters the most is that we are not stepping onto anyone's dignity.
---
In a world where you can choose what you want, always choose to be a good person. Surround yourself with good things and do not let evil control your life. We all have a choice. So choose the right one that will give you the best in life.
---

The summary of the given situation given to us before is that there is this son named Adam who faced a dilemma because he got a lower grade than what his father wants him to have. His father, who is the Old Gorrin, has high pride and always brag about his family. Because of it, he changed his score and later told his teacher that his exam paper gets a lower remark than what it should have. Though, the teacher found out what Adam did. The teacher then told it to the principal then called Adam's father.

In the given situation, I can say that there are heroes and villains. Though Professor Pete was the one who reported Adam to the dean for cheating, this does not mean that he is already an enemy. In fact, he is considered to be a hero in this story because the mere fact that he took actions against the wrong thing did by Adam is already considered a heroic act.
He is just doing his job, and it is for the betterment of Adam. If he did not do it, Adam might do it several times, impacting his behavior and personality. Cheating won't give him any good results, so it is just right to take the necessary actions to correct it.
Here enters the role of a teacher to mold every student to acquire good traits, not bad ones, and be righteous. In the case of the dean, he is a hero too here because he just did what is right to assure the academic integrity of each student. 
The villains, on the other hand, are the Older Gorrin and Adam himself. Adam is considered a villain because he is the one who did such an act which later resulted in an ethical dilemma. Without his choice or action to cheat, he would not face such a matter. 

Just because he wants to evade the possible lecture from his father when the older Gorrin learned about it does not mean it is already good to do what he has just done. Like what the saying goes, do not solve an existing problem by applying a solution that will just lead to another problem.
By not telling the truth to his father, it leads him to more trouble, and even if he is the one affected, that alone is not an excuse for him not to be seen as a  villain in the situation.  
Lastly, his father is a villain too because he set too high standards for his son. Yes,  students always have to obey their parents and do the best they can, but it is also true that not all students have the same capacity and abilities, which is something that parents should instill into their minds. In this case, the older Gorrin should not have expected too much from his son.

It is to be noted that his high expectations cannot remove the possible reason that triggered Adam to do what he has done. It's like, it tied Adam into something within the scope of his expectations, making Adam more pressured. It is okay for parents to brag to their friends about their children's achievements, but they should know their limits too because everything too much will not return any good effect.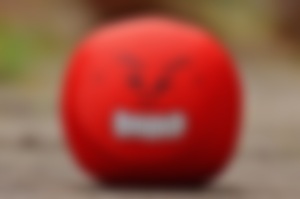 As a result, the older Gorrin made a decision out of rage, which without his knowledge of the real thing, should have not happened if he has not let his emotion control him and if he has just become a bit softer when it comes to his son and to his standards and expectations.
Had Old Gorrin became open and more comfortable to deal with, Adam would not have been too afraid to the point that he will do everything so that Adam will not dismay him.
Setting expectations for your children is not that bad. But there are limitations. Do not put too much pressure on them because no one is an island. Just keep it light and attainable to maintain a healthy relationship, especially inside the family.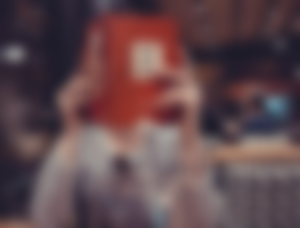 Special Notes:
All Other Images used in this article (without watermark) are Copyright Free Images from Pixabay and Unsplash.
This is original content.