A father of three won a shouting contest with a roar louder than a passing train. "If you want a war, you go!" Yoshihiko Kato shouted. The sound meter registered 115.8 decibels, louder than the racket of a train passing overhead on an elevated railroad. For that winning shout, Kato won the $750 grand prize of the 10th annual Halls Year-End Loud Voice Contest. Kato admitted that he probably built up his loud voice shouting at his children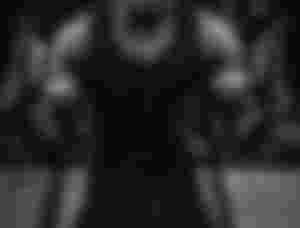 Have you ever been so mad that you have done something so outrageous? I have written an article about controlling your anger before it wrecks you. If you're like me, there are moments when because of our outbursts, we become irrational, ill-tempered and irresponsible.
Ephesians 4:31 says "Get rid of all bitterness, rage and anger, brawling and slander, along with every form of malice" and Colossians 3:8 "But now you must also rid yourselves of all such things as these: anger, rage, malice, slander, and filthy language from your lips."
While anger is not really bad, it is something we need to get rid of immediately, not nurtured. Like weeds, it doesn't benefit us but it is there, planted on our hearts. And like weeds, no matter how many times we remove them, they keep on growing. Anger comes in different forms:  
Resentment. This is anger held onto. Often this is internalized. When we can't express our anger openly, we resort to resentment. It is the one we feel towards an unfair boss or professor. We want to lash out but we are in no position to do so. 
Bitterness. This is resentment that has grown into animosity. When we harbor resentment, it turns into bitterness. It is present in sibling rivalry because of parents' favoritism, or best friends turning into enemies because of another person. Usually, when we are bitter we say we can forgive, but the relationship will no longer be the same. 
Enmity and Hostility. This is bitterness expressed openly. This is the form of anger when we can openly express our anger, as evidenced by strong words. While bitterness and resentment are more internal, enmity and hostility are expressed through hurtful words. Enmity and hostility are contagious. We often see it in social media, from people looking for people to side with them. 
Grudge. This is worse because it often goes with the intent of wanting someone dead. Remember the movie The Grudge, when even until death, revenge is still present? That is a grudge.
Strife. This is the form of anger that has grown into an open conflict, like family feuds and clan wars. Romeo and Juliet's family is an example. 
These are just some of the faces of anger. But these are just terminologies. Bottom line is, unrestrained anger is dangerous. Anger is not static. A small disappointment, if not addressed, might turn into bitterness, hostility, and revenge-minded grudges. A huge fire starts with a tiny spark. Thus it is necessary to deal with your outburst of emotion as soon as possible. 
As I have said, there is nothing wrong with anger per se. It is normal. But what's not normal is letting our angst control the best of us. If you want to know how to deal with it, I would like to refer you to my blog, Control Your Anger Before it Controls You.
---
Hi, I am Marts! Aside from read.cash, I also run my blog - martsvalenzuela.com. I plan on growing my readership while learning to improve my craft and journey towards my passion to write and publish books that add value to people.
Carpe Diem!