This is the motto of our beloved former city mayor Bayani Fernando. During his stint as the chief city public servant, he was known to be strict, heartless, and inconsiderate. His demand for discipline is too much that he was hated by most people, especially the sidewalk vendors, informal settlers, and others from the lower strung of the society.
But years after his stern leadership, changes began to be evident. Informal settlers were relocated to a safer and livable environment. Sidewalk vendors were given fair opportunities to secure their businesses in the public market, giving the legitimate vendors a fair chance to earn as well. Marikina river was given a new, vibrant life. Our city of Marikina, a small, unknown city in the east of NCR, was once hailed as the cleanest and greenest city in the country. All because of the discipline instilled by Mayor Fernando.
His name Bayani, means hero.
He was known for his one-liners:
"Munting basura, ibulsa muna" (put your litter in your pocket for the meantime, until you find a trashbin)

"Disiplina nagsisimula sa bangketa" (discipline begins in the sidewalk)

"Hindi tahanan kung walang kubeta" (without a toilet, a house is not considered a home)

Discipline. Good Taste. Excellence. - this is the city's embraced motto.

The City in the Pink of Health - the goal of the local government

My personal favorite: "a walkable city is a healthy city"
More than a decade after his leadership stint, his legacy remains. Marikenos are now known to be disciplined enough not to cross the street when the light is still lit red. We do not throw our litter when there is no designated trash bin nearby. There are almost no stray dogs in the streets. The sidewalks are free from unnecessary blockages. The city remains to be walkable and healthy.
An ambiance conducive to walking and biking is one of the key features of Marikina. It brags its 52-kilometer interconnected bicycle lane which helps Marikenos move in and around the city. It also boasts of a lush Marikina River that is always packed with visitors who wanted to take a breath of fresh air.
Green spaces have become almost extinct in the congested Metro Manila, and Marikina is one of the few cities enjoying the marriage of urbanized living and green spaces. Which makes real estate prices soar high even if it is often in the news due to flash floods.
But hey, at least the floodwaters are trash-free and are often due to the fact that Marikina is in a valley and a catch basin!
I have
Prior to meeting Gladys for our Binondo trip, I leisurely walked from home to our meeting place in Freedom Park. I took these snapshots while walking.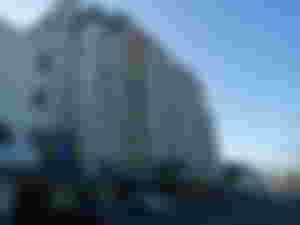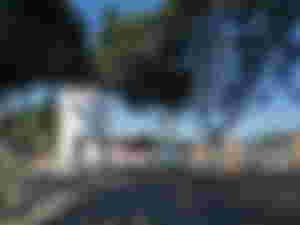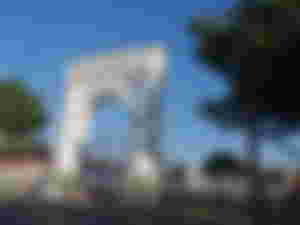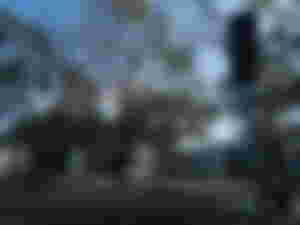 Oh, I love Marikina.
I had a discussion with a friend about living anywhere else besides Marikina. He told me that he doesn't see himself living elsewhere. Perhaps it's because of familiarity, or because of the quality of living he seemed to enjoy over the years. I can identify with Him. But whether I move out or remain here, Marikina will have a special place in my heart.
P.S. Maybe next time I'll [virtually] tour you in some of the best places in my hometown. Until then!
---
Hi, I am Marts! I am a writer, and aside from my stint here in read.cash, I also have my own blog - martsvalenzuela.com. I appreciate it if you pay me a visit! I plan on growing my readership as I learn to improve my craft and journey towards my passion to write and publish books that add value to people.
Let's rock!