I seldom listen to music whenever I work, much more when I write. But this time, for a change, I opened my Spotify, searched for my Upbeat playlist, and hit play.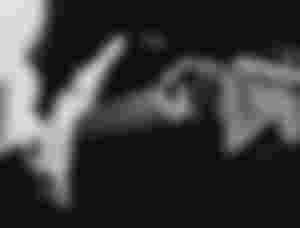 I can't say I am a music lover, but I know it has wonderful benefits. Let me share a few:
Dopamine is a kind of naturally occurring happy chemical we receive as part of a reward system. In other words, it is a feel-good hormone. It contributes to the feelings of alertness, focus, motivation, and happiness. When we listen to music that we love, our dopamine spikes up, especially as we anticipate our favorite chorus, and sing along with it. Who wouldn't love that "kilig" feeling?
When we listen to the music from our childhood, nostalgia hits us right in the "feels" we remember the memories associated with the song we're playing. We relive the moments, our feelings rekindled and we instantly think about our old friendships and old habits. Whenever I listen to songs from the boyband generation, I remember my elementary and high school years when I used to be a bit carefree, adventurous, and less stressed with responsibilities. Music is an escape, I may say. 
Music improves mood by great lengths and distances. Have you ever felt so festive whenever Christmas songs are played while you work? It kicks up the environment and sets the stage for a holiday mood. That's the power of music. Upbeat music helps you become more productive and lively, a love song inspires you, brings a smile to your face. 
However, while there are benefits to good music, there are some downsides. Here are some I can think of:
When you're working and you are listening to engaging music, there's a huge possibility that you will only be distracted. Unless the music will end up as "white noise" or background music, it will only pose as another chore to do, and just like what I believe in, multi-tasking is a myth. At one point or another, you have to stop doing one to engage with another. In this case, belting out to your favorite chorus. 
When we obsess ourselves on songs with depressing, negative lyrics, it affects our emotions and perhaps our actions. I have a story when I listened almost every day to a heartbreaking song with depressing lyrics. It went on for months. I justified that I love the lyrics. But little did I know that the song made me all gloomy, emotional, and depressed. Not to be exaggerated but I felt like I'm living out the lyrics of the song. I knew I have to stop listening to that song as soon as I came to my senses. 
In general, music has a lot of benefits. As long as we are careful with the lyrics we are listening to, and the message it tries to inculcate in us, we are good to go. Music is a gift, and we are blessed to enjoy it to the full.
So, rock on!
---
Hi, I am Marts! Aside from read.cash, I also run my blog - martsvalenzuela.com. I plan on growing my readership while learning to improve my craft and journey towards my passion to write and publish books that add value to people.
Carpe Diem!