One of the few podcasters I'm following is Fitz Villafuerte's The 80 Percent on Spotify. On his podcast, he talks about personal finance, money management, investments, debts, productivity, and things in between. I had the chance to personally meet him pre-pandemic, and even before he launched his podcast during the first surge of the lockdowns, I can say I'm already an avid follower of his blog, Ready to be Rich.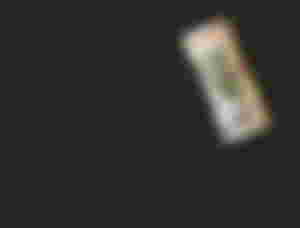 Today while I was doing my office routine, I put his podcast in the background. He was discussing the First Principles of Building Wealth. I took notes from his talk and I'd like to share how I understood his points. 
When we say we pay ourselves first, it means that we have to set aside a portion of our salary for savings. Usually, as soon as we receive our salary or allowance, we use the formula Income - Expenses = Savings. But when we choose to pay ourselves first, the formula becomes Income - Savings = Expenses. Our savings are not just money set aside for future use. We can consider it as payment to ourselves for the efforts and sacrifices we do to earn a living. The trick is to consider your savings as you would an expense.
As much as possible, make your savings automatic. If it can be directly deducted from your salary or allowance, much better. Otherwise, muster up your will and discipline to save a portion of your hard-earned money, and don't delay. Do it right away, otherwise, you'll forget about your intention to save, and you might have an incident of impulse buying. 
For many of us, savings is not an easy feat. Especially when expenses chew up almost the whole of our salary. In this case, we are encouraged to start a mini-habit. Start with 10 pesos a day, or 5 pesos a day. Whatever amount you think is manageable, as long as you will stick to it and make it a habit. Savings-mindset is not something we develop overnight. It is a result of a consistent, disciplined commitment to keep a portion of your money for the future. 
If you're a credit card holder, you know how tempting it is to use and abuse your purchasing power. With just one swipe and a signature, you can have whatever you want. But in order to build wealth, we need to realize that we have to be careful with our spending habits, much more with our credit card use. Rather than use your credit card, especially when you know you lack discipline in that department, use cash instead. It will help you think twice before making that purchase. 
I love this recommendation from Sir Fitz. What he does is for every 5,000 pesos increments in his savings, he withdraws 500 pesos to spend for whatever he likes. The 5,000 pesos is his benchmark and the 500 pesos is his reward. This makes savings enjoyable and something to look forward to. We can also make our version of this benchmark-reward system. Just don't splurge most of your savings in one go. 
Building wealth is hard work. It requires commitment and a lot of sheer will. Also, there is more to building wealth than just savings. But it's good to start somewhere. 
What are your thoughts regarding this post? Share in the comments below. 
---
Hi, I am Marts! Aside from read.cash, I also run my blog - martsvalenzuela.com. I plan on growing my readership while learning to improve my craft and journey towards my passion to write and publish books that add value to people.
Carpe Diem!