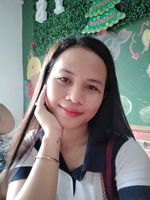 Yesterday's article was a bang for me. I did not know I was able to describe my exes until I finish writing it. It's just so funny to reminisce the types of people we dealt with before. Regardless of the impact they left in us, those people really and truly helped us how to become better. Without them in our past, we can't be who we are today.
We can't deny that our exes made us happy in some ways though it didn't work out good for us. I was happy I met my exes because I would not have something to share to you today. And I also like to share my experiences to my future kid (I only want one) and grandkids soon.
Let me continue what I wrote yesterday. By the way, I was also entertained by the comments there. Some of my friends want me to name drop lol but I think I can't since maybe one of these days, one of my exes will be joining read.cash too!
I also realized that among the exes types I mentioned -- the shy type, the boastful, the aggressive and the smart one, I realized I want to experience the aggressive one again. Charot! Maharot!
You can read the initial part of this if you haven't. 👉 Types of Exes.
Here are the rest of the types: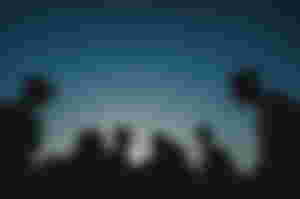 This is a type of ex who's missing in action always. Like they are just there during the times they want to see you. Today, they're present and chatting you til' midnight but the day after, they will be gone without a trace. And because I am a girl, I don't want that ghost man to feel I am so desperate and I beg for his time so I just let him be.
The next day, he's up again and told me he was charging his phone. Really? For 24 hours? And then later, he would tell me he's out of load or data and asked me to give him/load him so we can continue talking. I gave him once but after that, he said he's sleepy and want to rest. What an excuse. So I just let him again do that. But I found out he was online on social media.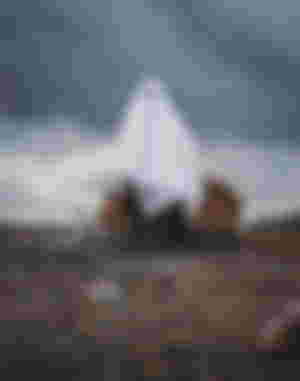 And after that, he never texted me again if he's already awake or not. Well, I regret not being able to say "Good night forever" to him.
As of now, I don't have any news about him.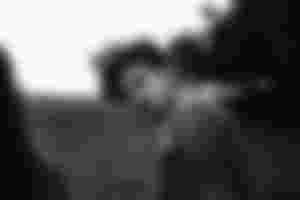 Yes, handsome but h*rny. I did not know he was like that. We met each other because my gay uncle gave my number to this man. I searched for his profile on Facebook and saw that he's so handsome, to be honest. So I responded to his texts and chats and after a week of communicating, he courted me but I want to see him first so we set our first date. We just met at the beach and I was shocked by the way he looked because he's too tall for me but still, his face looks the same on his Facebook pictures. Everything went well during that time for he was a gentleman. I said yes to him.
A week later, one my friends texted me if that guy and me are still in a relationship. I was quite nervous because I can feel something's not right. I replied a yes to my friend and after, she told me something so disturbing and discouraging.
She told me this:
I saw him with a girl making out in a cemetery just now. We passed by them. We could not see them because it's too dark but then my friend unintentionally focused the flashlight on the part of the cemetery where they are having something. I'm sure it's him.

(We have a cemetery here just along the way and it's too dark during night time since there's no light in there so you need to bring flashlight with you)
I was shocked so I just confronted him directly and he did not deny that. Now I don't want to be with a h*rny handsome.
Now he has two children already.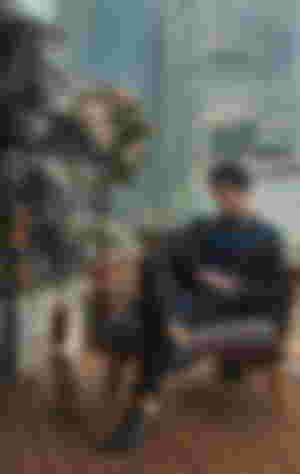 I had this ex too who was rich. That's the only time I experienced the life of a girlfriend who's with a rich guy. Even though I did not tell him to buy me something, still he gave me and he gave me too much! He even gave money to my family too without me knowing. With this guy, I gained my weight since every time we had a date, he would always spoil me with food and I liked it as well.
Who wouldn't? Haha! My friends can attest to this too since whenever we want to have a drink and all, this ex would finance everything. He even bought a new car so we can have something to use during his stay here.
But then something happened between us and it's really my fault why our relationship ended.
He's still single today.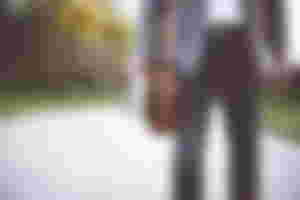 I also had an ex who's in a seminary and he's living in a church convent. He was always around when the priest is having the mass. He was a nice guy and good looking too. He had that fair and pinkish white skin and chubby cheeks. We knew each other through a 'Texting Clan' that was so famous before. We just use codenames in communicating because we can only knew each other during the eyeball or meet-up.
When we saw each other, he courted me after the meeting. And just because I was young then, I just said yes. We planned to see each other one night but he had a hard time since there's no vehicle already and their place is far from ours. But he's persistent to see me so he just used his bike to go to the place where I and my friends are having a drink. I thought he's joking but then he's not. Imagine he passed by 7 barangays to arrive in our place by just biking. Lol.
I like him but I don't like his scent because he smells like those flowers in the church. He's also telling me how to act properly like omg is he my mom?
He's nice and religious but the I guess nice guy is not for me.
This nice guy has a daughter now.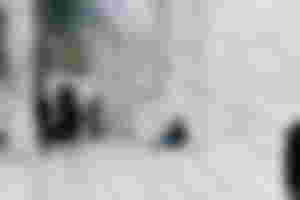 He was famous since he came from a well-known and good-looking family. We knew each other by face but not by name. It was during a family reunion that we got to communicate to each other. He asked my friend for my number and invited us to have a dinner in their house. As we get along well, he acted like my boyfriend and got so close in me. The night ended well and we decided to go home to not get too-drunk.
The day after that, he texted me he doesn't want any commitment or any string attached between us but then he wants us to be together. How's that possible? Hmm. I'm not into him in the first place so I cut connection with him.
It's very awkward when he messaged me just recently to continue our no-string-attached story. Lol.
Now, he's working as an international sea man too.
Yeah, I had quite a few exes before and I did not regret it. Haha! After all I did not give something to them so I did not lose anything. I still have types of exes to say but I think I'll do it separately again.
It's just so nice to recount the days when you had fun and learned lessons too! Let me know your experiences as well! Share!
---
Thank you so much guys for reading! You've been so kind to me since day one.
Thank you so much again for your time! To my generous sponsors, upvoters and to those who comment, I am sending you my warmest gratitude! Let's talk and get to know each other well.
You can also reach me at marianovylhyn@gmail.com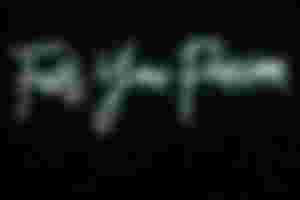 Lead image is edited from Canva
All images used are from Unsplash.com
Subscribe, like and comment 😉
Ciao! ❤️