From yay to yikes!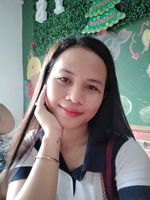 (Edit: This was written yesterday)
TGIF! I can't believe it's Saturday tomorrow when I felt like yesterday was just Sunday. Before when I was still a student, I used to complain to my grandma because Monday to Friday seemed so long and I want to take a break from School already at Wednesday. But now, time seems to be in a fast-forward. I can't even believe that my baby is turning 5-month old this month. Even the typhoon Odette will have it's third monthsary this coming 16 of March. Lol. I can't believe that we have survived life without electricity and internet connection for almost three months now when in fact, we can't go on with our daily task without them. Now I realized that we can really adjust to the situation given to us by the Almighty. Resiliency, it is. We have this ability to adjust or to adapt to whatever change may come and I think this what keeps us going despite the massive destruction typhoon Odette had made last year.
I can still remember when the wind started howling at 2 PM and it intensified as the time went by. I was worried to my family as I am watching over Clea sleeping so I chatted them to evacuate already to make themselves safe. I thought they would not evacuate because my grandma underestimated the strength of the typhoon. She said it will just pass by like a normal rain like the previous ones which didn't cause destruction. Because of that, I contacted them one by one but I wasn't able to connect to them for the network providers were already down and the electricity too. I started to be nervous and my anxiety crawled up my mind that maybe there's something that happened to them already but I can't do something about it but to worry. That happened last December 16, 2021 at 3 PM and until now, it's already March 2022 and the electricity and internet connection have not came back but still, we are lucky because we can already send a message and make a call.
I admit that my earnings here in read.cash has been affected because I can't interact everyday like what I used to do. I miss reading articles, updating everyone here and commenting. I even miss gaining subscribers and friends here. This blogging site has become a part of my daily routine that I find ways to be online here even though I am busy taking care of my daughter. I don't know but there's something in here that makes me be wanna be here. However, the absence of internet connection hinders my activity here for longer time.
From Yay to Yikes!
Just last Friday, the people here in our town was happy and surprised that the internet connection of a known network provider here has came back. My sister even let me know about it with a wide smile on her face saying that her friends can already play TikTok, play mobile legends and can already surf the internet. I immediately checked mine. YAY! I was happy that I can already surf the internet. I checked my read.cash and I started clearing my notifications and reading articles which consumed all my time yesterday. I enjoyed reading articles of you guys and I miss connecting to everyone. I also feel like I missed a lot of your stories and that's a big loss to me already. Of course, I also checked my multi-media accounts and that's only yesterday that I talked to one of my friends and learned that she's getting pregnant. Wow! Sana all. Char! She asked me if I and my boyfriend can do the giving of the cord to them during the wedding ceremony. Even though I don't know it, I just said yes and I was so excited for it.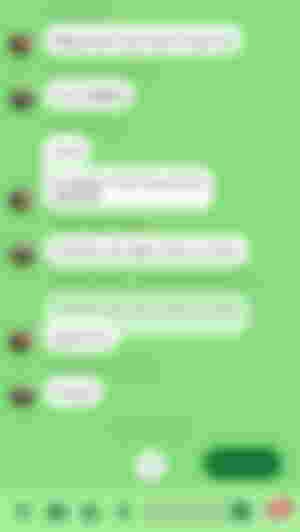 This is a screenshot from our group chat. It is clear that my friends really missed being online in messenger. Lol.
After a day and a half of having an internet connection (though unstable) YIKES! It was gone again this morning the reason that I was not able to publish. Oh dear! I thought it's going to continue already. Now, I can't even be online on messenger and can't open Facebook and much worse, I can't open readcash even though the signal showed 4G so now I am here again looking for connection.
Until when can this be? I miss checking my friends that I can only reach out online. I miss watching TikTok videos, browsing on Facebook and spending most of my time here. I just hope that the internet connection will find it's way back again here. We don't wanna get bored and just play games on our phone.
How about you guys, how's your phone's network?
---
Thank you fam for supporting me. I may not be able to respond immediately but I promise I'll make it up when I have the time. Thanks to my sponsors and to those people who upvote my posts. You guys are big help.
Ciao! ❤️