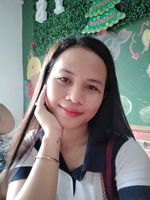 Hello, read-friends! It's December already. Wow! Everything happened in a snap. It's just like I slept last night and when I woke up, it's now Christmas season. No wonder the night became colder and the streets are damp at night. I can still remember it was October when I wish for this month to come because I am missing cold December nights. Anyway, how does your town/city shows the spirit of Christmas? Is it through big lanterns, and colorful stars of different sizes? Oh, a Christmas tree will do and the various Christmas lights will add to the spectrum of colors. Can you picture them out in mind? Well, if not then it's time to go and see wonderful Christmas colors but make sure to wear mask and bring alcohol. You can never go out without them.
Christmas is just around the corner. I don't know what's in it but the spirit of Christmas will always be a wonderful feeling for everyone. It might be different today because we are in a pandemic and we can't celebrate Christmas the way we did before. But hey, it's fine. What's important is that we are with family during the most beautiful time of the year.
My title can be somewhat funny or whatever you think but for me, it suits what I witnessed yesterday. Yesterday was the opening of Christmas lights in our town, Sogod Southern Leyte. Although it's every year that lights and a Christmas tree are displayed there in front of the Municipal hall, there are still a lot of people who come and got amazed by the different lights in placed in different arrangement. Even me, I am in awe in our of our town's lovely spot.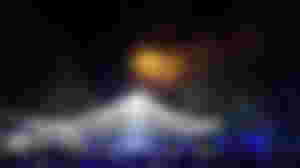 The photo above is the giant Christmas tree with the umbrella-like lights above it. Just wow! The people behind it were very creative and patient for making such a beauty. Beside that big Christmas tree were series of lights of different hues. Some were formed into tunnel which was made for people to pass under it.
The lighting/opening of the Christmas lights is accompanied with fireworks display. For me it was awesome since it was long time ago that I haven't seen one. The fireworks made the even more bomb as people keep on coming through.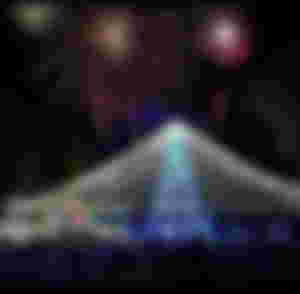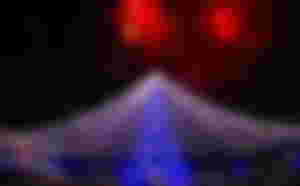 Imagine being there under those beautiful colors with the people dear to you. How amazing would that be. Well, if single, it's still amazing because you can stay up all night there as much as you want lol.
I know you also notice the people around. Yes, there are a lot of people who came.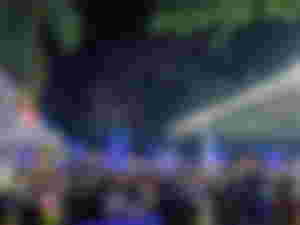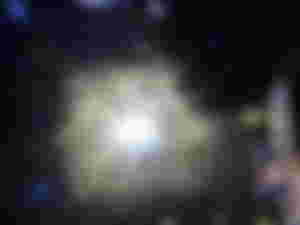 Seems like pandemic is over, eh? I guess they also missed gatherings and parties just like me that even it's still pandemic, occasion like this is pushed though but of course we also need to follow the protocol and that is to always put mask on because if someone will be caught not wearing it, a fine of 10$ will be imposed. I felt bad for the two children who got caught last night for putting them mask below their mouths. Maybe they didn't heard the announcement because they just came. I felt so sorry seeing the situation but then I was again back on my beastmode when I saw a lady wearing off-shoulder but not wearing m ask yet she was not caught just because the man who was assigned to look after liked that lady's appearance and so he just smiled to the lady and teased her to go with him to the police station. I was thinking if her off-shoulder gave her charms. Hmm.
I was really annoyed of what I saw so I walked away and explore farther.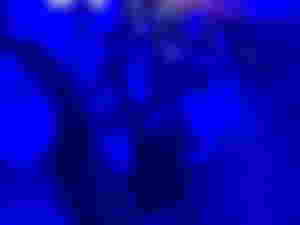 My friends and I went to the tunnel of blue lights and took a photo together.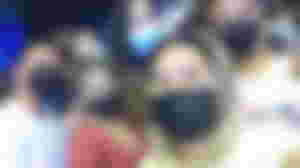 We also roamed around to find some foods. Can you find me there in the picture? Lol
One of the photographers there asked if he can take a photo of us and we said why not, right? It's our time to shine. Look at us smiling even wearing a mask. The eyes speak it all.
This narration can't give justice to how beautiful the lights are but atleast I tried even though I am sleepy and my baby is crying even if her dad is carrying her.
Gotta go, friends. Need to sleep too while my baby will fall asleep any minute from now because I know she will again wake us up at 1 AM to 5 AM. Isn't it amazing? 🥲
How are you, by the way?
---
Thank you fam for supporting me. I may not be able to respond immediately but I promise I'll make it up when I have the time. Thanks to my sponsors and to those people who upvote my posts. You guys are big help.
Shout-out to @Amy05 for renewing her sponsorship. I appreciate you, girl. 😊
Ciao! ❤️