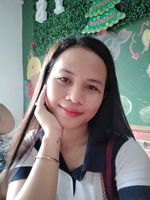 I was just a kid then. And you were too. We've been through playful days where we we only think of how to get our favorite barbie dolls, or perhaps to race with toy cars for boys. These are the days when we don't think of tomorrow. No worries, no problems, no guilt. Just pure happiness and innocence. I remember one time when my grandma used to go to but groceries, I will always tell her to brought me some bread when she gets back. Oh how nice to look back to those memories.
Auld Lang Syne
---
When I was a kid: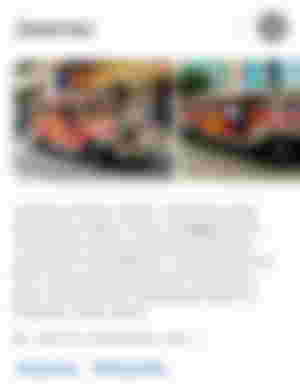 For some who are not yet familiar with jeepney, you can refer from the photos above.
Yes, I got hit by a jeepney when I was 5 years old. This is an embarrassing for me since I was not wearing underwear when that happened. I was in the comfort room letting the bomb out when suddenly, my auntie who was 18 years old back then told me that we are heading somewhere and I need to hurry since the food was ready. Because of that, I hurriedly went out of the comfort room wearing my pink dress without wearing my underwear. I forgot. Geeezzz!
We went there by riding a bike. My auntie was the one driving and I am just riding on the front corner sitting on a metal. When we arrived at the place, we ate salad, cakes, leche flan and other desserts. That was my most favorite day that time since we seldom eat those kinds of food at home.
It's 5 o'clock in the afternoon when my auntie decided to go home since she forgot to tell my grandma that she'd take me there. We were on the street when she forgot about bike. She needs to cross the other side of the road because the bicycle was there. She left me on the other side to get the bicycle. As a 5-year-old kid, I thought she was going to leave me there so I crossed the street and got hit by a jeepney. My auntie said I did roll 3 times and after got hit, I immediately rose.
Luckily, nothing serious happened aside from the cut in my face. I did not felt any pain. But, the accident happened with me, not wearing underwear. 🥲
There was this man who's known to be pervert and crazy. He lived in an abandoned house just near from ours. My friends and I happened to get inside his house one time when he wasn't there. We searched everywhere until my friend founds some coins. They put the coins in their pocket and we immediately ran.
The next day, my friends decided to go again. I don't want to get coins from that crazy and pervert man. I just want to go with my friends. But before that, we planned something bad. We put ashes inside a small box and planned to spread it all over his face. When we got there, the man was asleep. One of my friends slowly went near him and sprinkle the ashes all over the crazy man's face. He noticed it and went mad. He chased us with his axe making us run so fast. Lol. That's nerve rocking one.
The sea is heaven for kids like me. Whenever I saw my friends there swimming, I also want to swim with them but then my grandma won't allow me. I got so envy seeing my friends there enjoying so I hastened to swim with them without letting my grandma know.
I swim and swim until I didn't notice that I was far away from the shallow part of the sea. My feet can't touch the ground anymore and so I swim as fast as I can until I got tired. I stopped swimming and screamed for help. Fortunately our neighbor was there and he helped me out. I really can't forgot that day when I went home and my grandma already knew what happened.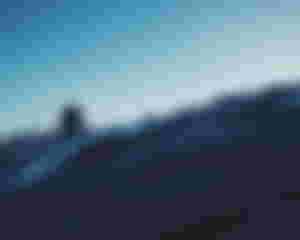 Back then, I always pray to get older so I can work and provide for my family. I even asked my grandma why my mother did not gave birth to me as early as she can. I remember also when my grandma was on her period and saw her put pads in her undies. I will also put mine after secretly getting pads from her cabinet. I also wore lipstick because my grandma is wearing one too.
Everyday, I would let my grandma measure my height so I would know if I grow each day. That's how crazy I went. But now, I want to rest from being an adult. Lol. Sometimes I want to go back as a kid.
This is my most hated part of the day when grandma will call us from playing. At exactly one o'clock in the afternoon, she would let us sleep for she believed we will grow fast if we sleep during afternoons. God knows kids love playing. I don't want to take a nap since I want to play.
I pretended sleeping and waited for my grandma to fall asleep. When she's already snoring, I know she's asleep so I would slowly sneak out and play again.
I really can't forget this since it just means how poor we are. Me and my sisters would go to that house where cartoons are played. We would just peep from the window. The movie was Lion King so we stood outside the house for long just to finish the movie.
But, unexpectedly, the owner closed the windows. Haha! So we went home sad. That's the time when I also promised to myself that someday, I will become rich and have everything I don't have when I was a kid.
---
Miss @bmjc98 will be celebrating her anniversary this coming August 5. In connection, she initiated a challenge wherein she will randomly pick lucky writers through a random generator. Those who'll win shall receive giveaways accordingly.
So this is my entry in her challenge. The challenge was, Getting To Know You More Challenge: When I Was A Kid. Please read her article for more info.
To join, one must follow the rule:
Tag Miss @bmjc98 in your article.
Link in to your work the article of Miss bmjc98 about "Getting To Know You More Challenge: When I was a kid".
Here's the link:
https://read.cash/@bmjc98/getting-to-know-you-more-challenge-when-i-was-a-kid-6c5daa12
Comment down your article link to her article.
https://read.cash/@bmjc98/16-days-before-my-1st-year-anniversary-on-my-first-bch-platform-ever-52fd13ce
---
Thank you so much guys for reading! You've been so kind to me since day one.
Thank you so much again for your time! To my sponsors, upvoters and to those who comments, I am sending you my warmest gratitude! Let's talk and get to know each other well.
You can also reach me at marianovylhyn@gmail.com.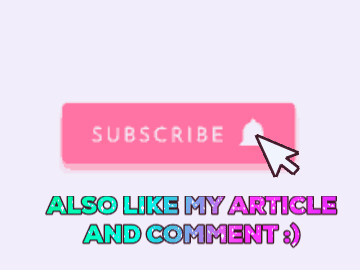 Ciao! ❤️