The month of July serve us some foods that I may say scorched our tounges with the lessons, challenges, tasks, and blessings we have experienced. The main blessing that I have got in July is the life that I had until now. I'm also blessed to achieve the thing that I have been worked for so long; I graduated from Senior High School! Until now, I can't imagine that I am now an alumnus of Humanities and Social Sciences, and this month of August, I'm entering the biggest challenge a student can experience in his/her life, the college. It's a blessing in disguise actually because it can lead me to the way that I can develop myself more even though it is the most challenging part of being a student. So I think it's a double-edged sword.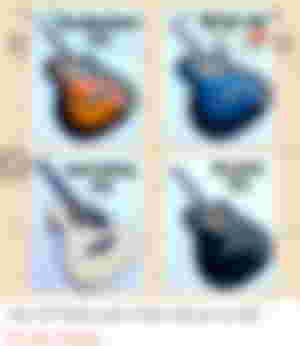 The first on my list is to buy a guitar. Our seniors said that we will be having a recital where we need to perform an instrumental piece. We need to practice as much as we can now so we would not be surprised if the time will come. They also said that we need a keyboard in our second-year term but I will focus on guitar for now since I also like to learn how to play guitar.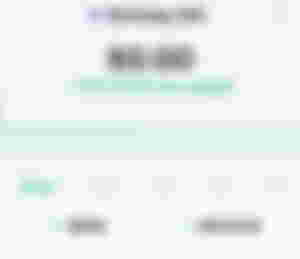 I have created a wallet for it and I need to accumulate it before my birthday because it will serve as my birthday gift for myself. I have my money for it, but I want to save it for future purposes since I also have tuition to pay. I don't know what will happen in the next few weeks and days so I must have emergency allowances for me and my family if ever an emergency happens.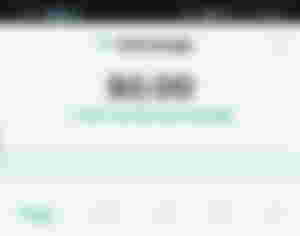 Next on my list is this consistent goal of mine. Every month I am saving for our internet bill. It is my gift every month for my mom. It is also my way of showing my willingness to help her because I'm so sad every time I saw her crying. She's very thankful that I can help her with our bills because the only source of our income right now is our rented old house. My aunt and aunties send us money sometimes but we can't rely on them because they also have their own families to support. Therefore, I am so thankful that they can help us in this matter.
This is the main reason why I can't pursue my 1 BCH goal. I can't save for it because I have to spend half of my earnings every month on the bills and things that I need for school. But I do believe that life is not a race. Someone said this to me and I would like to thank him because I realized something when I heard this. Hi @kli4d !
For now, I will focus on my short-term goals in terms of my BCH journey but I will now start to save some of my earnings here to be able to continue my 1 BCH goal. In terms of my long-term goals, I'm always into it. But just like my future, I don't know what would happen in the next few months or/and years but I invest myself in it because I want to achieve it.
The important thing for me right now is that I can save for my daily life and help my family through accumulating BCH. I'm very thankful that I have met these platforms because I might have nothing right now without them.
May this month be filled with hope, dreams, blessings, and fun. And as always, I wish the best for my family especially our health because it is a special thing that we must prioritize for now. May we all achieve our goals. I'm so grateful for everything that I have right now. More milestones to come to every one of us!
Maestro's Note:
Life is so unpredictable. I can't tell when I can achieve my 1 BCH goal but I'm starting to save for it right now. At first, I can feel the pressure because I'm already 6 months in this industry and I don't have 1 BCH but I realized that life is not a race. At least I can help my family through it. Anyway, may we succeed in our goals. Thank you for reading this article of mine!
You can read my previous articles here:
May Pinagsisisihan Ka Ba?; Ang Dalawang Uri ng Pagsisisi.
When I was a kid, I had a dream.
Me, as a Fan of Wonderful Things.
A Story Of An Answered Prayer.
Kumusta Ka? Mangungumusta Lang Sana.