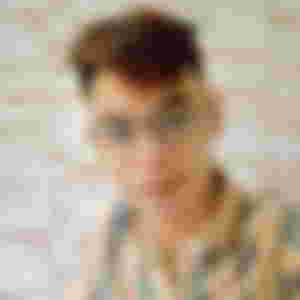 It's been 3 days since I celebrated my birthday but the memories we made during my day will be remembered forever. We celebrat0ed it last September 2. I haven't done much fun on that day but to review and study my subjects because even though that day was celebrated as a Holliday, I can't just have fun because some quizzes and assignments were waiting for me to finish by that day.
But just to give you some recall about the gifts I bought for myself, I mentioned before in my article How About Your Special Day? that I will buy a Bluetooth keyboard, eyeglasses, and some Jollibee products that I missed and made me crave these past few weeks–I achieved them all.
I bought a keyboard and eyeglasses. These two became essential as I started my college journey because many essays and tasks were filled by many words that will be graded soon as it was announced. These as the reason why I immediately purchased a keyboard. And as for the eyeglass, I barely need it right now because the eyeglass that I was using before was already fitted to my nose bridge and it also hurts when I used it for a long time of work. I simply gave it to myself as a birthday gift because I rarely buy things for myself. I literally purchasing things if I need something. I don't buy my wants as if they become my needs too. That's my perception in life that was also passed by my mother; We don't usually purchasing things that we don't need unless it became a necessity and can help our daily workload. I guess there will be more things that will be purchased as the weeks go by because of the things I need to do my studies. But just like what my mother had said to me;@
" Just buy the things you want to buy because it is all your money and I know you will need it shortly. And remember, the reason why you are earning is that you are saving for a thing and not just stocked it all in your wallet. You deserve all that."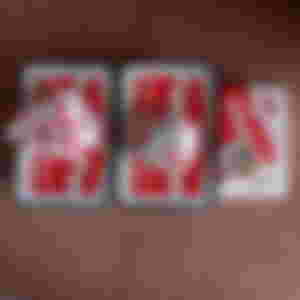 And the main course of the topic, the food. As I had mentioned in my article before, Jollibee is my favorite fast-food chain. There is nothing that could be a tier with Jollibee. Argue with me but Jollibee fulfilled my childhood so that is why. I bought a pan of Spaghetti and Palabok for my family. I also bought 2 pieces of Yum Burger that will fit the money I quote to use. I also bought a Chicken Joy for myself because they said they don't want to eat a chicken again since we already ate chicken by that morning. I bought it through Shopee pay and many thanks to @kingofreview for teaching me how to buy discounted vouchers through shopee pay. It became a big help for me as I learned to use it, and it was so efficient to use so if there will be an occasion to celebrate, I think I will purchase discounted vouchers again.
Therefore, it is not the cost and money that counts in every celebration we do, it is the memories we make and stories we do. There is no other important than our families. Even I became busy that day, I manage to celebrate my 19th-year journey of wandering and wondering with my family. May there be more wonders and wanders to come to every one of us. This is how I celebrate it. It may be late to tell, but it's understandable because of the workload I had these past few days. Keep fighting. Keep striving.
Thank you for reading this article!
You can read my previous articles here:
I Experienced An Epiphany While Strolling Through The Market.
First Memories Of Being A Freshman.
I Made A Decision That I Will Never Forget.