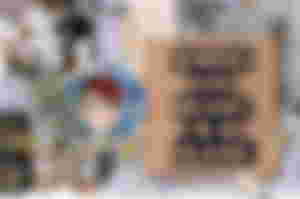 How was it to be silent? How was it to be unable to speak because there's something or someone stops you to express what you want to say? Is it hard? Or is it okay to you to be silent even if you feel small after all?
My teacher in Communication told me something before. She believes that words are meant to be heard for us to relieve what we feel and to express what we are facing.
"There is always time to speak and there is always time to listen. If you can't do any of these, then you don't deserve to be heard or to say anything. "
I pinned this to my mind since I was heard this quote from my teacher because I stand by her statement. I do believe that voice and words are important but there's always time for those words and voice.
Lately, I realized something. I realized that we can compare our words to a piece of music. Just like music, our words also have their message to portray. There is music that sounds terrific, and some are not. There is music that sounds like a voice of an angel but there are some that sound like a growling tiger. Just like our words, some are meaningless but some words can give us a lot of pain. Nonetheless, I do believe that we heard them for a reason.
Just recently, my grandmother became more irritable than ever. We don't know what was the reason so we chose to listen and chose the silence. We're hoping that this matter won't long but we were wrong. My grandmother is already 61 years old. She started to feel some pain around her thighs and she even can't explain why was this happening. We tried to consult a doctor but they can't understand it well so even my family doesn't know the answer for this matter. She even taking medicines that her doctor prescribed to her but she still sometimes can feel pain.
We all accepted that when we get older, we could experience this kind of pain but the thing that I didn't expect is her silence. Just the other day, my aunt called us to ask us why my grandmother called her while crying. I and my mother were so alarmed at that time because we are the ones who are with her in our house. I don't know what is her reason but I think this matter must not go silent since it's about her health.
We experienced hearing her anger. We tried to argue with her about matters in our house. We tried to converse with her about our plans in life. I can personally have a talk with her about the things she wants me to buy. But to think that she can't say what she needs to us is a mere fact that she can't live with us.
My mother, my siblings and I was living with my grandparents since my father died. We have no choice because we want to restart our lives after that incident. My mother is crying whenever she remember my father. My mother is always crying whenever she heard hurtful words from my grandparents. We have no choice but to just listen to them and follow their rules because we are just living with them. Indeed, we can't say anything against their rules but I will ensure that we will recover from these problems and pain soon.
They are not that person that you were thinking. They are kind, good, and sweet in their way. We just had some problems in terms of finances and health since we just referring to my aunt's and uncle's help now. They are the one who supports us these trying times. My mother has an unstable job but it can't support our lives with just that so we need some support from my relatives.
The only thing that I could do today is to listen to what they're saying and throwing at me. I can't do anything but face another world while I was in a bigger world. I'm used to it so I didn't enjoy my teenage life. I became seriously focus on things I want to achieve because I want to get out of what life we had right now. Yes, we can eat five or more times a day; we can buy some of the unessential things we want; we can buy some of our wants, and I believe that I could give a better life for my family if I could strive more.
As for now that I was about to enter a bigger world of learning, I promise that I will strive more for my family and my future to be aligned to my dreams. I'll listen for now but I do believe that my time will come and my words will also be heard by some people who see me like a speck of dust. Just like the music we have right now, I do believe that my voice will also be heard by many people in perfect time.
It's all about communication. Learn how to listen while they were speaking but don't forget to speak for the things you want to say while you were listening.
You can read my previous articles here:
Reminiscing The Month Of July, And Welcoming August.
May Pinagsisisihan Ka Ba?; Ang Dalawang Uri ng Pagsisisi.
When I was a kid, I had a dream.
Me, as a Fan of Wonderful Things.
A Story Of An Answered Prayer.