Pickled Midnight
Hello everyone! I really don't have much to share today, must be writer's block or just my mind feels blank. So, I think I just have to write and go with the flow or maybe fly too where my flying mind takes me to.
It's 12 midnight now on this side of the world and I'm in crisis with all the menial things around, like what food do I have for a snack? Should I sleep now and write later or write now and sleep later, hahah! You can guess who won this time. Would I be able to sleep right after publishing or should I visit the kitchen first for some milk or tea? And, deciding to start writing would be another crisis of what to write about? Wow! This is too much!
Ah, actually, not too much yet. While reading some articles here I thought that I still have much on my plate to think about, the future and my demotivated self that I am always trying to fight for some months now. Imagine? It's really hard to be torn between not and knots. 
Another article made me realize how long we have been experiencing gloomy days in the cryptoverse. I lost track already. Anyhow, I just love writing and the community here in readcash, so I'll be a patron here. 
A friend talked about African Time in her article and I smiled to learn that Filipinos aren't alone in this universe loving the time we can't give up for years, lol! We are still so tenacious about Filipino time, and I'm so ashamed of it.
Today, we had a lecture about neurorehabilitation and the guest speaker came on time. However, I was so dismayed with my colleagues attending the lecture, almost half of the attendees came late! I just hate people who don't value the time and effort other people do for others. Just ungrateful and absurd. I even don't know how to confront them because my direct superior went out and didn't finish the lecture with unreasonable explanations. This is just so wrong for me. Anyway, I want to let it out of my chest, so hear me out vent for a bit. So, everything's gonna be fine, fine, fine after this.
The lecture was so refreshing. I learned so many new treatment strategies that would be very helpful to our neurologic patients. Just a shame some people don't value it, sometimes I thought if they are really sincere in treating their patients or perhaps just after for the money. Just sad to be deceived by knockoffs! One time I've read this line from a Physical Therapy Forum...
"We see patients, not clients...

Our work is a calling, not a business..."
True.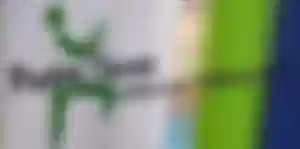 This would be all this pickled midnight, I guess.
Thanks for reading and enjoy the rest of the weekend!
---
There's a Prompt from the #promptfactory before about including article titles to your article, and I guess this sound like it, hehe!
---
Lead Image from Pixabay
Article photo by me
All Original Content (unless specified otherwise)
09/17/2022
©️ LykeLyca
---
Write articles and join us! Click read.cash
Make some noise by writing short posts. Click noise.cash
Join us on #Club1BCH Discord Channel