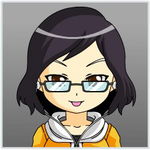 Hello dear readers! Welcome to the fourth installment of my story about our bad neighbors. This is an ongoing problem we have where I live.
(If you haven't read the 1st and 2nd part yet, feel free to read here then here. Oh there's also some dedicated songs about them here. 😁 Part 3 is here. Meaning this article is already Part 4. Haha. You might not understand the whole story if you don't read those three so please do so if you haven't yet.)
Actually I'm very happy I was able to talk to two strangers and learned more about our ill-mannered property admins. It looks like these people are really "popular" in our area.
Let me tell you the things I learned about them. These are what two unrelated people told me so we can maybe see a pattern somewhere.
But first a little background story update on this week's incidents.
♦ The Rooster and Noise Problem is Back
First of all, this problem would not happen if the uncouth neighbors weren't instigators. Why would people flock here if nobody was organizing something right?
I mentioned on noise cash that it's the third day I've been woken up by noisy neighbors since the chickens were removed. This time it was because of these cockfighting gamblers coming into our building and talking about whatever they talk about.
Now these people are mostly outsiders and not just our neighbors at all. Yes the rude neighbors were there but unfortunately when I was able to go out after eating breakfast, the fight was already over.
Again, like yesterday, there were noisy roosters behind our house so I decided to go outside and finally take pictures. I think there was a lookout that's why when they saw me coming several people suddenly came out of the semi-secluded grassy area (or garage) where they kept most of the chickens now.
I think there were probably 5 or 7 men plus one child. This kid, maybe 9 or 10 yrs old, is another chicken caretaker. One guy was coming out of the "yard" area carrying a probably dead rooster upside down in one hand. The child noticed I was coming towards the back of our unit so he immediately ran and removed the chicken tied to something. Duh, you're not even supposed to put any chickens there as the kagawads (councilors) have told them all. WTF people.
At this point I was not talking to anyone at all. I saw the senior guy neighbor but he averted his eyes so I continued walking. Someone was talking to me but I didn't say anything. No point in communicating with any of them as they don't listen anyway. I don't want to be a broken record anymore.
While the child was removing the rooster one guy said something like that was just placed there today bla bla bla. Hah, whatever he said doesn't even matter. As I said, no point in being a broken record anymore. After the kid removed the animal I went ahead and took pictures of the chickens in the cages. Looks like there were only two roosters this time.
Still, evidence is evidence. I have video sound recordings of the noisy chickens plus the actual chickens in the cages now. If anyone from the barangay (village)would need such I would show everything to them.
Once inside our unit I prepared my bike and dressed to go out. Unfortunately when I went out the rain already started. Oh boy. Had to go back inside and be bothered by the noisy people again. Ugh. Took a few hours before I decided to just commute instead.
♦ Why I Went To The Barangay (Brgy) Hall
Well I have finally decided I will push through with my original plan of changing careers. This means I have to submit the requirements for OJT. And I also need to pay for it. 😅💔
No I will not become a nun as mentioned in my unbelievable healing experience, at least maybe not yet? 😂 If you've read that blog then you'll know why I thought of such. Anyway, since one of the required documents to submit is a brgy clearance of course I had to go to our brgy hall.
I spent P130 ($2.60) for tricycle fare instead of just burning body fat. 💔 Oh it's quite expensive because of the pandemic. A solo ride to the 4.5 km away destination actually costs P100 ($2). Good thing the tricycle driver was kind enough to say it's OK if I can only pay P80. Awww Lord please continue to bless that person for his generosity. 🙏
Check out the view! Hehe. Took a few pics while on the way to my destination.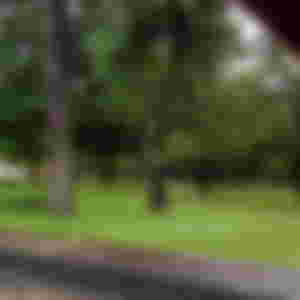 So when I arrived at the brgy hall, I found out we can't go inside the building at all. No thanks to the pandemic of course. A lady came out and assisted me in getting the clearance. When she finally gave me the document I asked her who to talk to when following up on a report/complaint. She informed me where to go so I went to another part of the building.
There I was able to talk to the personnel in duty and informed him I would like to report about the roosters being back in the cages. They put chickens in there 3x already: Sunday, yesterday and today. He then dialled the brgy official in charge (via landline). I talked to the lady and told her I was advised by the kagawads on Sept 2 that I should call and inform them if ever the roosters were brought back again. (Let me just call her Lady.)
I also told her these people were doing sabong (cockfighting) this morning. I mean WTF, illegal gambling was happening around our apartment! Whoa. How did I know? As usual I heard it while they were being noisy and drinking with a kagawad one night last year. I didn't even know about it until I heard there were people complaining to them about it. And as mentioned above, apparently I almost witnessed it today. Tsk.
She said the best way to take care of that cockfighting issue is to take pictures of it discreetly. Huh. And then I told her I am afraid I might get harassed or targeted by these people if I do so. (Well you never know if someone has violent tendencies. No police or government official around here so what could stop them from suddenly doing more bad things right?)
The reality of it is it would be difficult to take pictures because (1) they have a lookout and (2), they are doing it where it's not easy to see. If only the police can do an entrapment operation huh? Wouldn't that be fun? 😂 Fun after everyone has been caught. 😆 If they are caught maybe they will finally have a bad record with the police and will come up in their NBI Clearance or something? 🤔 (I don't really know the details of how our justice system works.)
Oh we're veering away from the topic. Hahaha. Going back, I told Lady that hopefully the cages would be removed because these people can just put them back there at whim. She assured me they will come by tomorrow to do something about it. They might also issue a ticket and if things doesn't improve then those cages will be seized.
Hmmm... But these inconsiderate people can always make new ones right? Huh let's just take this one step at a time. Let's see what will happen next. 🤞 Hopefully the situation doesn't get worse because if it does, their children will be the ones who will suffer.
I dunno, I have this scenario in my head where they will be in handcuffs and begging me for forgiveness on bended knees for I dunno what. 😂 If ever it comes to that well it's not my fault if they go to jail. They are the ones who are doing things they shouldn't be doing, not me.
And so now we come to the juicy part of the story...
♦ The Brgy Personnel Told Me Something...
When I told Lady about my fears, she said they don't give out the identities of those who report neighbors. Uh huh. Too bad the kagawads actually knocks on my door whenever they are here. So much for the so-called confidentiality thing. 🙄 Of course the neighbors already know I reported them to the brgy. Duh, after what Gal did to me? Hah!
I told Lady I'm the only one being bothered by this rooster issue since it's directly in front of our windows and such. And then surprise! Lady told me something.
She said it's not just me who has complaints about them. (Ohhh. 😮 Interesting.) There are also others who've called them about these rude people. One time they fined the neighbors for violating something in Republic Act 9003 or Solid Waste Management Act.
During our conversation I found out, Guy is actually a government employee. Even so, each brgy personnel still imposes the law upon them. Wow! Of course I thanked her for doing their job and such. I'm so happy to know that the law is working (even if it's slow). Our government protects the people even at the brgy level. Thank you Lord!
And with that I left the place feeling better. 💕
♦ The Juicy Conversation with a Tricycle Driver
I had prepared myself to walk if needed in order to go home. Still when I walked out of the gate I saw a parked tricycle. Two guys were looking at me because I was looking at them. 😆 So I asked one of them if they can be hired to take me home. One of them said they are waiting for their passengers. Oh well, I thought I had a chance so I just asked them where to go to ride a tricycle instead.
The other one answered and said to walk down the street. The one who spoke earlier said why don't I just ride with the other driver and asked me where I needed to go. Eventually I found out one of the passengers lives in another apartment building near our building so hurray!
I agreed to wait for the other passenger so I won't have to pay such a high fare. Amazing timing right? God is good. 😊
The driver's passenger was also getting the same document I got. While waiting we ended up talking about what I did there. I said after I got my brgy clearance I followed up on the report on my neighbors so and so, then I did the shush sign. Guess what he said? 😏 Apparently Guy and Gal are "famous" in our area. 😂 Many people don't like them too. 😆 He told me stories of what they did to others. Apparently the driver was neighbors with our senior neighbors back in the day as well.
The thing he kept saying was Guy is so boastful and implied he didn't like him. Also told me the rude guy is a government employee. (Lady's statement confirmed!) He even mentioned my bad neighbor knows a certain so and so local government official. Hmmm so maybe that's why Guy is uncouth huh? Thinks he can do anything and be a bully huh? Best example of a power tripper. Tsk tsk.
Well it's true. Guy is very boastful and such an alpha male in the worst way. He's what you call a boss and a bully instead of a leader. Whenever he and his buddies would drink last year I would hear how much he boasts. He thinks he is such a great guy that even the people he drinks with idolizes him. 🤮
Guess what else the driver told me... I was able to confirm another thing. Haha. You see, before the pandemic, Guy had an accident. At the time we didn't have issues yet but when I got home one day I saw... well let's just say he had two crutches because of the injury. When he saw me coming in the building gate he stood up and I think he tried to hide himself. Whut the... 🤔 I wondered what happened to him of course.
Anyway my sibling told me Guy was in an accident. Didn't think anything of it at the time. When the smoking and noisy issue started his crutches were already gone but I think he is already considered as a person with disability (PWD). Well that's what I heard but am not sure if he really has a PWD card now.
Since the problem started, at one point I was able to think about his accident. Probably it was his bad karma for being such an ill-mannered individual. Imagine even after that happened he's still such an a**? 🙄 Looks like they need some divine intervention indeed.
And then I heard the same thing from the tricycle driver today. He told me of what Guy had proposed in changing things around this wide residential area. Most of the people disagreed (or as he implied, hated the idea). I mean, Guy and Gal is only in charge of one building, not the entire compound. Come on! 😂 After that, he said the accident happened. The driver thinks it is the (bad) karma Guy got for being such a jerk. Oh la la. What a juicy tidbit. Haha. Confirmed again!
When we got to my stop I only paid P50 ($1). Hurray! This is why I only spent P130 instead of P200!
After digesting the stories from both strangers, this is how I finally realized Guy and Gal are really such a nuisance. Pffft. Here I thought it was only us who were having issues with them. I pity their children for they may grow up like their parents if nothing changes soon.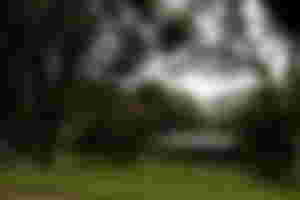 ♦ What Happens Now?
Let's wait and see. Tomorrow is another day. I don't think I have anything to do anyway while I decide if I should pay for my pricey OJT or not. 😆 Ah decisions.
You know, everytime the kagawads come here I always feel afraid something might happen during their stay here and once they leave. Thank God everything is still a-ok.
I hope this ends well, I really do. Otherwise you will keep reading about this issue until it ends. Hahaha.
If you have the time I hope you can join me in praying for this bad neighbor situation to finally end. I am tired of being angry as I mentioned in previous articles. I've been doing all that I can while de-escalating the issue as much as possible too.
How about you? Are your bad neighbors as worse as mine? 😂
XOXO,
* * *
Lead image via Unsplash.
Not a member of read.cash yet? Come join us!  Let's microblog on noise.cash too!
Sponsors of LucyStephanie