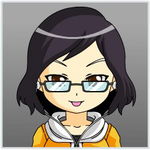 Yep I'm back to doing this again. 😅 This is the new normal indeed. Gone are the days when you can just book a flight or go to the bus station and travel to whichever country or province you choose. No thanks to the pandemic, health and safety protocols have been added.
One must have an RT-PCR negative swab test result and travel QR Codes to present when crossing provincial borders and going into some government offices/branches. At least in most provinces people aren't required to be quarantined for 14 days anymore.
Tried several ways to get an appointment again. 😄 This time I might just get one and not two like last time. Ah but who knows?
Of course first thing I have to do is get a free swab test and result certificate before I can go in another province here in our country. Same as what I did in April, I checked where to get FREE swab tests because hey we're not rich yet to pay for such a service.
Thank God for free government swab tests. Well I believe it is free because of the taxes we paid/pay for but I dunno. Free things are not always free, someone always pays for it.
First, I biked all the way to and from EAMC last week because that's the one nearest to where I live. Unfortunately I found out they have temporarily closed the service. Someone tested positive that's why they closed it. No one knows yet when it will resume.
Also this isn't free anymore if it's for travel purposes. Since it's less than P1,000 ($20) I'm kinda OK given its proximity.
I tried to book a schedule online but when the appointment website opened slots last week it was only up until Friday. Awwww. I need to get an appointment for next week so I have to wait for the next batch of available time slots.
Let's see if I will be able to get a slot or if I will just go to my third option. I do not feel like going back to the Rizal Provincial Capitol complex because of the high solo tricycle fare. 😅
Next I tried calling the Quirino Grandstand swab test center in Manila City to get an appointment last week. Was told to call this week since the date being filled up then was August 25. Called earlier today and was told to call back in the afternoon as the date they were filling out is for August 30.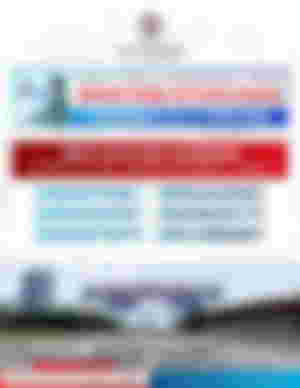 Why don't they accept appointments on different available dates? The person I talked to via one of the hotline numbers said the list usually get lost in the past. That's why these days they fill up dates consecutively. You will have to call on certain days to know when you can get an appointment on your preferred and available date.
I need to have a swab test done by August 31 at least so I can use it for my travel on September 2. Have to go to La Union province on that day for some needed government document renewal.
You might be thinking, why not have the documentation done here in Metro Manila (NCR) where I am currently living? Well there was no available schedule when I tried to book an appointment. That's why I have to choose a different province/region just to book one. Haha. Oh what a life! 😆 At least I got a valid reason to travel far again.
I just hope I can visit tourist spots when I get to La Union otherwise I might just do the round trip thing. A quick one day in and out travel seems like a sad thing to do so I will see how I can stay a bit longer. Haha.
Anyway when I called back an hour ago they were still filling up August 30. Told the guy I needed an August 31 swab schedule. Since the test result would come out in 2-3 days, he advised me to get the Aug. 30 instead. Oh boy. Looks like I'm gonna get two swab tests again.
My appointment to the La Union government office would be in the afternoon of Sept. 2. By that time my Manila swab result would be expired before I can get into the building. 🤦‍♀️ Am not sure if they are strict but to be safe I have to get a 2nd swab test in Antipolo. At least there I can get an appointment in the afternoon.
Ugh what a dilemma. Let's see first if I can get an online slot so I can think of cancelling this one in Manila.
According to the telephone guy I spoke to, since it is a drive thru facility they won't accept individuals without a car or vehicle. They do accept people who needs to get swabbed for various reasons, including travel. I don't have a car so I will be commuting to go there next week. It's too far to use my bike so I will just ride a jeepney. And then I should ride a pedicab to get inside.
So far, I feel like I'm the only one in my family and friends who's been going to different provinces. 😅 Except for my other sibling of course who finally left the country last month for work. I hope I can do the same this year!
What about you or anyone you know? Have you done any recent long distance traveling so far?
XOXO,
* * *
(Lead/header image from Pixabay)

Previous articles:
Not a member of read.cash yet? Come join us! Let's microblog on noise.cash too!
Sponsors of LucyStephanie