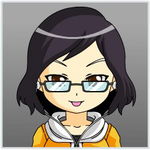 Yesterday afternoon my supervisor called me telling me we have to talk when I get back to work. Anything with the "we need to talk" phrase never brings good news right? So of course I wondered the entire time what it was they couldn't just tell me over the phone.
Meanwhile last night as I was on the way back to Batangas I ended up getting hungry. Didn't want to eat the assorted nuts snack I had in my other bag because I wanted to eat a proper rice meal. As you know, hunger is another reason we get depressed sometimes. Same with staying up too late, it causes negative thoughts. One of those defeatist thoughts was for me to quit the on the job training (OJT). Somehow some part of me really wants to quit but my brain/mind doesn't want to.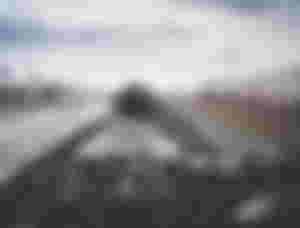 Of course I still have to get back at least half or all of the money I spent to pay for this OJT. And so the alternative thought my mind came up with was wishing I would get transferred to a different department. At least I would learn more from a new set of people and work environment. With that thought my negative thoughts seemed to disappear and only hunger remained.
Fast forward to me finally getting back to the boarding house and finally eating dinner. Omg the food tasted like heaven. I bought food as soon as I got off the provincial bus. Haha. No pictures though.
Anyway after eating, drinking my meds and preparing myself to sleep I finally came out of our unit to talk to my supervisor next door. I know she was awake because I could hear her talking to the head manager. I think at first I heard she was talking a bit about me and my performance according to the other supervisor. And so I at least heard some truth on why I was getting removed from the other department.
Apparently I didn't do well or was not able to meet the other manager's expectations. I spent two weeks with them and that's it, I'm removed and transferred back to the previous department. Well... looks like the Coron, Palawan trip won't be happening for me. 😂
As mentioned in the free Palawan trip article, I am not really too interested to go there but if given a chance then of course I would take it. Since I won't have that opportunity anymore then it's still fine. There will be other places and time to visit local tourist destinations soon.
Today I finally got my stuff from the other department. Remember I mentioned I was living in at work? Good thing I bought another bag from home because we were supposed to bring stuff to prepare for the trip. Coming back from my rest days I found out I should do the opposite. 😂
Turns out I actually have to bring my clothes out instead of in. 😂 Now I really feel like I got evicted because I have to leave the house. Haha. Big Brother is that you? 😂
Actually last night I started living back in the boarding house. So far so good, I will just take this outcome as a learning experience. I can say I did learn a lot from my time in the other group.
Now I wonder when and which new division I will have a chance to be part of. 🤔 Hope it will happen next week. Hehe. At least I can rest for a week before getting transferred again. 😊
However as of now I can't see any other group of people where they can put me. There aren't any available division I am aware of. 🤔 I don't know what would happen to me next. So now I feel like I'm in a semi-floating trainee situation. 😅 Oh well.
As for my infected skin allergy, well it is really getting better. It's all thanks to the medicine the doctor prescribed. The swelling is finally really getting smaller faster than before. For sure in two weeks I will be able to give my all at work. If I am functioning at 80% right now then I will be 100% focused once I am fully healed!
Looking forward to a more relaxing weekend at work as opposed to the last two weeks. Hehe.
How about you? How's your week so far? Hope it's way better than mine. 😊
XOXO,
* * *
Lead image and other images from Unsplash unless watermarked.
Not a member of read.cash yet? Come join us! Let's microblog on noise.cash too!
Sponsors of LucyStephanie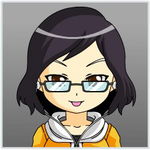 Enjoyed this article?
Earn Bitcoin Cash by sharing it!
Explain
...and you will also help the author collect more tips.