We are not the only one here
Before I will start, I would like to greet everyone for reaching another month to achieve. I welcome this month with hectic schedule, please pardon me if cannot engage and reply to your comments but still trying my best to support. By the way to @Trofi01 , once again thank you so much, you're one of those who support me a lot here, I highly appreciate your greetings; yes finally I achieved the 7 months. I will not set goals for now, as there are more important things that I need to do, but I'll do my best to interact at least.
Now, I would like to share the scary experiences of my mom at work. This is for those who like horror stories like me.
Flexing my sponsors, people who guide and support me throughout my journey here. You guys can check them too:)
________________________
My mom works in a company where they processes fish for exporting. She work as a nurse, and do her duty according to their shift, there are weeks that she in a morning schedule while other weeks for night shifting, as there are only two nurses; my mom and Sister Che(not her real name)
On her first months of working there, mom can say that everything was fine. I've visited their clinic and it's quite big, consisting of two rooms excluding the comfort room. The first room is for all medical supplies, where they accept visitors, or those workers who need check up and/or ask some medicine for first aid. On the other room, there are two beds good for patients.
One day, she went early in their workplace and there's still this other nurse on duty. There's no other worker that time, so they are just talking to each until Sister Che open up with my mom that she keeps on having nightmare for how many nights, when she's sleeping during her night shift.
Just to make this clear, both of them prefer to sleep or take some nap during their one hour vacant.
According to Sister Che she always dream that someone is pulling her hair until she cannot breathe for forcing herself to move; but she can't. My mom felt goosebumps on what she shared so she prefer not to sleep that night.
It's already 7:30 pm, my mom is busy writing accidental report until she heard that there was like someone taking some water in their water dispenser. When she look back she saw that it was slightly open, so she move closer to close it. But when she's already I'm front of the dispenser, she saw that there's a black shadow who passed by in his side. My mom did her prayer, and finally 8:00 pm time to go home.
The next night, still in her night shift she go to the comfort room to pee. Since there's no available water, she go outside to use their public comfort room. When arrived there, there's no other workers. She enter inside the first cubicle, and heard a flush on the next cubicle. She felt relieved thinking that she is not the only one there. During that time the light inside their public cr is dim, so it's a relief when you're not alone. After that, she go out in the cubicle and wash her hands, but still curious why the person in the other cubicle still didn't came out.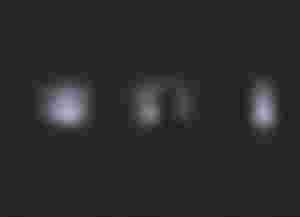 She waits till a shoe came out under the cubicle and then returns inside. Mom was terrified, so she knocked on the door, but no one answered. She left and returned to their clinic. She continues checking to see whether someone used the public restroom because it is only visible from their clinic, but no ono.
Just last week, they have this team building and they spent it in a hotel. She enjoy it, and sending some photos of her with Sister Che; they are only two of them in the room. Until the night came, they are just talking to each other until they hear a flush. They just ignore it and forcing themselves to believe that maybe it's in the other room.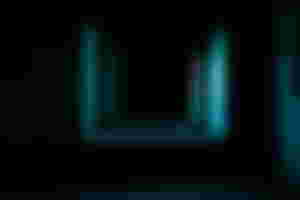 Late night, both of them are already sleeping but they woke up by the noise of dragging chair, seems like it's in the room which their company admins stayed, they hear laughing voice and some noise that they can't understand. Mom approach Sister Che, to ask if she also heard those noise and she said "yes".
In the morning they all gathered in the hotel's convention area, they open up with their other workers about what they hear and they said that they also hear the same. The admins came in and mom ask them if are dragging chair late night, as they can't sleep because of it, but the answered that they also can't sleep because the volume of the tv in mom and Sister Che's room is so loud, where in fact they don't open tv late night.
One of the admin join their group and said, "We are not the only one here!"
---
Hi Sis @Sweetiepie , thank you so much for renewing your sponsorship, stay healthy and happy, especially to your love life, ayieee hahah.
And to @Ayaan258 , thank you too for renewing your sponsorship, have a great day ahead and GOD Bless!
________________________
Images were edited using Canva/PicsArt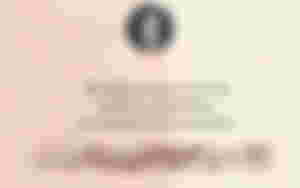 -Ling