Valentine Challenge : A short love story
Does everyone here already know the ongoing contest of @Infinity? If not yet, you have still more days to make your entry, kindly check the #ValentineDayChallenge2022: a contest for love! Also,I would like to say thank you to Sir @Infinity, then the two other judges Sir @PVMihalache, and Ma'am @Jane for initiating this contest; while for those users who joined, goodluck to us and enjoy!
---
The story that I'm going to share with you is based on my true to life love story, this kind of cringe but I think this is the best entry that I can share.
But first let me Flex to you my sponsors, one of those persons who guide and support me throughout my journey here. You guys can check them too:)
________________________
I was 7 years old when I met this boy named Jack(not his real name), he is one of the bullies in our school. Everytime there's a fight he is always on the list, and our teachers always scold him and his group of friends because of how hard headed they are.
One day, I don't know what's on his mind but he followed me up to the gate, I look at the back and saw him smiling at me. I raise my brows and then he do this "pogi pose"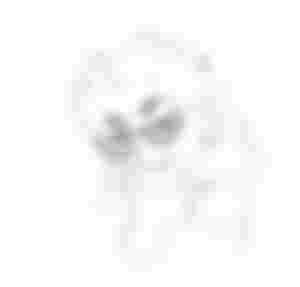 I look at him confused but he just look back and go to his way home. After that incident, we go back being strangers. One year had passed we became classmate, still stranger to each other until our adviser told us to present a dance intermission. I'm active in both academic and extracurricular activities that time so I joined without knowing that he joined too. On our first day of practice, our dance instructor told us to gather in covered court, but since forgot to bring my wallet(I think) I go back in the classroom. I was busy in my bag when I saw him in the door looking at me. He move closer and I feel nervous as there's only two of us in the room. When he is in my front, he bow down and fix his shoelace. After that he look and smile again, then he go to the covered court. I'm just following at him but when we reached, our instructor welcome us by saying "Okay you two are partners". Unfortunately, I don't have a choice, and that presentation is our first dance. Btw, we never talk to each other that time, we are still like stranger during practice.
Since he don't like to study and always wants a fight. He was moved to a lower section and we didn't became classmates again. He still see me joining different contest while I still seeing him in guidance office because of how silly he is.
We reached highschool and I almost forgot about him. One day, our adviser told us to be careful as there are outsider who are throwing stones, and there is a one student in the other section who was hit by the stone. The next morning, lunchtime, I plan to go in the canteen. I was walking alone, until there's a boy walking ahead of me carrying a shoulder bag. He really looks attractive, his uniform is so plain, white and clean. I was staring at him thinking that he looks like a rich kid. I look in his hair and it's so healthy, until I observed the bandage on his head. I was like "oh he is the boy our teacher referring to". I don't know what happened to me, I was mesmerized looking at his bandage, until I didn't notice that I'm closer to him. He stop, look back and saw me staring at him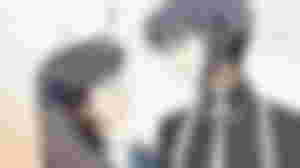 "Its Jack!" Just like what he used to do, he didn't say anything and continue to walk. But I can feel how hot my face, turning red.
Fast forward
Second year highschool, when he start courting me proper. Everyday he always do something just for me to notice him, until our whole batch know about us. He was known being a bad boy in our campus but he is so kind to me. I'm 17 years old that time, so I wait one year, that I reach legal age before I said yes to him.
Weeks after I reached 18, I said yes to him and he was so happy that he can't sleep at night. Lol!
I told him to keep our relationship secret as I have a strict father. He agreed but after days he told me that he wants to face my parents and he already told about us to his parents. I was so nervous yet so happy of what he said, so I talk to my mom and she start to cry
Mom : I don't have baby anymore
Me : ehhh Maa
Mom : who is your boyfriend?
Me : Jack
Mom : Jack?
Me : Jack F....
Mom : What! Why him?
Yeah, my mom also know how bad boy he is. But then Jack proved to them that his intention for me is good. We became open to everyone, they are so happy and support our relationship. But just like mom when I told my other friends about us they was like "What! He is a bad boy" "Why him? He bullied me before"
Being together, he changed from being a bad boy to a god-fearing. His friends even said that he stop doing bad things. He is also a band vocalist, during college he compose a song for me and present it during Valentine's competition; they win the first place btw. I also discovered that he likes me since we are Primary, just afraid to talk to me as I only focus on my studies.
Until one night almost 10 pm, he chat me that he is the other street and want to see me. His home is like 1 hour travel from our home, so I'm confused why he went in our place that late. Unfortunately, I didn't meet him, the next morning he wait me in our school gate. After class I saw him with his friend, he is smiling at me. He told me that we need to talk, so we went to his friend's boarding house.
Then he said "Ling, I made a big mistake. My ex girlfriend is pregnant and I'm the father"
And that's our fairytale ended:)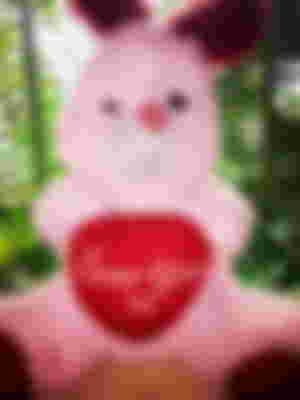 ________________________
Lead image was taken by me
***
Hello lovely readers! How was your day?
I would like to welcome my new sponsor @CryptoEd0 . Sir thank you so much for the early blessing. May you achieve more success here.
GOD Bless! Hugs

-Ling