Puppy love is the term that we use to refer to crushes, or the relationship during adolescence. This usually end and served as an experience or lesson.
Puppy love is always part of Primary and Secondary school. I don't know if you guys have this, but let me share, my bestfriend's puppy love experience; with me.
But first let me Flex to you my sponsors, one of those persons who guide and support me throughout my journey here. You guys can check them too:)
________________________
We Filipino kids, even adults, usually say "Ayiieee" or "Eiieee" in terms of teasing some about the matter of love. I was in Primary when I first heard this from my classmate. It became our expression, especially in teasing our friends.
We play kasal-kasalan, I actually shared this one in my previous article, where my male and female friends are going to marry. Since we have a lot of flowers, I usually assigned for the flower decoration and to the brides flower which she can hold while walking in the aisle.
Bougainvillea, the usual flower that I used.
I don't know how or whos idea is it, but yeah we are playing like this. I didn't play as a bride, because I'm a conservative child, and all I want is to go with the flow to have fun. What shocked me that time, is after the acting of ceremony, my friends really kissed by their lips, and I was like "whyyy you guys did it!" Lol! Just I'm afraid that our parents might see them, and scold us playing that game.
While at school, teasing is so common. If you have a fight with your opposite sex classmate, everyone will look at you both and say, "Ayieeeee" and when you get angry they will say, "The more you hate, The more you love". I honestly say that also do to my close friends, just to make fun. Sometimes, when you fight with your opposite sex, they will say, "That is when my grandparents started". Then all you can do it to shut up.
Love letter and gifts are also common during secondary school.
I have a funny experience with my bestfriend on this. She has a crush, she really likes the boy that everytime we passes the boy's house, she was so "kilig", having romantic feelings. This boy is her classmate, so everytime it talk to her, she always share it to me, and saying "He really likes me!" As a supportive bestfriend, I will say, "yeah, you guys looks so good to each other."
One afternoon, she was so sad saying that her crush was flirting with their other classmate. I'm just laughing on her, since her face was really different from the usual mood she have. For me, we are too young for that kind of matter, so I just adviced her to find another crush. But guess what? She wants to take a revenge; to make that boy jealous.
The next morning, she talk to me while we are in the canteen and tell her plan. I can't stop laughing while hearing her plans, that I last I still agree on it. Lol
Her plan was this, she will buy flowers and chocolates, then she will act that someone gave it to her. She really did it and bring those flowers and chocolate to their classroom the next day, then she successful catch the attention of her crush asking, "who gave that to you?", "my suitor" she replied
Her next plan is to have love letter, she asked me to make one. And give it during recess time. Ofcourse, as a supportive friend, I make for her and give it during recess or dismissal. She was acting "kilig" or so inlove reading it in their classroom. Her classmates and even her crush was so curious asking who gave it, but she only answers, "secret!"
Fast forward...
They really became in a relationship. Mission accomplished!
But..
Break-up after five months. Gushhh our effort.
---
This is just one of the funny moments I experience during school days. So funny yet disgusting, thinking, "why we did it!?".
So guys, do you have the same experience? Have fun to share it:)
________________________
Hello lovely readers! How was your day?
Since it's Thursday, I made some "Throwback Thursday".
Let us make our mind free from disturbances.
Have a great day a head everyone!
GOD bless. Hugs.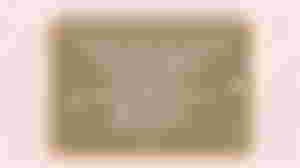 Ps. Thank you so much @LykeLyca for the renewal of your sponsorship. I'm so happy for it, more bch to come Sis.
-Ling