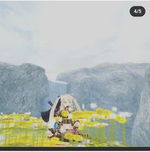 September 30 2020
Time fly so fast that many people couldn't catch up with the flow of it. It feels like yesterday is the first day of September in which I wrote an article about my things to do list. But no, today is the last day of September and tomorrow will be November. And so let's check what are the promise of myself I written about 29 days ago and see how many of them got accomplished and how many was became a broken promises.
---
But before that lets first have a short recap about my month in here. As of now my money in coin.ph where I'm stocking all my money for trading is 6268 thousand pesos it is worth .28 in BCH cryptocurrency. On the other hand I have a total of 15.16 dollar or 750 in Pesos. This are the money I have right now since I withdraw my 12,500 Pesos or 250$ last 3 weeks ago. The value of BCH in pesos as of now is very low that I can't withdraw it even though I badly wanted.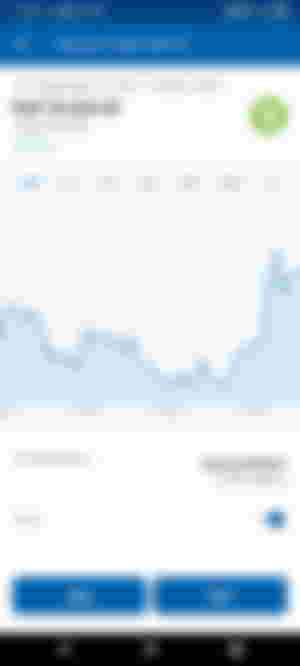 If ever the Cryptocurrency BCH pump up I'll immediately withdraw them all. For I have business idea in my mind I wanna try.
This are my promises on september 1 which I named things I must have done before September ends. And let's talk how many of them was completed and how many got broke .

I said that whatever will happen I will achieve 30 days strike publishing Article. But then, I only publish 26 Article and this will be my entry number 27 for this month. I failed 1:0 what actually happen are things that can't be helped. 1st is my brother's birthday wherein I became so busy for whole day from waking up upto night where I need to accompany my friends. And the next is when I get sick and decided to have no phone rest. And lastly is when I encounter writer's block which I can't do anything about it but to rest again.

This is something I can confidently say that I did great. That's 1:1 equal. I always wake up every morning at 4:00 for morning jog and walk. There are times that it is rainy where I can't go out so I just do a light to moderate exercise. But most of the time I went to jog and walk. I even make my friends come with me for a whole week but they get demotivated after a week. They have a lot of reasoning like, I have headache, I'm not feeling well, my alarm doesn't ring, and many more. Its really hard to make someone something they didn't like in the first place. I can't blame them. But what I am confident in is that mahhh badiiii is with me every other day. She wake up to accompany me every morning jog of mine

I think I am doing great interacting with all of you. That's 2:1 in favor of accomplished promises. As of now I have a total of 121 subscriber and am so happy about it. This snail of yours has a butterfly in her stomach every time I'm seeing someone subscribing me. I'm doing my best to reply, read and comment to each and every of you. This month I also join some telegram in which some of the user her ein read is a member of that group chat though I'm not active in Telegram I'm still reading to catch up on the news.

Starting the 1st day of September. I always go down to the living room more than I am doing before. Living room is where my family is most of the time. They mostly watch television, use their cellphone or just a simple chat and teasing. And so i went than with an average of 3-4 hours per day. I'm spending time with mahhh badiii too every single day.
This is what I actually aim this month but I failed. So it's a 3:2 in favor of accomplished promises. I have no excuses here for I take all the blame. I aim to have more BCH to enter to my wallet and I kinda become selfish. Tipping a people. I'll try it next month.

The last thing I must do before September ends is to lend money to my relatives. And I done it very well so it's a 4:2 in favor of accomplished promises. I wrote it in my previous published Article in my first cash out that I immediately gave it to my auntie for she wanted to start a small business which is sari-sari store. Right now she's just starting her business with the money she lend she used it as her capital to grow her business. I think this is the best thing I did this month for I help one of my family financially.
Lead image from unsplash
Not all promises are meant to be broken. Yes there are things that we can't help about but let's focus on the brighter side of life. We've done a great things this month especially for people here in read.cash you've done very well. No need to be sad if we failed our quota or promises. That just means there's more room for us to grow and we needed to upgrade ourselves next month. Tomorrow will be October what's your plan?
To all my lovely sponsor I just wanna thank all of you for staying with me this month. Supporting me and giving me such confidence to do so. To all my readers you can visit their Articles for they have a lot of great and interesting topic that's worth reading for.
This are some important details of mine here in read.cash you can visit them if you wanted to
September 1 things I must do before September ends
https://read.cash/@Lazysnail/things-i-must-have-done-before-september-ends-9224ee28
September 10 my first cash out
https://read.cash/@Lazysnail/my-first-cash-out-17db7a95
September 17 second monthsary
https://read.cash/@Lazysnail/second-monthsary-04659c94