Happy new month y'all 😊 it's finally October and we are getting close to Christmas, it's just less than 2 months away. Today is the start of a new month and it also doubles as the independence day of my country, but it didn't really feel like any celebration happened, the day looked just like every other day.
Independence day celebrations in the past used to be very grand, just looking outside your window on the first of October will let you know that something is happening; people wearing the colors of the national flag (green and white), children dressing up and going to parties organized by the government or individuals, and a lot of others. But these days we don't have much of those anymore, independence day is just looking gloomy like a normal day except for some few states that had parades.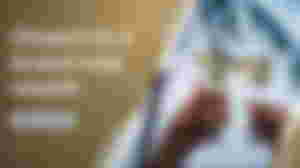 Moving on to other topics; my blogging review for last month. I don't have much to talk about as regards blogging here on readcash coz I wasn't very active last month, I focused more on hive and occasionally come around on readcash once in a while. I published just 12 articles, which was way lower than I thought coz I actually planned on publishing up to 20.
As for my earnings, I rather not talk about that 😆 let's just say it's the lowest amount I have ever gotten after the first month I registered here but I am still grateful for it because considering the number of articles I published and the number of days I was active, it is what I really deserve, I can't complain 😁
As for hive, I published 28 articles over there, I missed 2 days. It's actually not easy to be active over there, there were some days I had to drag myself just to write and publish an article until I eventually gave up on some of those days and didn't publish, I used those missing days to play a new game I installed 🤣 (mobile legends).
---
@Tomi-Ajax informed me yesterday that noise app has been released and I quickly rushed to install it, I have been waiting for the app ever since Simon announced it and it was a little bit late but I am just glad it is finally here. A feature I really want to see is notification, especially on new discussions.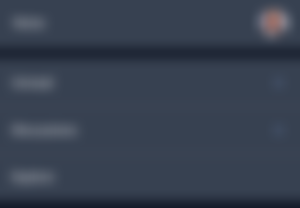 What I mean is that whenever a new discussion shows up on your feed, a notification will pop up on your phone to let you know about it. This will make replying to comments or any post you add to discussions much faster, you can easily reply or comment as soon as the notification pops up and you won't have to wait until you open the app to realize there's a new comment.
I know they are still working on the app and adding more features, and a new feature I noticed is donations, with this you can add your BCH, BTC, ETH or PayPal address and people can donate to you if you want (it's probably best to stick to BCH). Since I added my BCH address yesterday,
I have been receiving donations but unfortunately, I don't know the people sending them because there's no name, only the sender's address, or maybe something is happening that I don't know about. To everyone that have been sending me donations, I just want to say a big thank you to y'all, I really appreciate it.
I don't have any goals for this month or even for the rest of this year but maybe something might come up later on. I recently bought a new laptop after saving for some months and I will just have to keep saving because I know there's definitely going to be a big purchase I will make in the future. And with that, I will keep on grinding and working hard to make sure I get to the top, I just hope October will favor all of us greatly.
Thanks for reading 💖💖💖
Saturday October 1st, 2022