Howdy folks 🤠 it had been a while, right? I think it has been 5 days since I published an article, a lot of things have happened in the past few days and the first thing that started it was the burnout I experienced because of all the stress I have been putting on myself, so I decided to take a break to help me recharge.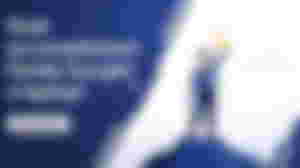 I have been talking about buying a new laptop for several months now and I could have bought one a few months ago but we got hit by the crypto depression and the frequent dip of BCH pushed my goal further away; I will save a decent amount of BCH this month and hoped to complete the amount next month but the price will dip and my target will be pushed further away, and the vicious cycle kept going.
I had 1.2 BCH saved up and the simple solution was to all of it and I will have the money needed for a laptop but I thought of another option; use my earnings from Hive and top it up with BCH, and that's exactly what I did. I used my earnings from Hive and then sold half of my BCH and I hit my target for the specific laptop I want which costs N120,000 (roughly $170).
It's cheap, right? That's because it's a refurbished HP laptop, I can't go for a new one right now coz a good one will cost around $250 and I definitely can't spend all that money on a laptop for now, I have a couple of other things I have to do. I bought the laptop from someone I have been monitoring on nairaland forum since last year, he always posts some of the laptops he has for sale and I had my eyes on a specific one since August, which is HP ProBook 6470b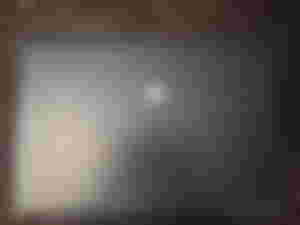 I know it's very risky to buy things from someone online, especially if the person stays in a different city from you but I did a lot of research on the guy and concluded that he is genuine. He has been on nairaland for over 7 years and nobody has written a bad review about him, that's one of the important factors I took into consideration before doing business with him.
I sent him the total money, including an additional N5000 ($7) as a shipping fee and he sent the laptop through one of the interstate bus companies in my country. I finally got the laptop yesterday and I quickly rushed home to test out everything and so far I haven't seen any problems, everything is working perfectly!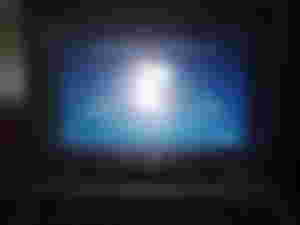 The laptop comes with 4GB RAM, 320GB storage, 1GB dedicated graphics card, and a core i5 processor. The processor is what I love most about the laptop, it's very powerful and makes it very fast. I haven't used a laptop with core i5 before, all the ones I have owned are always lower than that and they are very slow.
The previous laptop is just 2 GB RAM and 160 GB storage, and the worst thing is that the battery is dead, it doesn't store power anymore, which means the laptop only works when there's electricity. But this new one has a very good battery and I can use it even when there's a power outage. I tried out most of the apps I was using on the old laptop and I love how fast they now run 😁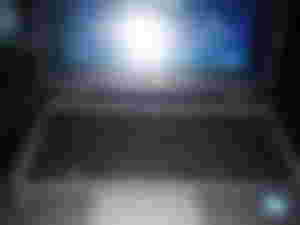 Thanks to readcash (and hive), I have now accomplished my second goal. The first one was a new phone which I accomplished last year using my earnings from readcash, and now I have also accomplished the laptop goal! 🥳 This platform has been a huge blessing to me and everyone here that has been actively grinding, I will always be grateful for everything I have received.
I probably need to come up with another goal coz I will need one to help me stay focused on grinding. It's easy to be demotivated and lazy when I have no goal I am working towards, that's what happened when I bought a phone and I forgot about buying a laptop. A goal has been achieved but now isn't the time to rest, I just have to keep grinding and accomplish more goals (even if there are none for now). The struggle continues ✊
Thanks for reading 💖💖💖
Thursday September 29, 2022