Skipped church today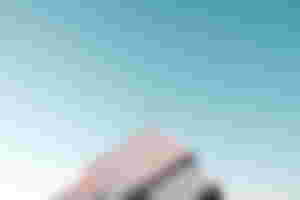 I had to give myself a break from read cash and all other things since Friday since my body has been asking for rest. As much as I want to interact with everyone write an article and have some fun outdoor, I just can't since my body has refused to cooperate with me- I hate it when it happens. I think it's the weather that's messing with me plus frustration which I mentioned in a previous article (A frustrated Nigerian's rant - From top to Bottom). Zero electricity, fuel scarcity, Increase in fuel price, $20 debit card Limit on international transaction which is affecting my business and many more. I'd rather not go further since I mentioned it already. I wouldn't want to recreate the same thing over and over in different words
Today is a Sunday, obviously. But guess what, I bailed out of church today - That's what happens when Batman Skips church (it's called a 'chn'stian Bale). Pun intended!  @FashTioluwa and @VinceCharlie should get the joke as fellow Batman fans. Comic and anime lovers like @Jinifer would get it top.
Back to track - I stayed on bed while watching random Videos on youtube till past midnight Since sleep wasn't coming through. Told Best friend good night but had my eyes open till few minutes to 2 am or so- Guess what I finally fell asleep and didn't Wake up until past 8am..
Waking up by this time means I can no longer go to church since service begins by 9am and it takes me about one hour to dress up. That means I'd be fully dressed 9.30 or to 10- a far cry from the normal time a responsible Christian should go to church (based on my subjective opinion). I decided to stay back instead and simply remained on bed- Best friend mustn't know I skipped Church today or I'm so dead. At least I have some one I fear, or is it respect? I can't tell the difference.
I guess I'd simply have to ignore her message all through today as. I wouldn't want to be to lie to her. I can't bring myself to do that. Though I bend the truth on several Occasibris but I wouldn't lie (it's not so different but let's ignoreit). The only way she'd get to see this is if she decides to check if I wrote any article today. The possibility of this happening it very slim - a one out of one thousand ?1/1000) since she barely has any time to do so, and only does when I send them to her on request (she requests and I send), which means I'm safe from Sunday night's torture.
At the time of writing, I have a lot on my mind. I feel guilty not going to church but at the same time, I ask myself 'why'. As much as I wanted to go, my health does not allow me so it's not my fault. I'm simply feeling guilty because I also didn't go last week Sunday, and maybe because of the upbringing where 'not going to church' is considered a sin. I guess that's the major problem. I'll rather not do a debate on whether it a sin or not but will rather tell myself to relax and breathe since skipping wasn't a deliberate action - "I'm still a child of God. @pichi28 is a child of God too, and @Garrethgrey07, I can tell from their writing.
Long story short, everything makes me want to remain at home and enjoy this sick leave, and perhaps extend it but I'd rather not. I'd go to work tomorrow regardless of how I feel, and will push myself till I attain that perfection which I desire, after all I've rested enough.
I'm saying hi to @Therandomrewarder. Our Love story has just begun, don't let it end.
Sponsors of Kristofferquincy