Who and what is GMRC?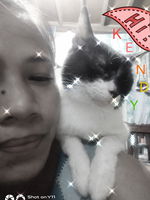 April 28-13
This thought bumped me when I was reading some comments in Meta recently.
Keyboard warriors were so brave and bold in stating their thoughts and points of view.
And some comment is below the belt already and that I guess out of good moral anymore.
Anyways, who and where is GMRC?
Who can we call has a genuine heart this day in extending help to others without expecting something in return?
Although not in general some people are engaging in a humanitarian effort but that is just on the surface to cover their true motive. Deep down their plan is to exploit the event to their extent.
They are taking advantage of the weakness of some individuals to gain beauty for their images.
Those people are fake hiding their true color and pretending to be good.
On the other hand, genuine people who are doing their best to extend help to someone in need preferred to move to deliver their good deeds without those many eyes to witness.
In our present days, with all the high technology that we are indulging ourselves now. Do moral values still exist?
Definitely yes, but how could we manage to notice if our ways and means are still aligned to morality?
Some are proud spitting that they are morally guided and what they are doing is good regardless of the many criticisms from the people around.
Does morality measure by what the speaker or doer thought of what is good and what is bad?
Moral values are sometimes swayed by the way a person's concept of thinking.
For example, I give out some money to someone who is begging on the bus for I know that is morally good to extend help. But in others' opinion what I did was just give false hope to the beggar. Because the beggar would think that he can have a living by begging alone and will never search for a better job to support himself.
Anyway, who I am to judge others' moral conduct and deeds if I am not perfect though. As long as I know how to abstain from negative criticism and the likes I can say that I love the imperfect me lol.
Where in this world could we find a righteous soul nowadays?
Oh yes, being righteous was so hard to achieve. Even the laymen and leaders of every religion and church were not exempted from being sinful.
On the whole, no souls are as clear as white and righteous. Although we can be righteous in placing our decisions and verdict on such events.
Like morality, righteousness deals with our inner being. There is no way for mistakes, it should be guiltless and honorable. This makes it very hard for human beings like us to perfectly achieve such righteous living (except for those who live righteously if any).
The behavior or manner of an individual in dealing with things.
If we connected this word to the above words can convey a deeper situation in which we can mirror a decent individual in their actions and means of living.
I hope we can conduct a better way of life and not a self-proclaim righteously. In the end, only truth will prevail and this could hurt a lot and destroys your morality. Be genuine and all good by God's grace showers you in no time.
---
Hello, awesome read cashers!
I hope everyone was all at their best.
Thank you sponsors for the continued trust in me although I was off a bit in my tracks because of some changes in my work schedule. God will reward you much more!
To all of you guys, I owed you a lot too. Thank you much for reading, liking, and upvoting my simple work. Your comment are all welcome! See you in the comment box;).
The lead image was from Pixabay.com.
Always remember that,
"I love you all🧡🧡🧡."
Article #121
Published: April 28, 2022
Time: 01:45 AM PH 
All images are  used owned by me 
     unless otherwise stated. 
Love,
Kendy42🧡