Do This To Make The Person You Like Want You Back
When is the first time you fall in love to someone? Did you feel that he or she likes you too? Or he or she just ignored you? How's your heart back then? Seeing that he or she noticed everyone except from you.
Ugh! Another memories bring back to me after I watched "Ipaglaban Mo" "Fight for it" a segment in television that narrates true to life story. It's genre is more on crime and legal drama.
The topic of the segment is "Gayuma" or "Love Potion" where the wife went to the witch doctor to ask help to get back the love of his husband because she thinks he is cheating. They had quarrel before when she went there.
The witch doctor give her some liquid that make her feel unconscious and told her that it's normal. He adds that she needs to come back tomorrow for the second ritual and needs to bring the photo and underwear of her husband.
When she arrive home his husband apologize for the fight they had and kisses her very sweet. The wife believes that the potion is effective that's why she went back the next day. She was given again the liquid that make her feel unconscious. The witch doctor cast some prayer together the things of her husband. When she got home she was surprised by her husband. He is cooking and told her that they will going out of town on their anniversary. The wife is convinced that the potion is real and again she went back to that witch doctor for the last ritual. Her mom stopped her and told her to believe God instead to that witch. But she was obsessed to make his husband only love her.
Then she went for the last ritual and it happen inside the cave where they are just two there. The witch doctor command her to open the button of her jeans because he will put some oil on her abdomen when suddenly she felt that he was touching her private part. She rise up and told him that she doesn't want to continue it but the witch doctor said that they need to be in one or to have sex so his power will be transferred to her and the potion will be more effective. She refused. The witch doctor give her another liquid potion but this time it is high dose that make her totally out of conscious.
She slowly seen the face of the demon that feasting her body. She was raped. Her obsession lead her in trouble.
---
I remember when I was in 3rd year highschool we got new neighbors from Siquijor. There are rumors that people from that place knows witchcraft things and many avoided them. Because I don't believe them and I am fond with weird people I befriended the daughter of that family. On her looks I thought she was shy type girl but I misjudged her. She was very talkative and fast speaker. We become close and shared some secrets like crushes.
I had this crush named Chester when I was in highschool. He was very popular in our campus and many girls were getting his attention. But me, I don't need to do it because we are close. Well we are close because he always ask a favor to me, which is to write a notes for him. The martyr me always say yes everytime he ask help. My friend knows about it and said if I want Chester to like me because she has a way.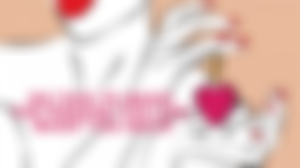 Lead Image edited in Canva
I ask her how? And she told me that I need a picture of him. In my mind I was thinking she will do some sorcery. I get nervous and told her I no longer like him.
Also I remember what our catechist said in our religion subject that everytime we ask help in witch doctors they don't heal us but call bad spirits to get inside of us.
If you want that person to like you back show your pure intentions.
Instead asking help to them we should pray and come near to the Almighty of all. He can heal everything for he is the real healer. Beside it is written in his 10 commandments that we should not worship other than Him.
How about you? Do you believe in "albularyo" or witch doctors?
---