This week I'm doing something a little different. I'm going to go dark.
We all have darkness inside of us. Whether we had a dark past or a present darkness. Some thoughts or moods can be very dark.
So many equate darkness with negativity. As an absence of light. As bad.
I don't.
I think of darkness as rich. Think of dark chocolate. Or the deep dark of the sky just before sunrise. Think of dark eyes with dark lashes. Or raven dark hair. Dark skin, dark wood, dark black coffee.
When I think of my "dark past" I think of survival. I think of the decisions I made in order to survive my trauma and further in order to survive my survival.
I used drugs and alcohol to dampen and dull the extreme negative memories and emotions. And I used therapy (so much therapy) to stop using drugs as a means of survival. My body and brain couldn't take much more survival of that type.
But that darkness, even that despair, ultimately led me to be the cool, interesting, wise person I am today.
What do you think of when you think of darkness? Do you go back in time to a place or person of hurt? Do you think of a calm, relaxing, glass of dark red wine? Do you think of a shiny teak cabinet where you hide your diaries?
So many things come out of the darkness. We fear the darkness because that's where the predators live. So we took advantage of fire and invented ways to heat our food and light our homes. I call that a positive step in evolution, don't you?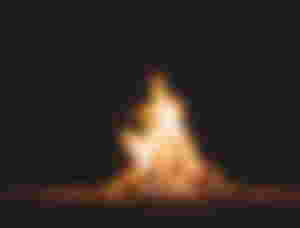 But what also comes out of darkness is light. Starlight. Moonlight. You can't see the light if there are no shadows.
Have you ever seen a day so bright it was almost blinding? Even the sky looks white. No darkness in sight but you can hardly see.
So, think about darkness.
Write about it. Does the word darkness conjurer fear and negativity in your mind? Do you celebrate darkness for the light you can see?
The rules are simple:
Write about darkness

Write 100% original content

Write at least 600 words

Tag me @JonicaBradley

Have Fun!
Sponsors of JonicaBradley